The Wall Center for Plastic Surgery
8600 Fern Avenue
Shreveport, LA 71105
Phone: (318) 795-0801
Monday–Friday: 8 a.m.–5 p.m.

The Wall Center for Plastic Surgery
8600 Fern Avenue
Shreveport, LA 71105
Phone: (318) 213-1772
Monday–Friday: 7 a.m.–5 p.m.

INFINI™
Aging can effect the skin in many ways; diminished tone, harsher texture, sagging skin, acne scars from youth and more. Even the best topical products cannot always remedy the tired and dull appearance. To truly revitalize skin, the professionals at Jade MediSpa know you need to go deeper. INFINI is a non-surgical skin tightening treatment available in our Shreveport, Louisiana MediSpa. INFINI combines the tightening properties of radiofrequency energy with the collagen-boosting benefits of microneedling for a complete improvement in the tone and texture of skin, beginning at its deeper layers. Perhaps most importantly, this treatment is effective for all skin colors and types and allows for sun exposure earlier than laser resurfacing.
To learn more about how you can improve your skin with INFINI, request a complimentary consultation online or call the professionals at Jade MediSpa at (318) 213-1772. Conveniently located in the heart of Shreveport, Jade MediSpa provides state-of-the-art non-surgical aesthetic services to patients throughout the Ark-La-Tex.
Who Needs It?
INFINI is a device that uses carefully directed radiofrequency energy to improve several facets of the skin. At Jade MediSpa, our skincare professionals trust INFINI for the following:
Skin resurfacing
Scar revision
Wrinkle reduction
Unlike other varieties of laser or energy treatments, INFINI is suitable for patients of all skin colors. This exciting skin treatment heats skin at a precisely controlled depth based on your unique needs. This energy, delivered through insulated, gold-coated microneedles, stimulates skin to contract and collagen to regenerate, creating a deep improvement with minimal disruption to the outermost layers of skin. For most patients, this translates to sustained results with minimal downtime.
Although INFINI is the preferred option for many of our patients who wish to fade scars, smooth away lines, or give skin a smoother, tighter appearance, other treatments, such as Fraxel® or IPL, are also available. During your consultation at Jade MediSpa, your aesthetic professional can help you select just the right one.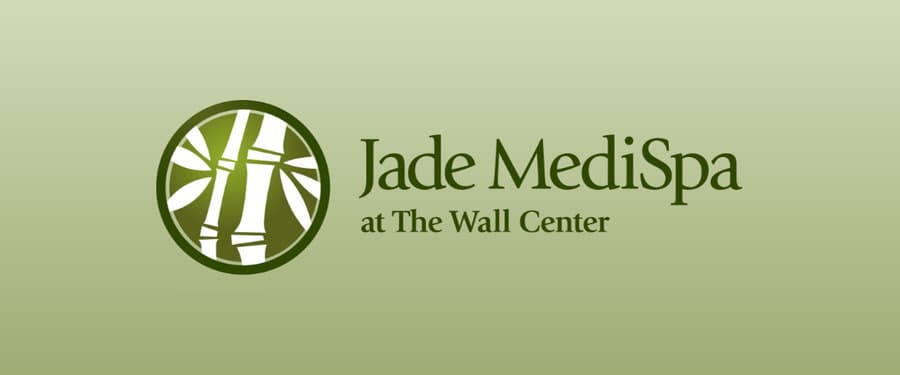 Meet the Team
The aesthetic specialists at Jade MediSpa share a passion for personalized patient care and creating beautiful results that exceed expectations.
Learn More
Your INFINI Treatment
When you visit Jade MediSpa for INFINI, your practitioner first gently cleanses your face and applies a topical numbing cream to prepare it for treatment. He or she then then passes the INFINI handpiece over your skin. As this happens, a number of very fine, almost microscopic, needles penetrate your skin. These needles emit radiofrequency energy, joining the properties of energy treatments and microneedling into one very effective procedure. In a typical treatment, the practitioner makes at least 3 passes over the skin. Although total treatment time depends on what part of your face or neck we're treating, you can expect to be in our office for about 45 minutes.
Results
After treatment, blood rushes to the targeted areas as the healing process begins. This usually results in redness, warmth, and a bit of swelling or bruising. Most patients feel comfortable returning to work and other social activities 1 or 2 days after INFINI.
Many patients report the development of results very soon after the first procedure, with further results developing over the course of 2 months after the final treatment. Many people benefit from 2 to 4 treatments, which are typically spaced about 4 weeks apart. Our aesthetic team can help you develop a treatment plan that achieves your goals.
Jade MediSpa at The Wall Center
Getting Started
Your first step to healthier-looking skin? Schedule a complimentary, in-depth consultation with our skincare specialists and get a personalized skin care treatment plan. To get started, request a complimentary consultation online or call Jade MediSpa at The Wall Center for Plastic Surgery at (318) 213-1772. Conveniently located in South Shreveport, we serve patients from Louisiana, Arkansas, Texas, Mississippi, and Tennessee. At The Wall Center for Plastic Surgery we offer a variety of cosmetic surgery procedures to enhance the face, breasts, and body.
We're Worth the Trip
Patients come from all across Ark-La-Tex and around the globe to receive world-class care at The Wall Center for Plastic Surgery and Jade MediSpa. We frequently see patients from many communities:
Dallas, TX
Minden, LA
Lafayette, LA
Tyler, TX
Little Rock, AR
New Orleans, LA
Natchitoches, LA
Nacogdoches, TX
Jackson, LA
Lake Charles, LA
Marshall, TX
Alexandria, LA
Baton Rouge, LA
Take the first step today and request a consultation or call (318) 213-1772. Ask about our special programs for patients who travel, including our beautiful on-site guest suites. We can't wait to greet you!