The Wall Center for Plastic Surgery
8600 Fern Avenue
Shreveport, LA 71105
Phone: (318) 795-0801
Monday–Friday: 8 a.m.–5 p.m.

The Wall Center for Plastic Surgery
8600 Fern Avenue
Shreveport, LA 71105
Phone: (318) 213-1772
Monday–Friday: 7 a.m.–5 p.m.

QWO® Cellulite Treatment
Many women are frustrated by cellulite dimples that can detract from the look of an otherwise beautiful booty. Jade MediSpa is pleased to be one of the first 10 practices in the U.S. to offer QWO®, a new tool in the fight against cellulite. These simple injections are FDA-approved, require no downtime, and really work. Visit us for this groundbreaking cellulite treatment in Shreveport and start feeling more confident in whatever you choose to wear.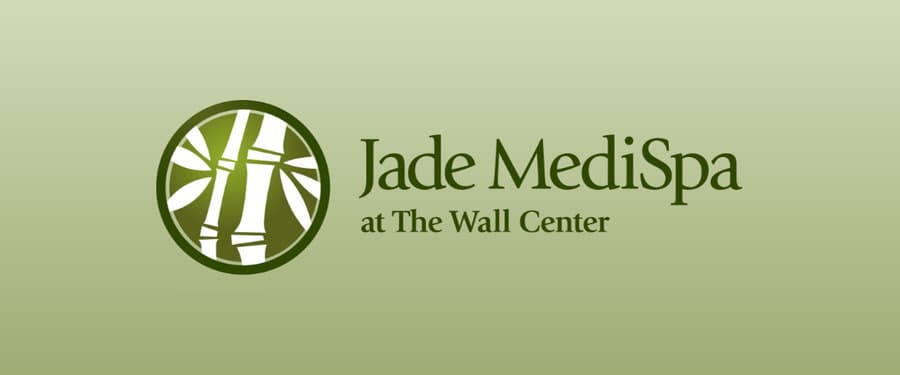 Meet the Team
The aesthetic specialists at Jade MediSpa share a passion for personalized patient care and creating beautiful results that exceed expectations.
Learn More
What is QWO?
QWO (rhymes with go) is an injectable treatment for moderate to severe cellulite in women's buttocks. It contains natural enzymes thought to break down the fibrous bands (septae) at the center of cellulite. Cellfina™, another cellulite treatment we offer, uses a needle-like microblade to release the bands. Once the skin is no longer tethered by these bands, it can smooth out and the dimples disappear.
Your QWO Treatment
After examining your concerns and determining you are a good candidate for QWO, your aesthetic practitioner will mark the individual cellulite dimples with a surgical pen while you are standing. You will then lie face down on the treatment table as the injections are placed into the targeted dimples. Each injection feels like a quick pinprick; typically, no anesthetic is needed. Once the treatment is complete, which takes about 10 minutes, you will stay on the table for 5 to 10 minutes more. Afterward, you will be free to return to your normal daily activities.
Jade MediSpa at The Wall Center
What to Expect After Your QWO Treatment
Be prepared for significant bruising at the injection sites soon after treatment. It is a normal side effect that is thought to be caused by the breakdown of the collagen supporting surrounding blood vessels. This bruising fades within 3 to 4 weeks and is less pronounced after each additional treatment. Patients also experience mild swelling and tenderness that lasts a few days.
Results
Patients typically begin to notice an improvement in about 3 to 4 weeks. It takes a series of 3 treatments spaced 3 weeks apart for optimal results. Results typically last from 1 to 4 years as long as patients avoid weight gain, exercise regularly, and eat right.
To learn more about QWO cellulite injections in Louisiana, request a complimentary consultation at Jade MediSpa or call our office at (318) 213-1772. Conveniently located in Shreveport, our aesthetic professionals serve patients from Louisiana, Arkansas, and Texas and offer a complete array of cosmetic surgery and skin care treatments through Jade MediSpa.
We're Worth the Trip
Patients come from all across Ark-La-Tex and around the globe to receive world-class care at The Wall Center for Plastic Surgery and Jade MediSpa. We frequently see patients from many communities:
Dallas, TX
Minden, LA
Lafayette, LA
Tyler, TX
Little Rock, AR
New Orleans, LA
Natchitoches, LA
Nacogdoches, TX
Jackson, LA
Lake Charles, LA
Marshall, TX
Alexandria, LA
Baton Rouge, LA
Take the first step today and request a consultation or call (318) 213-1772. Ask about our special programs for patients who travel, including our beautiful on-site guest suites. We can't wait to greet you!