The Wall Center for Plastic Surgery
8600 Fern Avenue
Shreveport, LA 71105
Phone: (318) 795-0801
Monday–Friday: 8 a.m.–5 p.m.

The Wall Center for Plastic Surgery
8600 Fern Avenue
Shreveport, LA 71105
Phone: (318) 213-1772
Monday–Friday: 7 a.m.–5 p.m.

Fraxel® Laser Skin Resurfacing
Vibrant skin can help you look and feel beautiful at any age. Fractional laser resurfacing effectively rejuvenates aging and sun damaged skin while minimizing downtime. This revolutionary technology began with Fraxel and Jade MediSpa in Louisiana at The Wall Center for Plastic Surgery was the first to offer it. We continue our investment in the most modern skin care technology for our patients by offering the latest addition to the Fraxel family, the re:store® DUAL system.
To see the benefits of Fraxel for yourself, request a complimentary consultation or call our office at (318) 213-1772.
When You Choose Us
If you are looking for a smoother, tighter complexion, you don't have to sacrifice a healthy layer of skin or weeks of time for recovery. At Jade MediSpa in Louisiana, the Fraxel laser effectively corrects:
Fine lines and wrinkles
Skin discoloration
Uneven skin tone and texture
Sunspots and age spots
Scars
Many of our clients attain a more complete rejuvenation by combining this treatment with other MediSpa services, such as BOTOX® Cosmetic or dermal fillers. Be sure to ask your skincare consultant about the possibilities.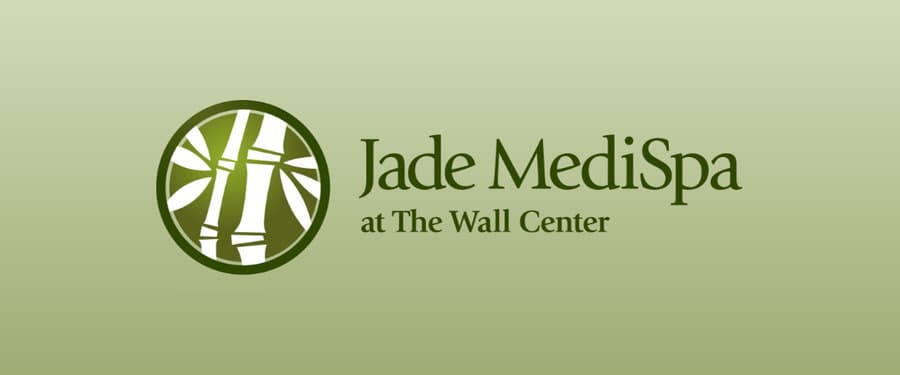 Meet the Team
The aesthetic specialists at Jade MediSpa share a passion for personalized patient care and creating beautiful results that exceed expectations.
Learn More
Fraxel® Treatment Before & After Photos
How it Works
The Fraxel laser treats thousands of pinpoint vertical columns across the skin, leaving alternating areas of untreated skin. Laser energy stimulates the body's natural healing process to increase collagen production and replace skin imperfections with vibrant, new tissue. The treated skin heals much faster than if the entire area was treated at once.
Our new Fraxel re:store DUAL system treats the skin both at the surface and in its deeper layers, all with a faster, more comfortable experience than ever before. The improved technology allows for treatment of larger areas and multiple areas, which can help make the most of your visits to Jade MediSpa.
These minimally-invasive treatments, which take about 1 to 1-1/2 hours, usually require no anesthesia or downtime. You can return to your normal, everyday activities right away, looking more youthful and refreshed. To maximize your improvements, we usually recommend a series of 3 to 5 treatments that are spaced about 2 to 4 weeks apart to allow for skin rejuvenation. You can also ask about MOXI™ laser treatments as a way to maintain your Fraxel results in the future.
Getting Started
We ask that you have a complimentary, in-depth consultation with our skincare specialists before we recommend any medical treatment. This consultation includes a detailed skin analysis to guide your personalized skincare treatment plan and home regimen. You can request a complimentary consultation online or call Jade MediSpa at The Wall Center for Plastic Surgery at (318) 213-1772. Conveniently located in Shreveport, we serve patients from Louisiana, Arkansas, Texas, Mississippi, and Tennessee. At The Wall Center for Plastic Surgery we offer a variety of cosmetic surgery procedures to enhance the face, breasts, and body.
We're Worth the Trip
Patients come from all across Ark-La-Tex and around the globe to receive world-class care at The Wall Center for Plastic Surgery and Jade MediSpa. We frequently see patients from many communities:
Dallas, TX
Minden, LA
Lafayette, LA
Tyler, TX
Little Rock, AR
New Orleans, LA
Natchitoches, LA
Nacogdoches, TX
Jackson, LA
Lake Charles, LA
Marshall, TX
Alexandria, LA
Baton Rouge, LA
Take the first step today and request a consultation or call (318) 213-1772. Ask about our special programs for patients who travel, including our beautiful on-site guest suites. We can't wait to greet you!