The Wall Center for Plastic Surgery
8600 Fern Avenue
Shreveport, LA 71105
Phone: (318) 795-0801
Monday–Friday: 8 a.m.–5 p.m.

The Wall Center for Plastic Surgery
8600 Fern Avenue
Shreveport, LA 71105
Phone: (318) 213-1772
Monday–Friday: 7 a.m.–5 p.m.

Simeon Wall Sr. MD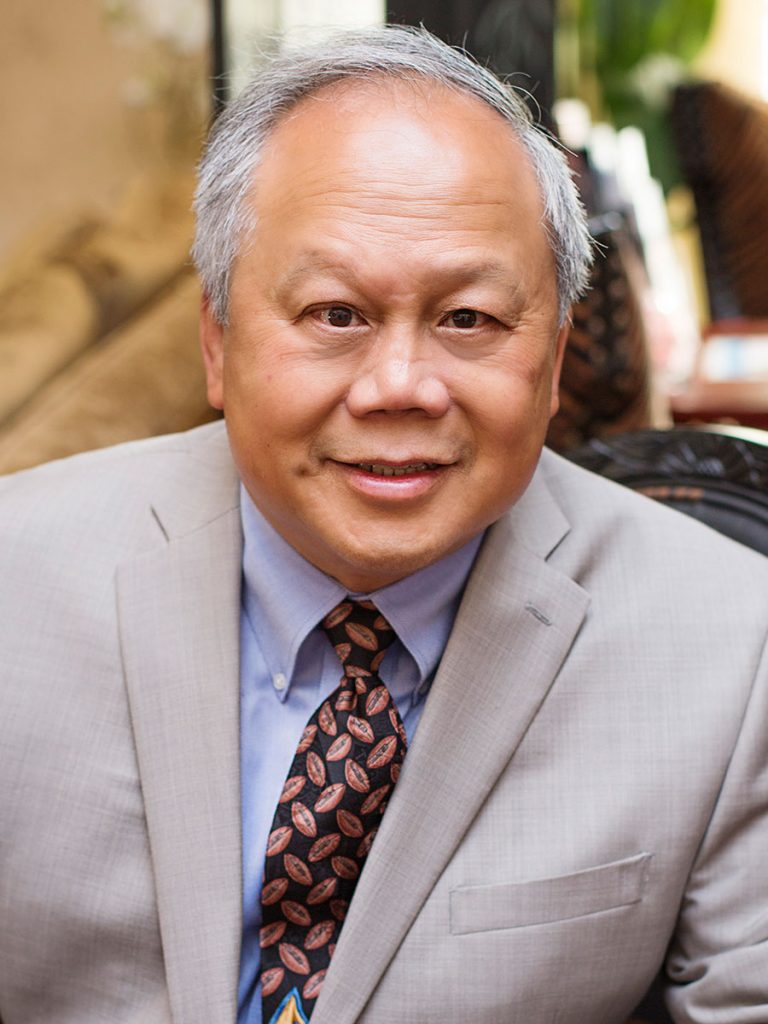 Dr. Simeon Wall Sr. is one of the most experienced plastic surgeons in Shreveport, Louisiana, and in the entire country. The practice he founded in 1970, The Wall Center for Plastic Surgery, may not be in New York, Los Angeles, Paris, or Rio de Janeiro, but it has developed into one of the world's preeminent destinations for plastic surgery nonetheless.
What initially drew you to plastic surgery? Did you consider any other specialties?
I was initially drawn to plastic surgery in my senior year of high school, when I was involved in a tremendous automobile accident and needed reconstructive facial surgery as a result. From that point, I considered no other specialties, and I've devoted my career to helping others in reconstructing and enhancing their bodies as much as the plastic surgeons who took care of me those many years ago. There is no other field in medicine that is more rewarding than plastic surgery, especially when it comes to reconstruction and correcting deformities that are congenital, man-made, or secondary to disease. Plastic surgery continues to evolve and improve so that people who come to The Wall Center should always expect to receive the best care and results. The road to a conscientious and caring plastic surgeon leads directly to The Wall Center for Plastic Surgery.
You've been in practice for more than 30 years. How has the field of plastic surgery changed? What innovations are most exciting to you?
The field of lipoplasty was established in the United States in 1983 – about 13 years after I started my practice. The evolution of SAFELipo® has been the innovation about which I'm most excited because it's raised the bar for safety and results more than any other procedure I've seen in the 30 years that I've been performing liposuction. The innovations for safety and outstanding results are more exciting for me in our use of liposuction in facial surgery, Mommy Makeover surgery, and also in body contouring.
What's your favorite procedure to perform? Why?
My favorite procedure to perform is a facelift, which includes blepharoplasty, often called eyelid surgery. The procedures of rhytidoplasty (facelift) and blepharoplasty have improved to the point that they're routine for my patients who are 40 and older. The results have been gratifying. Making patients happy with this type of procedure and improving their self-images is quite rewarding to me. I love to see them smile at their results.
You trained all over the country at some of the world's finest institutions. Why did you decide to establish a practice in your home state?
Coming back to Louisiana was, without question, the best decision that I could have made. I felt that our state deserved the best medical care, which included the best cosmetic, reconstructive, and other plastic surgery procedures that I could offer. I have been very blessed by all of my partners who have been well-trained and brought their expertise back to their home state, as well.
What's unique about practicing in the Ark-La-Tex?
The Ark-La-Tex area has a tremendous appreciation for aesthetic surgery, and in the past, patients traveled to other areas to obtain the best medical and cosmetic results. Over the years, the people in the Ark-La-Tex have come to realize they can come to Shreveport for plastic surgery and have access to state-of-the-art care that's better than many other places. We have patients from the entire world who come to Shreveport to undergo cosmetic, reconstructive, and aesthetic surgeries because they understand that this is the premier place to receive such care. The Wall Center has some of the most well-trained and most sought after surgeons in the United States. Our surgeons have qualifications that are second to none when it comes to facial and nose surgery, breast enhancement, liposuction, and mommy makeover procedures. The quality of our results and the care we provide sets us apart from other surgeons in this area.
Shreveport, Louisiana, may not be the easiest place to get to, but The Wall Center possesses the state-of-the-art care and skills that make it one of the most elite clinics in the United States. Being that I share my practice with 3 conscientious and bright partners, the patients know that they will receive the ultimate care 24 hours a day, 7 days a week. If problems arise, they'll be treated by someone who will treat them as their own patient.
Which of your accomplishments makes you the proudest?
The fame that comes with a highly successful plastic surgery clinic is not what is the most important. The statements from my partners' patients letting me know that they feel like they have received the best treatment they could have gotten from any place in the world makes one realize that the excellent care and conscientiousness of one's partners make such achievements an everyday result. The professionalism that The Wall Center shows its patients makes one realize that's it's not the job you do, but how you do it.
If you'd like to meet with Dr. Wall Sr., request a consultation using our online form, or call The Wall Center at (318) 795-0801 to request an appointment.
We're Worth the Trip
Patients come from all across Ark-La-Tex and around the globe to receive world-class care at The Wall Center for Plastic Surgery and Jade MediSpa. We frequently see patients from many communities:
Dallas, TX
Minden, LA
Lafayette, LA
Tyler, TX
Little Rock, AR
New Orleans, LA
Natchitoches, LA
Nacogdoches, TX
Jackson, LA
Lake Charles, LA
Marshall, TX
Alexandria, LA
Baton Rouge, LA
Take the first step today and request a consultation or call (318) 795-0801. Ask about our special programs for patients who travel, including our beautiful on-site guest suites. We can't wait to greet you!