The Wall Center for Plastic Surgery
8600 Fern Avenue
Shreveport, LA 71105
Phone: (318) 795-0801
Monday–Friday: 8 a.m.–5 p.m.

The Wall Center for Plastic Surgery
8600 Fern Avenue
Shreveport, LA 71105
Phone: (318) 213-1772
Monday–Friday: 7 a.m.–5 p.m.

Short-Scar Breast Lift With Implants
Many women who come to The Wall Center in Shreveport for breast augmentation or breast lift (mastopexy) surgery ultimately end up choosing a combination of both. For women with even moderate sagging (ptosis) who want additional volume, combining breast augmentation with breast lift surgery is a great way to create the fuller, perkier breasts they're looking for. Our board-certified plastic surgeons use a short-scar technique for almost all breast lift procedures, which produces long-lasting results with more discreet scars. Women travel from across the U.S., including Texas, Arkansas, and throughout Louisiana, to have Dr. Simeon Wall Jr., Dr. Holly Casey Wall, or Dr. Simeon Wall Sr. perform their breast lifts.
Do I Need a Breast Lift?
Changes a woman's body goes through either because of pregnancy, breastfeeding, weight loss, or aging often result in breasts losing their shape, elasticity, and volume. Once breasts begin sagging, breast implants alone won't create a lifted appearance.
At what point do you need to combine a breast lift with implants? Your surgeon will make a recommendation during your consultation after examining your breasts. Several factors will influence his or her recommendation, including:
Position of the nipples
Quality of your breast skin
Desired breast size
Where on the chest the breasts sit and the amount of skin hanging over the crease
When the nipples point down and the skin has lost much of its elasticity, a breast lift is needed. Breast implants alone are likely to make the sagging worse. In borderline cases where the patient only wants a small increase in breast size and sagging is minimal, breast augmentation may be all that's needed.
What Happens During a Consultation?
Many women who consult with one of our surgeons aren't sure if they need to combine a breast lift with breast implants. Our surgeons use their years of experience and expertise to recommend the best path to reach your aesthetic goals. That includes having a conversation and a physical exam to assess the degree of ptosis (sagging) and the quality of the breast skin.
The consultation is also the time for you to discuss the size and type of implants you want (cohesive silicone gel or saline). Our surgeons help guide you to implants that will achieve the appearance you want, but the ultimate decision is yours.
After the consultation, we provide a detailed price quote that you can review without pressure at home.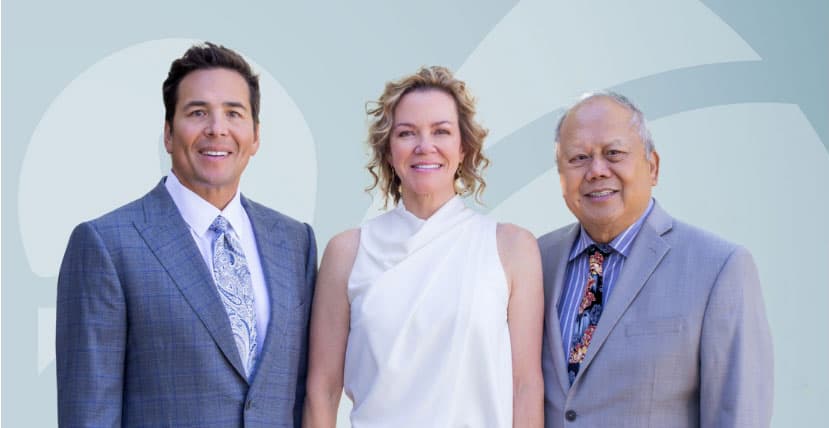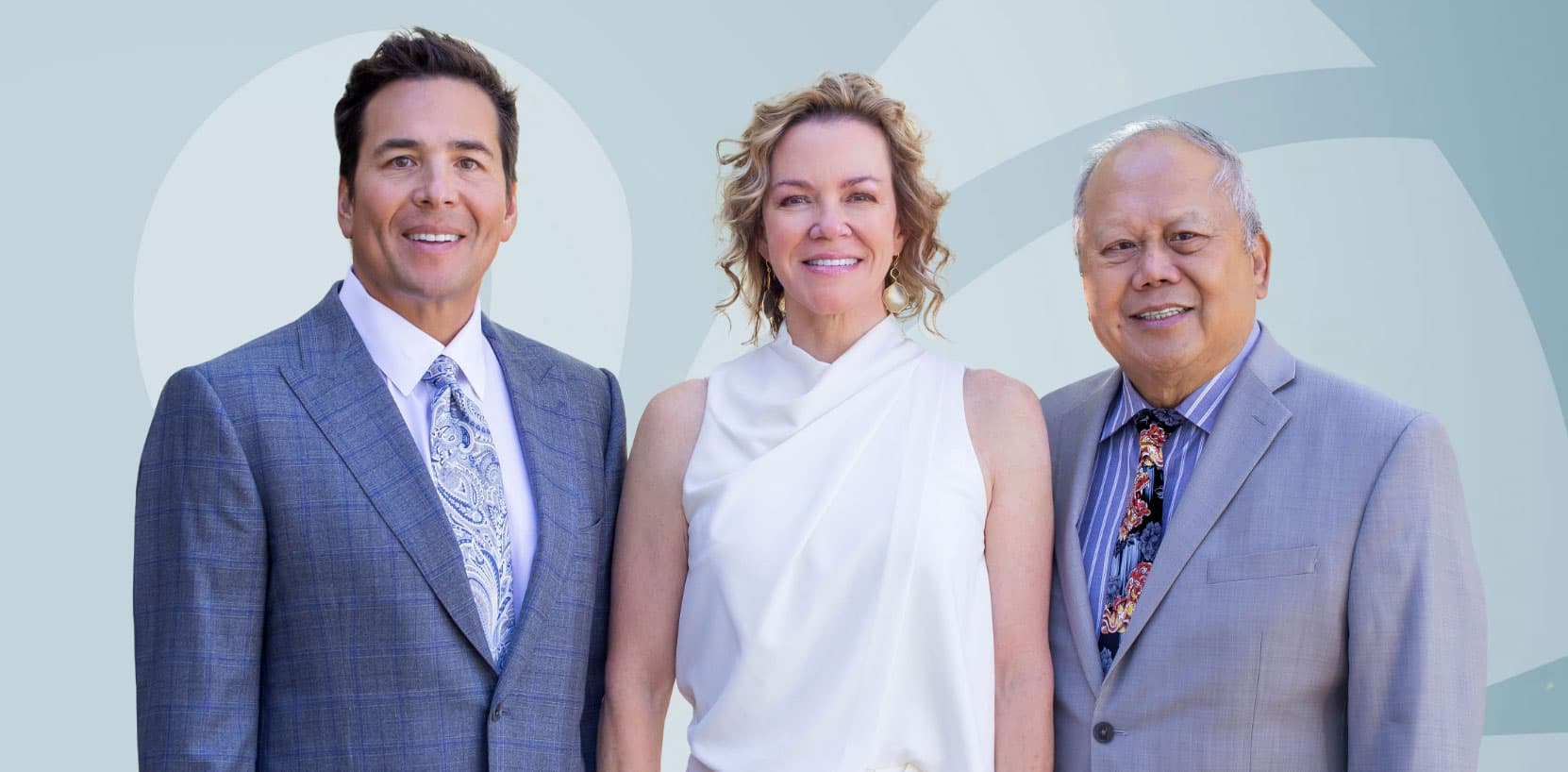 Meet Our Surgeons
Recognized worldwide for developing groundbreaking techniques that represent the standard of excellence in plastic surgery, our board-certified plastic surgeons earn rave reviews from patients and peers alike.
Request Your Consultation
How Is a Short-Scar Breast Lift With Implants Performed
One of the reasons so many women choose The Wall Center for breast enhancement and other body contouring procedures is the superior surgical techniques we use. For this procedure, we minimize the scarring that is often a primary concern for patients combining a breast lift with implants.
We typically put breast lift patients under general anesthesia administered by a board-certified anesthesiologist. The short-scar technique involves making incisions around the areola and then vertically down the underside of the breast to the crease where it attaches to the chest wall. This technique eliminates the long, horizontal incision along the crease of the breast and results in a more attractive breast shape compared to the traditional anchor-shaped incisions.
Your surgeon inserts the breast implants and centers them so the breasts will be symmetrical. After removing excess skin and shaping the breast tissue, the surgeon sutures and bandages the incisions. The bandages are replaced by a surgical bra after a few days, providing ample support to protect your breast shape.
Recover Faster and More Comfortably
The rapid recovery protocol we use for breast augmentation procedures is also used for a breast lift with implants. This protocol, developed over more than a decade at The Wall Center, includes:
Meticulous surgical techniques that minimize tissue trauma
Stretching and massage techniques that begin the evening of your surgery
Narcotic-free pain management that includes ice, stretching, and Celebrex® (an anti-inflammatory)
The goal is for you to be able to engage in routine activities on the evening of your surgery. More strenuous activities should be avoided for about 2 weeks. We instruct patients not to engage chest muscles during exercise until 4 weeks after surgery.
Read more about our rapid recovery protocol in this blog post.
After about 2 weeks, the swelling should be resolved enough to see initial results, but it will be several weeks or even months before the implants settle into place and you can enjoy optimal results.
The Wall Center for Plastic Surgery
Get Started With a Consultation
Our plastic surgeons at The Wall Center for Plastic Surgery specialize in all body contouring procedures, including breast lift surgery with implants, and women travel from Lafayette and throughout Louisiana and outside the state to have their procedures performed here. You can request a consultation using the online form or call us at (318) 795-0801 to schedule an appointment.
Breast Lift With Implants FAQ
Can I Combine a Breast Lift With Other Procedures?
Besides combining a breast lift with breast augmentation, women often choose to have other body contouring procedures, such as a tummy tuck, included in the operation. Usually called a Mommy Makeover, this combination of procedures addresses the changes a woman's body experiences as a result of pregnancy and breastfeeding. Liposuction using SAFELipo® is also included in most Mommy Makeover procedures. The results are truly transformative, and women often feel more confident than ever in their bodies after a Mommy Makeover.
---
Will I lose breast volume if I have a breast lift?
Many women will notice a slight reduction in volume due to the removal of excess skin. However, the breasts are repositioned higher on the chest and have much more fullness, making the breasts appear to project more than before surgery. Many women who want to add or restore volume will combine breast augmentation with their short-scar breast lift surgery, especially when upper pole fullness is a goal.
---
After breast enhancement, will I still be able to breastfeed?
Qualified plastic surgeons can typically perform most breast enhancement surgeries without significant damage to the glands and ducts involved in breastfeeding. Of course, this is highly dependent on the type and degree of breast surgery. Choosing a qualified plastic surgeon experienced in breast enhancement is one of the best steps a woman can take in achieving the desired results. According to prior studies on the subject, there is a 10 to 15% chance you may not be able to breastfeed after breast surgery, although we have found this to be more rare at our practice.
---

Step into the full-service Jade MediSpa and experience our modern skin rejuvenation treatments that can renew your spirit.
Learn More
We're Worth the Trip
Patients come from all across Ark-La-Tex and around the globe to receive world-class care at The Wall Center for Plastic Surgery and Jade MediSpa. We frequently see patients from many communities:
Dallas, TX
Minden, LA
Lafayette, LA
Tyler, TX
Little Rock, AR
New Orleans, LA
Natchitoches, LA
Nacogdoches, TX
Jackson, LA
Lake Charles, LA
Marshall, TX
Alexandria, LA
Baton Rouge, LA
Take the first step today and request a consultation or call (318) 795-0801. Ask about our special programs for patients who travel, including our beautiful on-site guest suites. We can't wait to greet you!