The Wall Center for Plastic Surgery
8600 Fern Avenue
Shreveport, LA 71105
Phone: (318) 795-0801
Monday–Friday: 8 a.m.–5 p.m.

The Wall Center for Plastic Surgery
8600 Fern Avenue
Shreveport, LA 71105
Phone: (318) 213-1772
Monday–Friday: 7 a.m.–5 p.m.

ThermiVa®Feminine Rejuvenation
Do you feel that childbirth and aging have changed your sexual wellness and confidence? You don't need to accept changes to your feminine areas such as sagging, loss of plumpness, vaginal atrophy and stress incontinence as normal parts of getting older. ThermiVa is a nonsurgical option for feminine rejuventation here in Shreveport, Louisina. Creating proven results without surgery, anesthesia, or downtime, ThermiVa can have you feeling more like your old self after just a few easy treatments.
To learn more about how ThermiVa can discreetly restore your sense of personal confidence, request a complimentary consultation online, or call the professionals at Jade MediSpa at (318) 795-0801. Located in the heart of Shreveport, Jade MediSpa serves patients from throughout the Ark-La-Tex and beyond.
Who Needs It?

Although it can be uncomfortable to talk about, most women experience vaginal and vulvar changes after childbirth or simply due to aging. Although these changes are natural, they can take their toll on a woman's sexual well-being and her overall self-confidence, affecting her relationships and the way she sees herself. You may be a candidate for non-surgical ThermiVa if you've experienced any of the following changes as the result of vaginal birth or aging:
A change in the shape, size, or volume of your labia
Vaginal dryness, even when sexually aroused
Occasional urinary incontinence, especially during activities such as laughing or sneezing
ThermiVa is appropriate for women who wish to avoid feminine rejuvenation surgery, such as labiaplasty. You should not undergo ThermiVa if you're presently pregnant or nursing, have an active sexually transmitted infection, an active urinary tract infection, or a recent abnormal pap smear.
Your ThermiVa Treatment
During a ThermiVa treatment, your practitioner directs the sterile, single-use handpiece to the targeted tissue. Depending on your needs, this may include your labia minora, labia majora, clitoris, or the inside of your vagina. The handpiece emits a controlled level of thermal energy which encourages the contraction of skin and the development of collagen. Most women report a moderate sensation of warmth during the treatment, much like a hot stone massage. No anesthesia is necessary. Patients typically require a series of 3 treatments spaced several weeks apart, and each treatment lasts for about 30 minutes.
Vaginal Rejuvenation

Before & After Photos
WARNING:
This feature contains nudity. Please click OK to confirm you are at least 18 years of age and are not offended by such material.
OK
Photo Gallery
Vaginal Rejuvenation Before & After Photos
Keep in mind that each patient is unique and your results may vary.
Results
You may return to your regular activities immediately after your ThermiVa treatment — and you can even resume sexual activity the same day. Most women report noticeable results soon after the very first treatment. These include enhanced sensitivity, a "tighter" feeling, enhanced lubrication, and fewer episodes of urinary incontinence. Eventually, gravity and time begin to affect these delicate tissues once again. At Jade MediSpa, we recommend annual treatments to maintain your results for as long as you like. Before and after pictures are included on our website.
ThermiVa is often performed as a solitary procedure for women who are primarily concerned with restoring their feminine wellness. However, ThermiVa also makes a great addition to a mommy makeover, a surgery that combines several different procedures into one to rejuvenate the areas of the body most affected by pregnancy.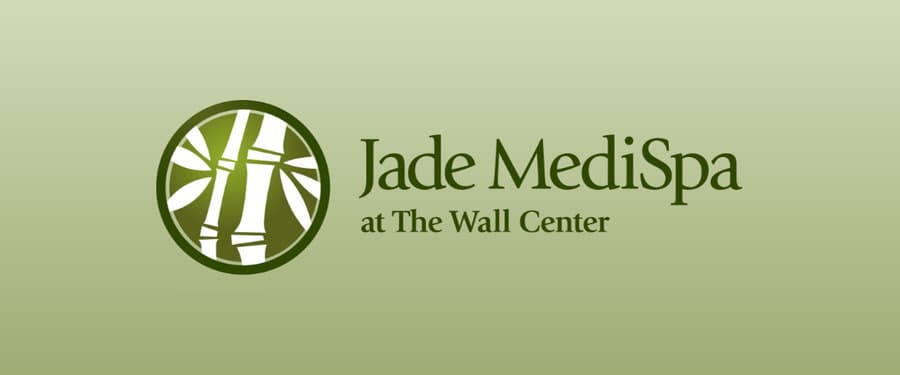 Meet the Team
The aesthetic specialists at Jade MediSpa share a passion for personalized patient care and creating beautiful results that exceed expectations.
Learn More
Jade MediSpa at The Wall Center
Getting Started
To learn more about ThermiVa Feminine Rejuvenation, request a complimentary consultation or call our office at (318) 213-1772. Ark-La-Tex residents trust The Wall Center and Jade MediSpa to help them achieve their cosmetic enhancement goals.
We're Worth the Trip
Patients come from all across Ark-La-Tex and around the globe to receive world-class care at The Wall Center for Plastic Surgery and Jade MediSpa. We frequently see patients from many communities:
Dallas, TX
Minden, LA
Lafayette, LA
Tyler, TX
Little Rock, AR
New Orleans, LA
Natchitoches, LA
Nacogdoches, TX
Jackson, LA
Lake Charles, LA
Marshall, TX
Alexandria, LA
Baton Rouge, LA
Take the first step today and request a consultation or call (318) 213-1772. Ask about our special programs for patients who travel, including our beautiful on-site guest suites. We can't wait to greet you!