The Wall Center for Plastic Surgery
8600 Fern Avenue
Shreveport, LA 71105
Phone: (318) 795-0801
Monday–Friday: 8 a.m.–5 p.m.

The Wall Center for Plastic Surgery
8600 Fern Avenue
Shreveport, LA 71105
Phone: (318) 213-1772
Monday–Friday: 7 a.m.–6 p.m.

VECTRA® 3-D Imaging
At The Wall Center for Plastic Surgery in Shreveport, Louisiana, patients can preview their projected results with the groundbreaking VECTRA® 3-D imaging system. VECTRA's lifelike 3-D renderings give you a comprehensive preview of how your results are likely to appear on your face or body – not an approximation on a model. With VECTRA, you can experiment with different surgical options and work with your surgeon to develop the approach that's best for you.
Find out if your procedure results can be previewed using VECTRA. Request a consultation online, or call our office at (318) 795-0801. Conveniently located in Shreveport, we serve patients from Louisiana, Arkansas, Texas, Mississippi, and Oklahoma.
How it Works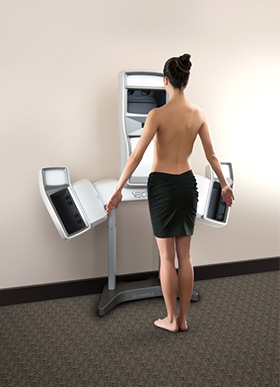 VECTRA uses a specialized camera to capture a series of high-resolution photos of your face or body. Using its advanced technology, the system then creates a 3-D rendering of the treatment area, which is displayed on a computer monitor. This image can be rotated and viewed from nearly any angle and customized to match your surgical preferences. The doctors at The Wall Center are some of the only plastic surgeons in Shreveport to feature VECTRA 3-D imaging.
At The Wall Center, we offer VECTRA imaging to patients considering:
What to Expect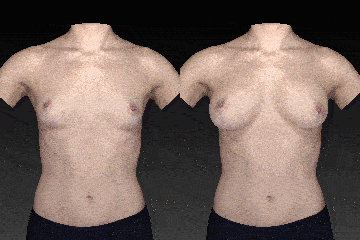 During the appointment, a patient has his or her photo taken using VECTRA's sophisticated camera. The camera captures a series of images simultaneously to allow the software to create an accurate 3-D representation of the patient's body or face. Once the image is created, the patient views it with his or her surgeon. Patients may experiment with different surgical options, such as implant shape, to determine what his or her final results are likely to look like.
A VECTRA imaging session provides peace of mind to doctor and patient by ensuring that both parties have the same goal in mind. In many cases, the finalized VECTRA image shapes the doctor's surgical plan and helps him or her develop a technique that will create the desired outcome.
We're Worth the Trip
Patients come from all across Ark-La-Tex and around the globe to receive world-class care at The Wall Center for Plastic Surgery and Jade MediSpa. We frequently see patients from many communities:
Dallas
Texarkana
Minden
Lafayette
Tyler
Little Rock
Monroe
New Orleans
Longview
Natchitoches
Nacogdoches
Jackson
Lake Charles
Marshall
Alexandria
Baton Rouge
Take the first step today and request a consultation or call (318) 795-0801. Ask about our special programs for patients who travel, including our beautiful on-site guest suites. We can't wait to greet you!