The Wall Center for Plastic Surgery
8600 Fern Avenue
Shreveport, LA 71105
Phone: (318) 795-0801
Monday–Friday: 8 a.m.–5 p.m.

The Wall Center for Plastic Surgery
8600 Fern Avenue
Shreveport, LA 71105
Phone: (318) 213-1772
Monday–Friday: 7 a.m.–5 p.m.

Revision & Complex Body Surgery
Our plastic surgeons specialize in complex and revision cosmetic surgery. Patients from near and far come to us with problems and unsatisfactory results after having liposuction and body contouring procedures performed elsewhere. Most patients are referred from other plastic surgeons or physicians, but many patients are self‐referred. In fact, Dr. Simeon Wall Jr. is recognized internationally as the originator of SAFELipo®, a comprehensive body contouring process initially developed to address the needs of patients who require revision liposuction. Patients travel to Shreveport, Louisiana from across the U.S. and the world because of The Wall Center's reputation for handling these complex cases.
If you are interested in meeting with one of the surgeons at The Wall Center in Shreveport, LA, to discuss complex or revision body contouring surgery, request a consultation using our online form or call our office at (318) 795-0801.
Our Expertise Is Evident
As one of the top practices in the world for complex and revision cosmetic surgery:
We have performed thousands of complex and revisionary procedures successfully with a very high degree of patient satisfaction.
Patients have traveled here from multiple countries and almost every state.
We are a trusted choice for complex and revisionary case referrals by plastic surgeons worldwide.
Why Choose Us for Corrective Buttock & Body Surgery
World‐class plastic surgeons: As specialists in complex and revision cosmetic surgery, our plastic surgeons have spent many years not only performing thousands of these surgeries successfully, but also developing innovative solutions for these challenging cases. The Wall Center's Director, Dr. Simeon Wall Jr., is an internationally known innovator, surgeon, and educator, frequently performing live surgery demonstrations at plastic surgery symposia around the world and at home. The Wall Center's founding surgeon, Dr. Simeon Wall Sr., is one of the most experienced aesthetic plastic surgeons in the country, with tens of thousands of happy patients gained over his career. Dr. Holly Wall is one of the busiest female aesthetic surgeons in the country, focusing her practice solely on primary and revisionary breast and body contouring. All of our plastic surgeons have many years of experience and well‐known expertise in the specific techniques required to successfully perform these more complicated procedures.
Reputation: The Wall Center's practice is referral‐based. Happy patients refer us their friends and families. Additionally, patients are often referred to us for revision surgery by other plastic surgeons and physicians who do not have either the experience or desire to perform these procedures. Our commitment to outstanding results, premium care, and patient safety is the backbone of our practice philosophy.
Innovation: Dr. Simeon Wall Jr. is the originator of innovative body contouring techniques, such as SAFELipo®, SAFELipo BBL™, SAFELipo Smoothing for contour correction, Tissue Equalization, and Expansion Vibration Lipofilling (EVL), all frequently used in corrective procedures.
Experience: We have performed thousands of complex/revision procedures for a wide range of conditions.
Focus on quality over quantity: Due to the complexity of these cases, we limit the number we perform each month to ensure that we can deliver the personal care and outstanding results our patients expect.
Protocol for out-of-town patients: Our Patient Concierge Program makes traveling to Shreveport for surgery easy. Our custom-constructed, state-of-the-art aesthetic facility includes a private, licensed, triple-certified ambulatory surgery center and luxury guest suites complete with overnight nursing care.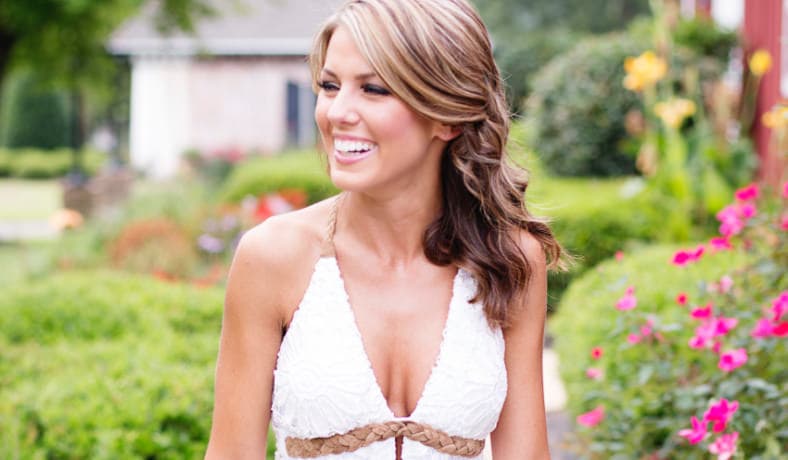 Challenges of Complex & Revision Cases
You need a surgeon who has proven success with complex and revision cases, which present many challenges, including:
Uniqueness of each patient's case, taking into account each patient's goals and balancing these with what is realistic, safe, affordable, and achievable.
Increased surgical complexity and lengthier surgical procedures
Accounting for the impact of previous surgeries as well as the limitations of any proposed future surgeries
More intensive requirements and care, both preoperatively and after surgery
Who Can Benefit?
Body contouring procedures such as tummy tuck surgery, liposuction, Brazilian butt lifts, and body lifts are very popular and effective procedures, usually yielding high patient satisfaction when performed by qualified, experienced, and caring "real" plastic surgeons. These procedures can also produce disappointing results, especially in the hands of unqualified or inexperienced "cosmetic surgeons."
Reasons for Liposuction Revision
Patients seeing us for problems resulting from previous liposuction typically have:
Lumpy, wavy skin
Asymmetrical or uneven results
Inadequate or excessive fat removal
Loose, sagging skin
Wide, thick, or misplaced scars
Many patients also have complications – including scar tissue, dermal adhesions, skin burns, and skin color changes – caused by the excessive heat of ultrasonic or laser liposuction. In Shreveport, the accomplished surgeons at The Wall Center can evaluate you to see if revision surgery would be helpful for your specific situation.
Reasons for Tummy Tuck Revision
Besides revision liposuction with SAFELipo®, we can help correct or improve unsatisfactory tummy tuck surgery. Some common reasons patients see us for revision surgery after tummy tuck include:
A tummy tuck scar that's higher than the bikini line and shows with typical undergarments
Uneven, wide, or poor scarring
Unattractive umbilicus (belly button)
Remaining excess skin
Failure to have comprehensive liposuction of the entire circumferential trunk (waist)
Inadequately repaired or unrepaired abdominal muscles
Inadequate or excessive elevation of the pubic skin and tissues
Dissatisfaction after weight fluctuations
Your Consultation
A consultation is necessary to determine if you are a good candidate for revision surgery. Our surgeons will be honest with you about what you can realistically expect from a corrective procedure. Many times, there are limitations that prevent even the most skilled surgeon from achieving ideal results. Unfortunately, some revision patients are not offered surgery if our plastic surgeons don't feel like they can help significantly.
However, patients and other plastic surgeons from around the world recognize The Wall Center as one of the top practices for revision surgery, and regularly refer complex and revision cases to us. Our number one goal is to have a happy patient, so you can be assured that our plastic surgeons will give you honest treatment recommendations, whether that includes surgery or not.
The Wall Center offers virtual consultations on a select basis depending on how far a patient lives from us and the needs of each individual patient. It is usually recommended that potential patients send us specific photographs, video, or both, through our virtual consultation process. For more information on virtual consultations, contact us.
International Authority on Breast Enhancement,
Dr. Simeon Wall Jr.
Our successful complex/revision surgery outcomes begin with Dr. Simeon Wall Jr., an international authority on breast enhancement who continues to advance the field through many leadership roles, including:
Innovator of advanced breast shaping techniques including Breast Fat Equalization, SAFELipo®, and Expansion Vibration Lipofilling (EVL)
Educator of plastic surgeons worldwide, with over 400 invited lectures, instructional courses, and live breast & body surgeries across six continents
Two‐term traveling professor and volunteer faculty member of a renowned plastic surgery institution
Investigator for multiple breast implant clinical trials
Key Opinion Leader in breast aesthetics with history of early access to the latest breast implant and device technology
Advisor to Allergan in breast aesthetics, past advisor to Mentor Corporation in breast aesthetics
Physician of choice for complex and revisionary breast surgery referrals by many plastic surgeons throughout the U.S. and abroad
Published authority in plastic surgery
Preparing for Your Complex or Revision Surgery
At your consultation, your plastic surgeon will review your general health and discuss the specific conditions that require revision. Each case is unique and more complicated than a first‐time procedure. Revision surgery usually takes longer to perform, and may even involve multiple procedures to correct adequately.
Fat Grafting — Natural fullness right where you want it
Using fat transferred from another part of your body, fat grafting can add lasting, natural-looking shape and volume.
Learn More
Our goal is a safe and satisfying outcome that will last. To help attain that goal, we require that patients are nicotine‐free for at least a month prior to the surgery and for at least 6 weeks after surgery to ensure proper healing and minimize the host of problems seen in smokers and users of nicotine products. We also strongly encourage our patients to be at the weight they expect to maintain in the foreseeable future.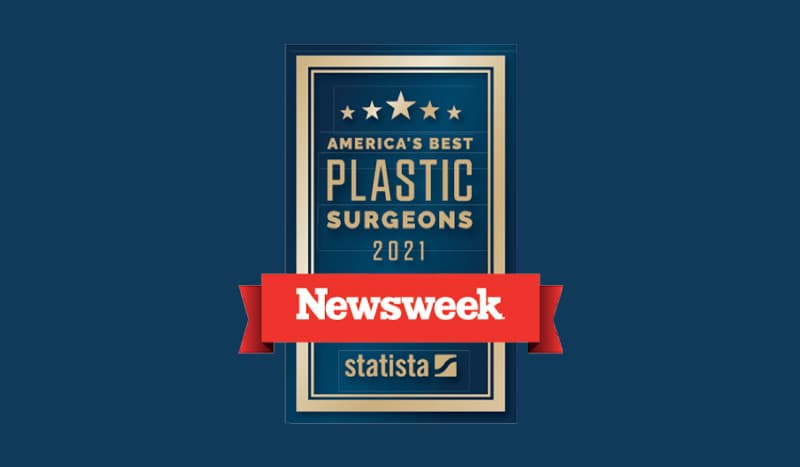 Your Best Choice
for Liposuction
Dr. Simeon Wall Jr. was named best plastic surgeon for liposuction in Louisiana in a 2021 Newsweek poll.
The Surgery
Scar tissue and other issues related to the initial surgery are among the reasons revision surgery is much more complicated. The specific nature of your procedure will depend on whether you are getting revision surgery for a liposuction procedure or a previous tummy tuck surgery.
Your procedure will be performed at The Wall Center's accredited, certified, and licensed ambulatory surgical center (certified by Medicare, accredited by AAAASF, and licensed by the state of Louisiana). Depending on the extent of your procedure, the surgery may be performed using either local or general anesthesia, with the vast majority of these surgeries being performed with the patient asleep. If local anesthesia is chosen, you can ask for a sedative so that you feel fully relaxed and do not experience pain during the procedure.
Revision Tummy Tuck
Revision tummy tuck surgery usually involves targeted or comprehensive SAFELipo of the problem areas, and may involve scar revision, procedures for the umbilicus, careful skin elevation and excision, or additional tightening of the abdominal muscles. Your recuperation experience will depend on the extent of your procedure. Your surgeon usually incorporate SAFELipo® into your tummy tuck revision even if you do not have a significant amount of excessive fat, in order to help tighten and smooth the skin, assist in the dissection, and minimize damage to blood vessels and blood supply.
Revision Buttock Surgery
The buttocks are reshaped using SAFElipo BBL™—a combination of SAFElipo and Expansion Vibration Lipofilling (EVL) fat grafting—to smooth contours and provide fuller, higher, rounder, yet natural‐looking results.
Revision Liposuction
To extract excess fat evenly and gently, SAFELipo® is performed in a 3‐step S‐A‐F‐E process, consisting of: fat Separation, fat Aspiration, and Fat Equalization. In contrast to some other types of liposuction, SAFELipo® does not generate any heat, and allows treatment of the deepest and most superficial fat. The absence of heat minimizes damage to the skin, blood vessels, nerves, and remaining fat layer. In addition, the unique fat separation and equalization process typically provides beautiful results without the lumpiness and waviness that can result from all other liposuction techniques. In our experience, SAFELipo® not only produces more dramatic and smoother results than traditional tumescent, UAL, or laser liposuction, but it also results in little to no bruising and can shorten downtime.
Recovery
If you're from out‐of‐town: It's important to know revision procedures usually require more intensive postoperative care and management than first‐time procedures. Patients who have revision liposuction or Brazilian butt lift surgery can typically return home within a week. Those who have larger or more complex body cases that involve significant incisions or skin reduction, such as tummy tucks or body lifts, are typically ready to leave the area within 2 weeks. Occasionally these patients need to stay in town for 2 weeks or longer if there are any issues after surgery.
Incisions will heal quickly, and you should feel much more like yourself after only a few days. Soreness usually subsides within 1 to 2 weeks, and most swelling is resolved within the first 8 weeks, although in revision liposuction procedures, it can take many months or even up to a year for all swelling to completely resolve from these previously operated on areas of the body.
BMI Calculator
While body contouring surgery isn't about weight loss, it can be a great way to target certain "trouble spots" when you drop the extra pounds. Quickly calculate your body mass index (BMI) here.
Your Total Body Mass Index is
Underweight Below 18.5
Normal 18.5–24.9
Overweight 25.0–29.9
Obese 30.0 & Above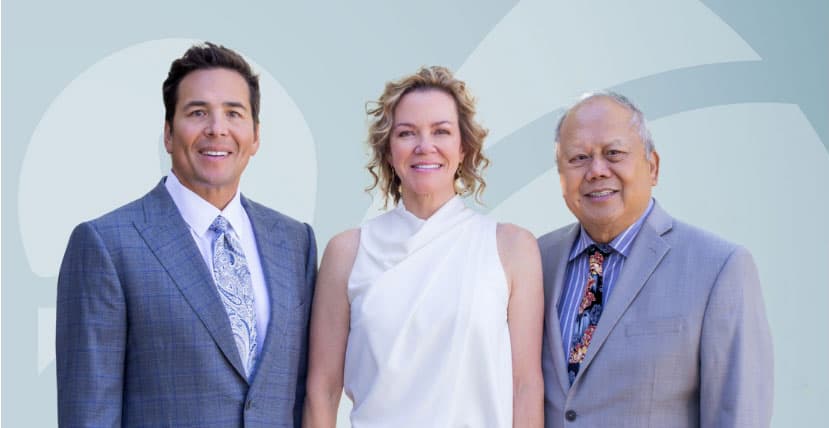 Meet Our Surgeons
Recognized worldwide for developing groundbreaking techniques that represent the standard of excellence in plastic surgery, our board-certified plastic surgeons earn rave reviews from patients and peers alike.
Request Your Consultation
Results
Helping patients who have been disappointed with their surgical results is one of the most gratifying things that we do. Restoring beauty and confidence is one of the primary reasons our surgeons chose the field of plastic surgery. Their uncommon level of skill and years of experience with these types of procedures enables them to correct or improve many problems from previous procedures.
It's important to remember that body contouring surgery is not weight loss surgery and, by following a healthy diet and fitness plan with long‐term weight maintenance, the positive results will last longer.
Common Questions
Will you fix my uneven liposuction results even though you didn't perform my original procedure?
---
Will medical insurance cover my revision procedure?
In most cases, revision of elective cosmetic surgery is not covered by health insurance plans. Our financing options may help you afford your surgery sooner rather than later so you can attain the attractive, natural-looking improvements you desire.
---
Why do patients have you perform their revision procedures instead of returning to the surgeon who originally performed the procedure?
The answer to this question varies between individuals. We are experienced specialists who are highly regarded by patients and other physicians throughout the U.S. and around the world. Sometimes, patients come to us after giving their surgeon a chance to improve their results. Other patients are referred by their original plastic surgeon because the case is too complex or time-consuming. There are also patients who are so unhappy with their results they wouldn't allow the surgeon to perform surgery on them again.

Step into the full-service Jade MediSpa and experience our modern skin rejuvenation treatments that can renew your spirit.
Learn More
We're Worth the Trip
Patients come from all across Ark-La-Tex and around the globe to receive world-class care at The Wall Center for Plastic Surgery and Jade MediSpa. We frequently see patients from many communities:
Dallas, TX
Minden, LA
Lafayette, LA
Tyler, TX
Little Rock, AR
New Orleans, LA
Natchitoches, LA
Nacogdoches, TX
Jackson, LA
Lake Charles, LA
Marshall, TX
Alexandria, LA
Baton Rouge, LA
Take the first step today and request a consultation or call (318) 795-0801. Ask about our special programs for patients who travel, including our beautiful on-site guest suites. We can't wait to greet you!