The Wall Center for Plastic Surgery
8600 Fern Avenue
Shreveport, LA 71105
Phone: (318) 795-0801
Monday–Friday: 8 a.m.–5 p.m.

The Wall Center for Plastic Surgery
8600 Fern Avenue
Shreveport, LA 71105
Phone: (318) 213-1772
Monday–Friday: 7 a.m.–5 p.m.

Microdermabrasion
It's time to reveal a more youthful looking you. Underneath your tired, dull looking skin is fresh, smoother skin just waiting to emerge. Microdermabrasion is a non-invasive treatment that immediately improves the appearance and texture of the skin, creating a more radiant complexion and smooth-as-silk skin tone. It is just one of the many medically-supervised treatments available at Jade MediSpa, on site at The Wall Center for Plastic Surgery.
Discover the benefits of visiting our modern, full-service MediSpa. Our team of plastic surgeons supervises all services to ensure the highest quality of care and results. Our knowledgeable skincare consultants will perform a complimentary skin analysis to ensure we address the specialized needs of your skin. You deserve some time for yourself; at Jade MediSpa we'll make sure it shows.
When You Choose Us…
Having healthy looking skin can improve your whole outlook. Microdermabrasion is just one of the many popular and effective skin rejuvenation treatments we offer at Jade MediSpa. Our Louisiana microdermabrasion treatments provide a number of advantages, including:
Improving skin texture and tone
Correcting uneven pigmentation caused by sun damage or the aging process
Reducing fine lines and wrinkles
Smoothing superficial facial scars, such as those caused by acne and chicken pox
Encouraging a clear complexion by reducing enlarged pores and correcting facial blemishes
Improvements from these quick, simple treatments are immediately noticeable, although we usually recommend a series of treatments for optimum results. Microdermabrasion can be easily combined with a chemical peel, HydraFacial®, or other popular non-surgical treatments such as BOTOX® Cosmetic and dermal fillers for enhanced results.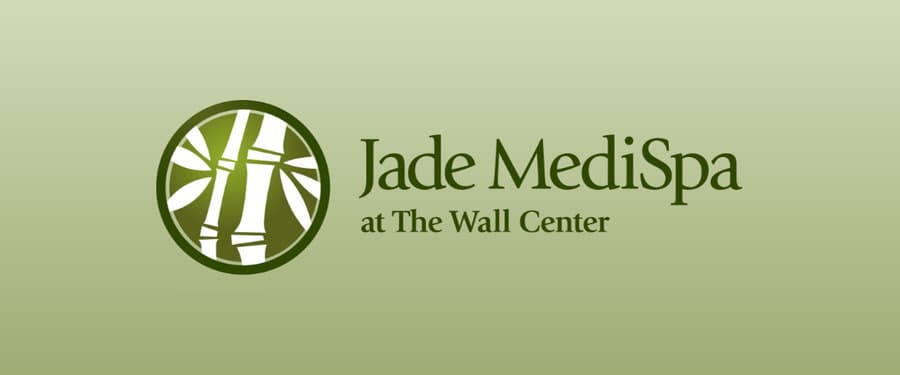 Meet the Team
The aesthetic specialists at Jade MediSpa share a passion for personalized patient care and creating beautiful results that exceed expectations.
Learn More
Jade MediSpa at The Wall Center
How It Works
Medical microdermabrasion at our Louisiana MediSpa uses a fine spray of micro-crystals to remove the outer layer of dull, dead skin while also stimulating the growth of new skin cells. Microdermabrasion is a very comfortable procedure and is also safe and effective for all skin types and colors.
Afterwards, treated areas will look mildly red, but most you should be able to return to your normal activities right away. You must avoid sun exposure for the first 24 hours and, as always, wear a high-quality sun block for maximum skin protection. Note that microdermabrasion is not effective for treating red areas like rosacea and broken capillaries, for which you might consider an IPL photofacial instead. If you'd like to add deep hydration and skin rejuvenating serum infusion to your microdermabrasion, you may be interested in our SilkPeel treatment.
Getting Started
Your first step to healthier-looking skin? Schedule a complimentary, in-depth consultation with our skincare specialists and get a personalized skin care treatment plan. To get started, request a complimentary consultation online or call Jade MediSpa at The Wall Center for Plastic Surgery at (318) 213-1772. Conveniently located in South Shreveport, we serve patients from Louisiana, Arkansas, Texas, Mississippi, and Tennessee. At The Wall Center for Plastic Surgery we offer a variety of cosmetic surgery procedures to enhance the face, breasts, and body.
We're Worth the Trip
Patients come from all across Ark-La-Tex and around the globe to receive world-class care at The Wall Center for Plastic Surgery and Jade MediSpa. We frequently see patients from many communities:
Dallas, TX
Minden, LA
Lafayette, LA
Tyler, TX
Little Rock, AR
New Orleans, LA
Natchitoches, LA
Nacogdoches, TX
Jackson, LA
Lake Charles, LA
Marshall, TX
Alexandria, LA
Baton Rouge, LA
Take the first step today and request a consultation or call (318) 213-1772. Ask about our special programs for patients who travel, including our beautiful on-site guest suites. We can't wait to greet you!