The Wall Center for Plastic Surgery
8600 Fern Avenue
Shreveport, LA 71105
Phone: (318) 795-0801
Monday–Friday: 8 a.m.–5 p.m.

The Wall Center for Plastic Surgery
8600 Fern Avenue
Shreveport, LA 71105
Phone: (318) 213-1772
Monday–Friday: 7 a.m.–5 p.m.

Liposuction With SAFELipo®
SAFELipo is a comprehensive body contouring technique that uses an innovative 3-step process to dramatically sculpt treatment areas, producing smooth, toned, and highly defined results that will turn heads for all the right reasons. The breakthrough liposuction technique created by Louisiana plastic surgeon Dr. Simeon Wall Jr. evenly distributes a thin layer of fat just below the skin to prevent the contour irregularities associated with other liposuction techniques.
SAFELipo™

Before & After Photos
WARNING:
This feature contains nudity. Please click OK to confirm you are at least 18 years of age and are not offended by such material.
OK
Photo Gallery
SAFELipo™ Before & After Photos
Keep in mind that each patient is unique and your results may vary.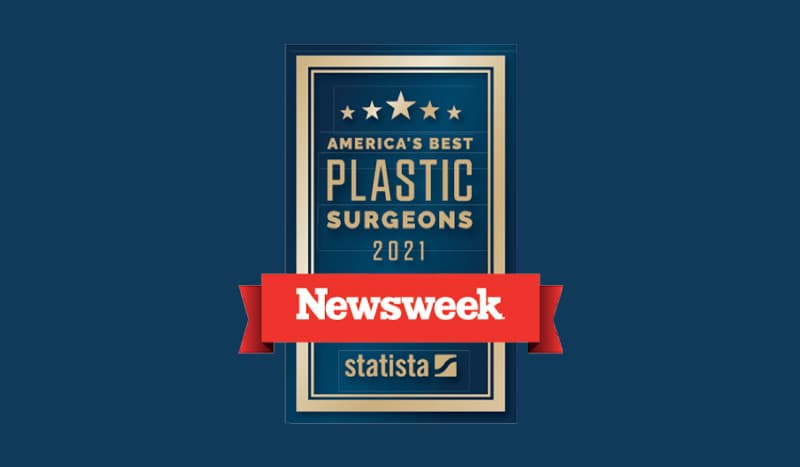 Your Best Choice
for Liposuction
Dr. Simeon Wall Jr. was named best plastic surgeon for liposuction in Louisiana in a 2021 Newsweek poll.
Is SAFELipo Right for You?
Liposuction is not intended to be a weight-loss procedure, so ideal candidates should be near their goal weight and a healthy BMI. Although SAFELipo allows us to remove larger volumes of fat than traditional liposuction, the ideal SAFELipo candidates are in good shape but want to contour areas where fat tends to accumulate. These fat deposits don't respond to diet and exercise and can make patients feel self-conscious about their appearance.
Women and men of any age who are in good health can undergo a liposuction procedure. Patients with good skin elasticity will see more definition in their contours after fat is removed. Common treatment areas for women include the abdomen, waist, hips, and buttocks, but liposuction can address excess fat in virtually any area. Some patients want more muscular-looking calves or want to have more definition around their knees.
Men tend to target the "love handles" and the belly, but SAFELipo is also an effective treatment for gynecomastia—the accumulation of fat in men's breasts. Areas commonly targeted by both men and women are the face and neck, upper arms, and back.
What Shape Do You Prefer?
Not all patients have the same goals when it comes to body contouring. This may seem like an obvious statement, but traditional liposuction methods take a cookie-cutter approach that doesn't account for patient preference. That's one of the reasons SAFELipo is so unique. Our surgeons specifically incorporate what the patient believes is the ideal woman's shape into their surgical plans.
Combining SAFELipo with fat shifting and expansion vibration lipofilling (EVL) techniques provides our surgeons with a degree of control over the final shape that other liposuction or fat grafting methods can't accomplish. Why is this important? Because the relationship between the waist, hips, outer thighs, and mid-buttock need to be considered as a whole to create the results desired by each patient.
In simple terms, some women want more of an hourglass figure while other patients are looking for fewer curves on the hips with well-rounded buttocks. When properly addressed using the SAFELipo and EVL techniques, the interplay between the hips, buttocks, and thighs create attractive silhouettes.
What Is the SAFELipo Difference?
The innovative 3-step SAFELipo process is designed to produce significant aesthetic results without contour deformities like dents and ripples. The SAFELipo technique includes:
Separation: Our surgeons use specialized cannulas with power-assisted liposuction (PAL) to separate targeted fat surrounding attachments in a way that leaves blood vessels and other important structures intact. The vibrating cannula doesn't require heat to separate and emulsify fat cells and globules.
Aspiration: This refers to the removal of fat cells using suction—a process common to almost all liposuction procedures. Because we separate fat as a first step, SAFELipo surgeons can use specialized, smaller cannulas and leave behind a thin, healthy fat layer with minimal swelling and bruising.
Fat Equalization: This technique is one of the key reasons SAFELipo is unlike any other body contouring procedure. Our surgeons meticulously smooth the thin, even layer of subcutaneous fat to create a blanket of localized fat grafts that prevent skin from attaching to the underlying muscle layer. Our patients enjoy spectacular long-lasting results with virtually no contour irregularities—the primary complication associated with other liposuction techniques.
Visit the official
SAFELipo website
An increasing number of surgeons around the country are offering SAFELipo®. Learn more about this remarkable body contouring method.
Visit SAFELipo Website
Customized SAFELipo Treatments
The Wall Center's plastic surgeons use SAFELipo for a number of specific purposes, depending on the patient's unique concerns and the aesthetic goals described during the consultation.
High-definition liposuction using the SAFELipo technique not only removes fat, but also highlights the major muscle groups in the targeted areas. This creates an athletic and toned appearance that many women and men consider desirable. What sets SAFELipo's results apart from high-def liposuction using other techniques is that the smooth appearance highlights naturally defined muscles in a way that looks striking yet natural.
Our surgeons perform SAFELipo meticulously, combining their body contouring expertise with their refined sense of aesthetics to reveal enhanced contours. This precise approach essentially eliminates the complications or irregularities that can occur with other liposuction technologies.
Dr. Wall Jr. developed the SAFELipo technique as a liposuction revision procedure to address the concerns of the patients who came to The Wall Center with contour irregularities after having liposuction performed at other practices. The body contouring expertise of our surgeons attracts patients who want to correct disappointing liposuction results.
Expansion vibration lipofilling (EVL), a technique developed by Dr. Wall Jr. that is quickly being adopted by the world's leading plastic surgeons, revolutionized fat grafting for reshaping the buttocks. Combining SAFELipo with EVL enables our surgeons to transfer fat to the buttocks in a safer, more effective way that creates a shapelier, more athletic-looking result that patients want.
In most cases, patients want to contour a single area of the body with liposuction. SAFELipo is a comprehensive body contouring procedure that addresses unwanted fat around the entire midsection, creating a contoured, sexier shape that people notice. As body contouring experts, our plastic surgeons can combine SAFELipo360 with abdominoplasty (tummy tuck) to produce remarkable results by removing excess skin and fat.
Women and men suffering from hyperhidrosis—excessive underarm sweating—can also benefit from SAFELipo. The procedure deactivates and disrupts the overactive sweat glands without the risk of injuries caused by heat associated with other liposuction techniques.
Whatever specific SAFELipo procedure you want, your plastic surgeon performs it at The Wall Center's ambulatory surgical center that's certified by Medicare, the state, and AAAASF, an independent organization whose endorsement is considered the industry's gold standard.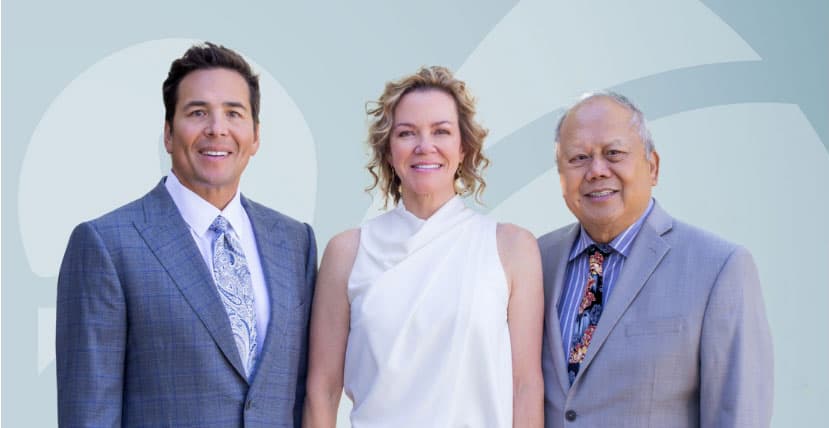 Meet Our Surgeons
Recognized worldwide for developing groundbreaking techniques that represent the standard of excellence in plastic surgery, our board-certified plastic surgeons earn rave reviews from patients and peers alike.
Request Your Consultation
When Will I See Results?
Men and women who select SAFELipo usually see results immediately, although experiences vary. Areas continue to improve as swelling subsides. As an additional benefit, skin tightening usually continues to improve up to a year after surgery. After the swelling and minimal bruising subside, you can enjoy the contoured, more defined body you wanted.
Maintaining an exercise program and eating a nutritious diet is still important after your SAFELipo procedure. Even though the surgery removed fat cells, the remaining cells can still expand if you don't burn calories. For most patients, the SAFELipo results and newfound body confidence provide all the motivation they need to keep the weight off.
The Wall Center for Plastic Surgery
Get Started With a Consultation
To get started with your liposuction procedure, request a consultation at The Wall Center for Plastic Surgery using the online form or call our office at (318) 795-0801. Conveniently located in Shreveport, we serve patients from Lafayette and throughout Louisiana, Arkansas, and Texas.
Liposuction FAQ
How soon can someone get back to his or her regular routine after having body contouring surgery?
In general, patients who have undergone liposuction can expect to return to work after just a couple of days and usually feel back to normal in less than a week. Almost all of our body contouring patients return to their normal workout and exercise routine by 3 weeks after surgery. Most patients report minimal pain from the surgery, and just about everyone reports a high level of satisfaction with their results.
---
Who offers SAFELipo?
SAFELipo® was created and developed by Dr. Simeon Wall Jr., who has lectured and published extensively on the topic. Dr. Wall Jr. has presented this and other innovative techniques in liposuction at several international, national, and state meetings, including multiple The Aesthetic Society annual meetings, the Santa Fe Breast & Body Contouring Symposium, and many others. While Dr. Wall has instructed many of his peers on the advantages of SAFELipo, The Wall Center is the only practice in the area to offer this breakthrough form of liposuction.
---
I've heard that heat from a laser can enhance liposuction results. Is this true?
This is a point of some controversy in the plastic surgery community. Using heat to destroy fat cells and coagulate tissue can be dangerous and often produces unfavorable results. The claim is that the heat can cause the skin and tissue to contract for firmer skin in the treatment area. However, Dr. Simeon Wall Jr. is often called upon to treat the burns, deformities, and irregularities that result from these types of liposuction procedures. To smooth out irregularities and poor results, he uses SAFELipo, a technique he created and developed for smoother, more natural, yet dramatic-looking liposuction results. These technologies utilized in SAFELipo generate no heat; therefore blood vessels, skin, and surrounding tissues are left healthy and unharmed.

Step into the full-service Jade MediSpa and experience our modern skin rejuvenation treatments that can renew your spirit.
Learn More
We're Worth the Trip
Patients come from all across Ark-La-Tex and around the globe to receive world-class care at The Wall Center for Plastic Surgery and Jade MediSpa. We frequently see patients from many communities:
Dallas, TX
Minden, LA
Lafayette, LA
Tyler, TX
Little Rock, AR
New Orleans, LA
Natchitoches, LA
Nacogdoches, TX
Jackson, LA
Lake Charles, LA
Marshall, TX
Alexandria, LA
Baton Rouge, LA
Take the first step today and request a consultation or call (318) 795-0801. Ask about our special programs for patients who travel, including our beautiful on-site guest suites. We can't wait to greet you!