The Wall Center for Plastic Surgery
8600 Fern Avenue
Shreveport, LA 71105
Phone: (318) 795-0801
Monday–Friday: 8 a.m.–5 p.m.

The Wall Center for Plastic Surgery
8600 Fern Avenue
Shreveport, LA 71105
Phone: (318) 213-1772
Monday–Friday: 7 a.m.–5 p.m.

Excessive Sweating
A healthy body produces sweat to cool itself during exercise, heat or anxiety. Especially in a hot and humid locale like Louisiana, profuse sweating isn't uncommon. But some people suffer from a medical condition called hyperhidrosis, which causes them to sweat excessively even when they're calm and cool. This condition, especially when it causes excessive armpit sweating, can create discomfort and embarrassment. At The Wall Center, our surgeons use SAFELipo® to control excessive sweating in patients who suffer from axillary (armpit) hyperhidrosis.
To learn more about treatment for hyperhidrosis, request a consultation at The Wall Center for Plastic Surgery or call our office at  (318) 795-0801. Conveniently located in Shreveport, we serve patients from throughout Louisiana, Arkansas and Texas, and offer a complete array of cosmetic surgery and skin care treatments.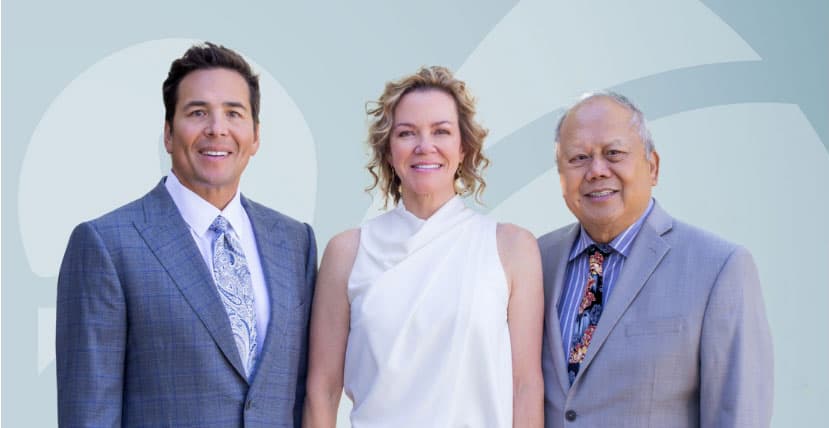 Meet Our Surgeons
Recognized worldwide for developing groundbreaking techniques that represent the standard of excellence in plastic surgery, our board-certified plastic surgeons earn rave reviews from patients and peers alike.
Request Your Consultation
Visit the official
SAFELipo website
An increasing number of surgeons around the country are offering SAFELipo®. Learn more about this remarkable body contouring method.
Visit SAFELipo Website
Who Needs It?
If you find that your clothing becomes soaked and stained from excessive perspiration, and you are embarrassed by odor and wetness, you may be a candidate for hyperhidrosis treatment with SAFELipo. In many cases, patients affected by axillary hyperhidrosis can look forward to a long-lasting reduction in underarm sweating after just one SAFELipo treatment.
At this time, SAFELipo can only be used for hyperhidrosis treatments in the armpits. If you sweat excessively in other parts of your body, we may recommend BOTOX® Cosmetic injections to temporarily deactivate sweat glands in those areas.
Preparation
During your consultation, your plastic surgeon will perform a thorough evaluation and determine if you are a good candidate for this procedure. Together, we will review all the steps you need to take to prepare for your procedure.
The Surgery
Depending on your needs, you may be placed under general or local anesthesia. If you choose local anesthesia, you may be given a sedative to help you relax.
Using an exploded-tip cannula, your surgeon will perform SAFELipo on your axillary areas (armpits). SAFELipo physically disrupts some of the apocrine (sweat) glands in the area, and deactivates others. This patented approach is a safer, more effective alternative to thermal liposuction which produces heat and can cause injury, dermal adhesion and scarring. SAFELipo produces no heat, so there is no burning of the skin, glands or deeper tissues.
To learn more about our patented body contouring and hyperhidrosis method, visit our SAFELipo page.
Results
Hyperhidrosis treatment with SAFELipo reduces excessive sweating indefinitely. By physically disrupting some of the apocrine glands and deactivating others, SAFELipo diminishes sweating and the odor and discomfort it causes.

Step into the full-service Jade MediSpa and experience our modern skin rejuvenation treatments that can renew your spirit.
Learn More
We're Worth the Trip
Patients come from all across Ark-La-Tex and around the globe to receive world-class care at The Wall Center for Plastic Surgery and Jade MediSpa. We frequently see patients from many communities:
Dallas, TX
Minden, LA
Lafayette, LA
Tyler, TX
Little Rock, AR
New Orleans, LA
Natchitoches, LA
Nacogdoches, TX
Jackson, LA
Lake Charles, LA
Marshall, TX
Alexandria, LA
Baton Rouge, LA
Take the first step today and request a consultation or call (318) 795-0801. Ask about our special programs for patients who travel, including our beautiful on-site guest suites. We can't wait to greet you!