The Wall Center for Plastic Surgery
8600 Fern Avenue
Shreveport, LA 71105
Phone: (318) 795-0801
Monday–Friday: 8 a.m.–5 p.m.

The Wall Center for Plastic Surgery
8600 Fern Avenue
Shreveport, LA 71105
Phone: (318) 213-1772
Monday–Friday: 7 a.m.–5 p.m.

Revision & Complex Facial Surgery
If you have already had facial cosmetic surgery and are considering revisionary surgery, it is important to understand that these types of surgeries are very different from primary, or first-time, cosmetic surgery. Whether you are unsatisfied with your previous surgery or you only need a tune-up, these surgeries are generally more complex to perform, take more time, and sometimes carry more risk of problems after surgery than first-time procedures do.
Another important thing to remember is that many surgeons do not have either the experience or desire to perform complex revisionary facial procedures such as repeat facelifts or secondary rhinoplasty surgeries. Here at The Wall Center, our board-certified plastic surgeons have dedicated a large part of our practice to exactly these types of procedures.
If your facial plastic surgery needs are complicated, or if you have previously had facial cosmetic surgery and you are committed to improving your appearance, request a consultation at The Wall Center, or call (318) 795-0801 to ask about an appointment.
Real Patient Showcase
While cosmetic procedures can work wonders, it is important to remember that before you choose Louisiana breast enhancement, you should carefully consider your motivations and expectations. Our surgeons will evaluate you during the consultation to ensure that you are a good candidate for the procedures that interest you.
Photo Gallery
Request Your Consultation
Why People Choose The Wall Center for Complex Facial Surgery
Dr. Simeon Wall Sr. is one of the most experienced revisionary facelift surgeons in the country, having performed these procedures throughout his 30-plus year career in aesthetic surgery. An important aspect of revisionary facelift surgery is the attention your surgeon places on avoiding problems. This begins with the familiarity he or she must have with various facelift, blepharoplasty, and browlift techniques used over the years in order to navigate a successful revision surgery. Simeon Sr. has "seen it all," as his thousands of happy patients can attest.
Although Dr. Simeon Wall Jr. is best known as one of the foremost authorities in revision breast and body contouring, a significant portion of Simeon Jr.'s practice is devoted to revisionary facial and nasal cosmetic surgery. For a look at Dr. Wall Jr.'s teaching schedule, click here.
Based on our record of success with complex and revision cases, The Wall Center surgeons have developed a reputation for these procedures in our community and across the country. Our surgeons have the highly specialized skills and training, as well as the innovative, thoughtful approach required for problematic cases. This is especially important for complex facial plastic surgery, where the quality of work is constantly on display for the world to see.
Revisionary surgeries require experience and specific expertise, but they also usually take longer to perform than first-time surgeries. The length and complexity of these procedures usually translates into significantly higher costs to perform than the initial procedure(s) did. Patients considering revision cosmetic surgeries of all types should be prepared for these higher costs and have a good understanding of the complexities of operating on their specific problems.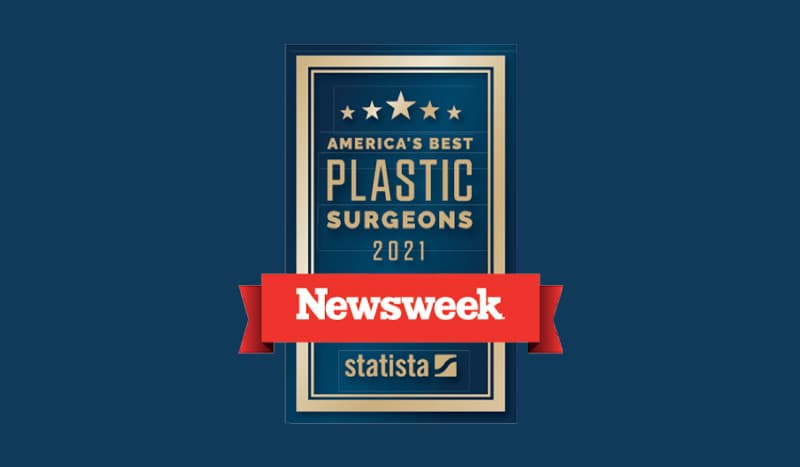 Your Best Choice
for Liposuction
Dr. Simeon Wall Jr. was named best plastic surgeon for liposuction in Louisiana in a 2021 Newsweek poll.
Who Can Benefit?
There are numerous issues that can be addressed by revision or complex facial surgery. The types of complex facial surgery include:
Revision facelift and browlift surgery
Revision eyelid surgery
Revision of facial liposuction
Revision rhinoplasty (nose reshaping)
Scar revision surgery
Facial trauma surgery
A revision facelift is often needed as a natural consequence of aging. Some patients age better than others, and their facelifts will hold up for longer periods of time. Other patients, such as smokers and massive weight loss patients tend to have accelerated aging and frequently need additional surgery sooner. The general rule of thumb in our facelift practice is that most patients don't need a full revision facelift for several years – 7 to 10 years or more. This assumes that our patients follow our directions to maintain their skin with prescription skin care, Fraxel® laser resurfacing, and periodic volume maintenance – either with injectables or fat. All of these modalities work to maintain results for as long as possible after facelift surgery, and to minimize signs of continued aging.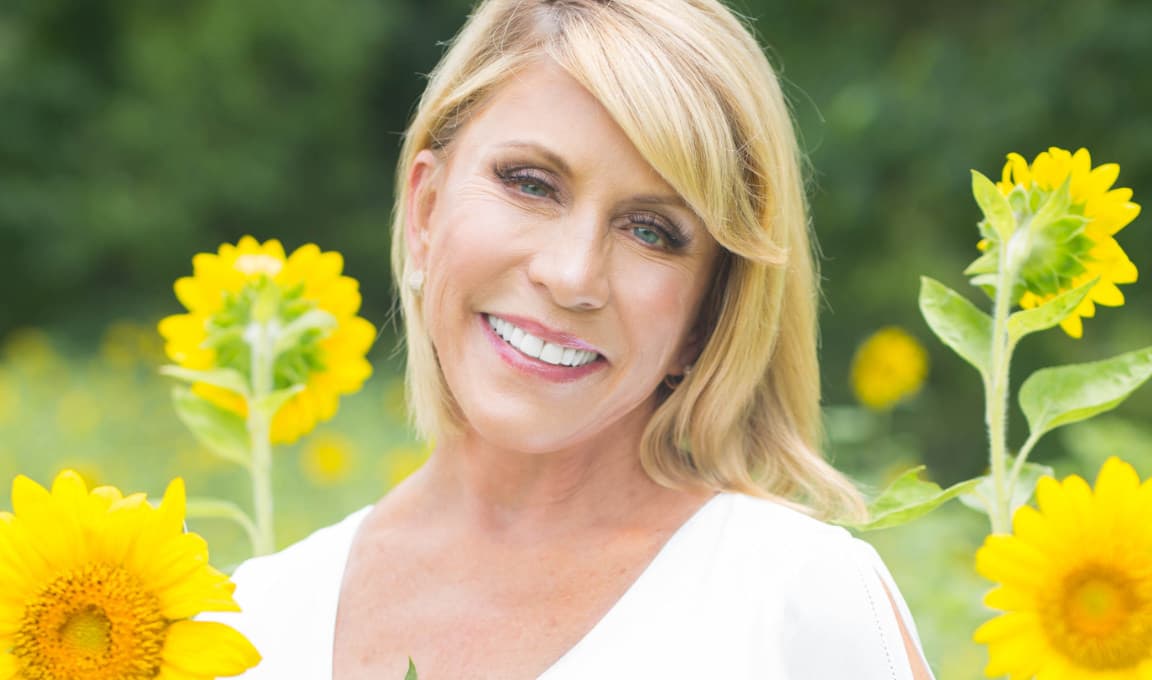 Fat Grafting — Natural fullness right where you want it
Using fat transferred from another part of your body, fat grafting can add lasting, natural-looking shape and volume.
Learn More
Other reasons for needing revision facelift surgery can be unsatisfactory results from prior facelift surgery. We see these patients frequently after having some variation of a 'quick & easy', or 'mini'-facelift, many times from unqualified physicians who are not board-certified plastic surgeons. Poor scarring after facelift is another reason we have patients referred to us for revision surgery.
Preparing for Revision or Complex Facial Surgery
During your consultation, one of our surgeons will assess your facial structure, areas of aging, facial volume, and skin qualities, in addition to discussing your personal cosmetic goals. This is the time when you will learn what can reasonably be expected from your complex or revision procedure. Our goal is a safe and satisfying outcome that lasts. To help reach that goal, we require that patients are nicotine-free for at least a month prior to the surgery and for at least 6 weeks after the surgery to ensure proper healing. We also strongly encourage our patients to be at the lowest healthy weight they will be able to maintain in the foreseeable future.
The Surgery
Every revision procedure is unique, with the patient's previous surgeries playing an important role in what can be accomplished. Revision and complex surgeries typically take longer, so a specific plan for how much can be accomplished in a single operation should be discussed in detail with your surgeon.
These surgeries are generally elective, meaning that any prospective patient should be in good health and free from significant active medical problems. The specific surgical procedures will vary for each patient, and it is important to understand that due to previous surgeries, there are limits to what a revision surgery will accomplish. These limitations are best discussed with your surgeon prior to surgery.
A full facelift at The Wall Center usually involves incisions just at the hairline, extending down to the front of the ear, extending up behind the ear only. Sometimes scars from previous surgeries restrict us from being able to use optimal scar locations, but the original scar can usually be improved. Our surgeons use the latest advances to ensure your skin will appear fresher and younger.
Results
Patients who come to us for revision surgery are understandably wary. Part of what is so gratifying for our surgeons is earning the trust of our patients through honest communication about the possibilities and limitations of plastic surgery. Extensive training and experience enables the surgeons at The Wall Center to correct unfortunate outcomes and provide the best possible results from revision surgery – often exceeding the patient's initial expectations.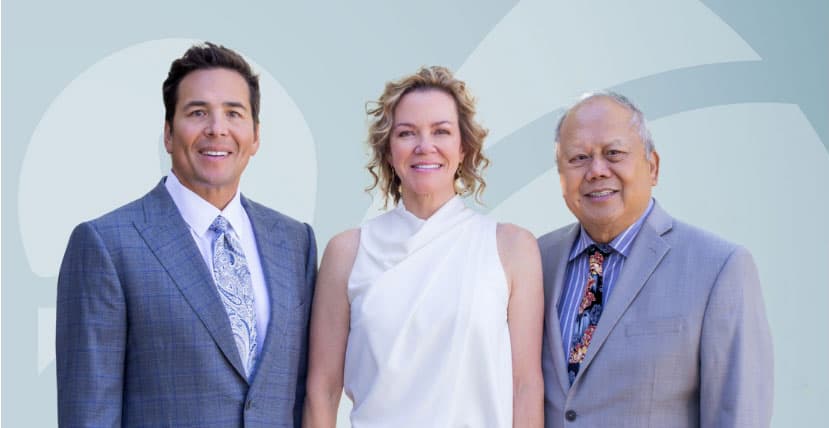 Meet Our Surgeons
Recognized worldwide for developing groundbreaking techniques that represent the standard of excellence in plastic surgery, our board-certified plastic surgeons earn rave reviews from patients and peers alike.
Request Your Consultation
Revision & Complex Facial Surgery FAQs
I'm not happy with my facelift results from another surgeon. How soon do I need to wait for a revision?
If you are not confident your surgeon can help you, we encourage you to come to The Wall Center for a consultation. We can help determine whether your concerns will likely resolve themselves or you will need a revision procedure. We usually recommend waiting a year before having revision surgery of the face, to ensure any swelling or tightness has resolved, but this timeline varies with individual factors.
---
I had a facelift and now my face looks tight and hollowed. Can you help?
Sometimes inexperienced surgeons remove too much fat during facelift surgery, leaving the patient looking older and gaunt instead of refreshed. Often, we correct these concerns by restoring volume in specific areas of the face with fat transfer or dermal filler injections.
---
I had eyelid surgery 10 years ago, and now my eyelids are sagging. Can I have the procedure again?
Yes. We typically use the same incision location that was used for the original procedure. It's important to realize that surgery does not stop the aging, process so you might now have additional concerns that weren't issues when you had your first procedure. It's common to combine eyelid surgery with a brow lift or facelift, or both.
---
How many revision rhinoplasty procedures is too many?
Ideally, any number of revision procedures is too many. This is why it's very important to choose your plastic surgeon carefully the first time. If it's too late for that, you can take comfort in knowing that we have extensive experience revising the results of other surgeons' work. Be very clear when explaining what it is that you don't like about your nose and what you want from surgery. It is helpful to have the doctor repeat this information back to you to confirm that your expectations are understood.

Step into the full-service Jade MediSpa and experience our modern skin rejuvenation treatments that can renew your spirit.
Learn More
We're Worth the Trip
Patients come from all across Ark-La-Tex and around the globe to receive world-class care at The Wall Center for Plastic Surgery and Jade MediSpa. We frequently see patients from many communities:
Dallas, TX
Minden, LA
Lafayette, LA
Tyler, TX
Little Rock, AR
New Orleans, LA
Natchitoches, LA
Nacogdoches, TX
Jackson, LA
Lake Charles, LA
Marshall, TX
Alexandria, LA
Baton Rouge, LA
Take the first step today and request a consultation or call (318) 795-0801. Ask about our special programs for patients who travel, including our beautiful on-site guest suites. We can't wait to greet you!