The Wall Center for Plastic Surgery
8600 Fern Avenue
Shreveport, LA 71105
Phone: (318) 795-0801
Monday–Friday: 8 a.m.–5 p.m.

The Wall Center for Plastic Surgery
8600 Fern Avenue
Shreveport, LA 71105
Phone: (318) 213-1772
Monday–Friday: 7 a.m.–5 p.m.

Jeuveau™
Wrinkles that develop around the eyes are often called "expression lines" because they're caused by the repetitive movement of facial muscles when we frown, squint, smile, or arch our eyebrows when surprised or angry. The appearance of these worry lines and crow's feet is one of the primary aesthetic concerns of women and men who want anti-wrinkle treatments such as BOTOX® Cosmetic at our Shreveport, LA, practice.
The introduction of Jeuveau now gives patients who come to Jade MediSpa at The Wall Center another treatment alternative to minimize these dynamic wrinkles. The Wall Center is among the first in the U.S. to offer Jeuveau, which was approved in February 2019 for use in the U.S.
Jeuveau Before-and-After Photos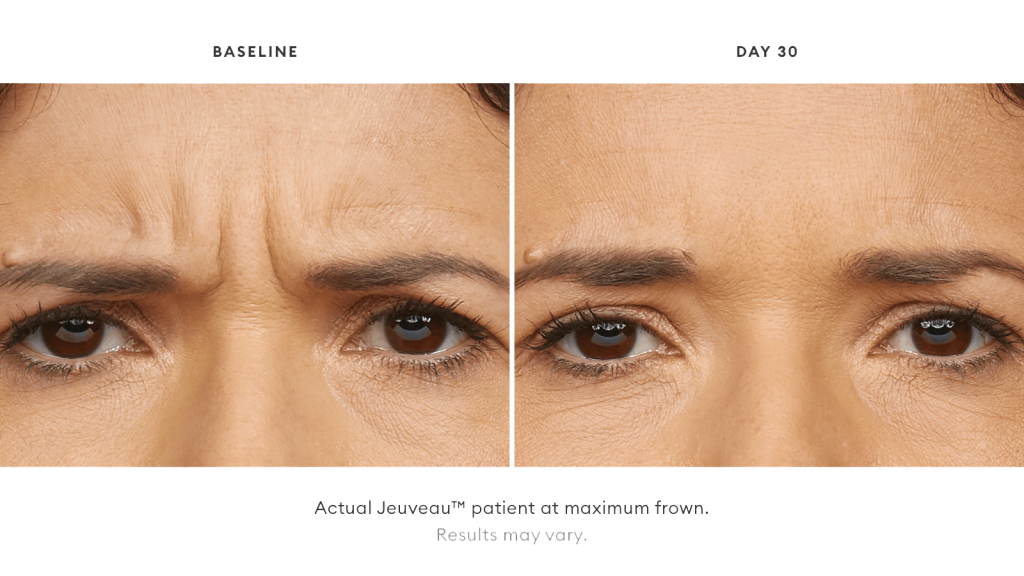 Who Needs It
Women and men bothered by vertical lines between the eyebrows are the best candidates for Jeuveau because it is approved by the FDA specifically to treat these wrinkles (called glabellar lines). Injections of neurotoxins such as Jeuveau can also help postpone the appearance of these lines by limiting the movement of the tiny muscles that lead to their development. Results of Jeuveau treatments are temporary, and patients need follow-up treatments to maintain the outcomes.
Preparing for Your Treatment
Our Jeuveau patients have a brief consultation with 1 of our aesthetic specialists, who reviews their skin health and cosmetic goals and determines if they can benefit from nonsurgical wrinkle reduction treatments. We can perform the injections during the same visit.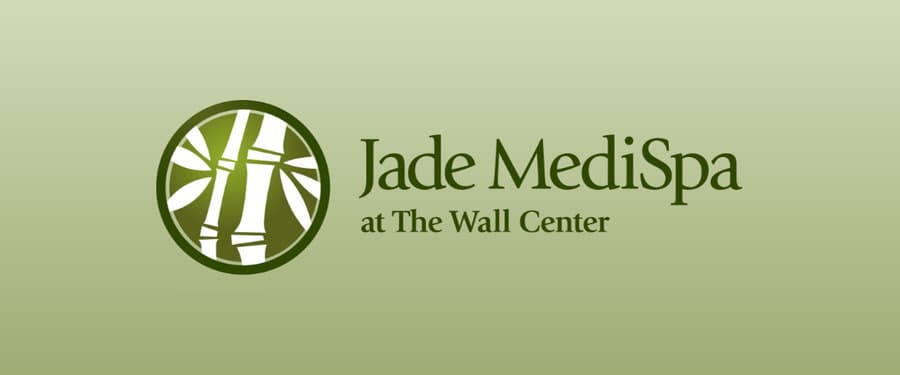 Meet the Team
The aesthetic specialists at Jade MediSpa share a passion for personalized patient care and creating beautiful results that exceed expectations.
Learn More
Jeuveau or Fillers?
Even though dermal fillers and Jeuveau are both injectable anti-wrinkle treatments, they actually complement each other. That's because they treat different types of wrinkles and lines. The dynamic wrinkles targeted by Jeuveau, BOTOX Cosmetic, and other neurotoxins are formed by repeated muscle movements. Static wrinkles, on the other hand, develop as our skin loses volume and becomes less elastic. Fillers restore volume in areas such as the nasolabial folds, under the eyes, and around the mouth. They can also augment thinning lips.
Having a Jeuveau Treatment
As with BOTOX, Jeuveau treatments are brief. Injectors at our med spa use pinpoint precision when using Jeuveau to minimize the worry lines that form between the eyes. Patients experience only minor discomfort during the injections, and there is no downtime or lasting discomfort following the treatments.
Results
Changes to your appearance won't be seen immediately after the Jeuveau injections. Clinical trials showed that Jeuveau treatment results are very similar to results achieved by BOTOX injections, which take about 2 to 3 days to appear. Every patient's experience is unique, however, and it can take up to 2 weeks to realize the final results. The more youthful, smoother look can last for several months before you'll need a follow-up treatment.
Jade MediSpa at The Wall Center
Request a Consultation
Our surgeons and staff look forward to helping you understand all of your wrinkle treatment options. Request a complimentary consultation or call our office at (318) 213-1772.
We're Worth the Trip
Patients come from all across Ark-La-Tex and around the globe to receive world-class care at The Wall Center for Plastic Surgery and Jade MediSpa. We frequently see patients from many communities:
Dallas, TX
Minden, LA
Lafayette, LA
Tyler, TX
Little Rock, AR
New Orleans, LA
Natchitoches, LA
Nacogdoches, TX
Jackson, LA
Lake Charles, LA
Marshall, TX
Alexandria, LA
Baton Rouge, LA
Take the first step today and request a consultation or call (318) 213-1772. Ask about our special programs for patients who travel, including our beautiful on-site guest suites. We can't wait to greet you!