The Wall Center for Plastic Surgery
8600 Fern Avenue
Shreveport, LA 71105
Phone: (318) 795-0801
Monday–Friday: 8 a.m.–5 p.m.

The Wall Center for Plastic Surgery
8600 Fern Avenue
Shreveport, LA 71105
Phone: (318) 213-1772
Monday–Friday: 7 a.m.–5 p.m.

Buttock Augmentation & Buttock Shaping With SAFELipo BBL™
The Wall Center's innovative buttock augmentation and shaping techniques revolutionized these procedures by emphasizing results that appear muscular, shapely, and more athletic. Using SAFELipo and the groundbreaking expansion vibration lipofilling (EVL) technique, both developed by Dr. Simeon Wall Jr., our board-certified plastic surgeons offer superior safety and outcomes compared to the traditional Brazilian butt lift at our Shreveport, LA, practice.
What Is Safe Subcutaneous Buttock Augmentation (SSBA)?
Women considering buttock augmentation at The Wall Center say they want shape rather than simply volume. Unlike Brazilian butt lift procedures, SSBA sculpts the lower back, the hips, the back of the upper thighs, along with the buttocks. SSBA is a sophisticated technique that utilizes SAFELipo and EVL to transform the buttocks and surrounding areas, producing results that look muscular, fit, and toned.
An Innovator Honored by Peers
A research paper co-authored by Dr. Simeon Wall Jr. about Expansion Vibration Lipofilling (EVL) was recognized as "Best United States Paper" for 2018 by Plastic and Reconstructive Surgery Journal, the world's largest and most prestigious plastic surgery journal.
Learn More
SAFELipo & EVL
Our surgeons create remarkably smooth and eye-catching results using safe and sophisticated techniques that go well beyond simply transferring fat. EVL (expansion vibration lipofilling) is an integral part of the procedure that reduces the risk of contour irregularities—such as divots or wavy skin—to virtually zero.
The SAFELipo Process
Separation—Using power-assisted liposuction (PAL), surgeons insert vibrating cannulas through small incisions and break the targeted fat globules from each other and adjacent tissue with minimal trauma. This reduces bleeding and bruising and, because the PAL technique uses no heat, there is no risk of burns.
Aspiration—This simply means extracting fat from the treatment area, a step that's common to all liposuction techniques. What sets SAFELipo apart is that our surgeons use smaller, thinner cannulas to suction the fat, another way to reduce post-op bruising.
Fat equalization—Our specialized technique leaves in place a thin, smooth blanket of fat over the area. This creates a smooth buffer between the skin and outer muscle layer (called fascia), preventing the skin from attaching to the muscle and causing contour deformities.
What Is EVL?
EVL is an extension of the SAFELipo process, both for buttock shaping and augmentation procedures and other operations involving significant fat transfer. Our surgeons can double or even quadruple the amount of grafted fat using EVL because it produces a higher percentage of viable fat cells.
Our surgeons use a vibrating, exploded tip cannula for EVL, creating space at the moment the fat is placed. This enables them to transfer greater volumes of fat with more precision than is possible using a syringe. One of the challenges of fat grafting to the buttocks is that certain areas can be difficult to fill with previous techniques. The exploded tip cannula—which is about twice the size of a typical cannula—solves that problem.
The EVL technique is rapidly being adopted as the standard for large-volume fat grafting procedures and enhances the safety of buttock shaping and augmentation.
Can You Combine Buttock Shaping With Other Procedures?
Even though many plastic surgeons use liposuction to target specific areas without addressing the body's overall contours, surgeons at The Wall Center take a more comprehensive approach to body contouring. That includes buttock shaping and augmentation, which can also involve using SAFELipo on the lower back, thighs, and flanks. That's because the shape and definition of the buttocks are seen in relation to those areas.
Our buttock augmentation patients also want smaller waists and hips, reduced saddlebags in some cases, along with the more athletic and muscular-looking buttocks. The results are amazing, and this approach is why patients who research Brazilian butt lift surgery travel from Arkansas, Texas, and throughout Louisiana to our practice for their operations.
How Do You Prepare for Buttock Shaping and Augmentation?
Preparing for any elective cosmetic surgery begins with having a candid conversation with your surgeon about your lifestyle and desired results. Your surgeon performs a physical examination, reviews your medical history, and discusses your options during the consultation. Even though our surgeons perform buttock shaping and augmentation as an outpatient procedure, many of our patients prefer to stay in our luxurious guest suites for as long as they like before or after surgery. Whether our patients are from the immediate area or traveling from afar, staying in our guest suites adds an enhanced sense of security and comfort that our patients appreciate and enjoy.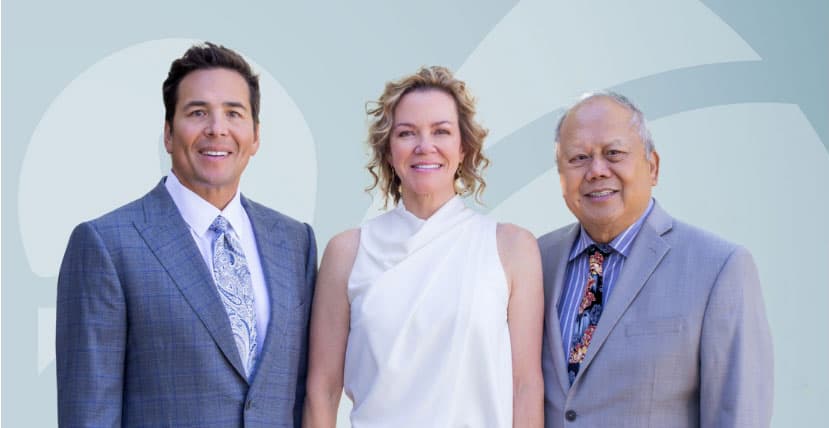 Meet Our Surgeons
Recognized worldwide for developing groundbreaking techniques that represent the standard of excellence in plastic surgery, our board-certified plastic surgeons earn rave reviews from patients and peers alike.
Request Your Consultation
When Will You See Results?
You'll notice the initial results from buttock shaping and augmentation almost immediately, although swelling and bruising will distort the appearance of the area for a couple of weeks. It's important to closely follow your surgeon's post-op instructions to ensure your recovery is as comfortable as possible and that the healing process occurs without complications. Most patients can return to work after about 2 weeks, but we recommend using a pillow or cushion to reduce pressure on your buttocks.
Even though the SAFELipo and expansion vibration lipofilling techniques maximize the amount of viable fat used during the procedure, a small percentage of the fat won't survive. It will be absorbed by the body and ultimately expelled as waste. Once that occurs, you'll see the final results of the procedure.
The Wall Center for Plastic Surgery
Get Started With a Consultation
Our plastic surgeons at The Wall Center for Plastic Surgery specialize in all body contouring procedures, including buttock augmentation, and women travel from Lafayette and throughout Louisiana and outside the state to have their procedures performed here. You can request a consultation using the online form or call us at (318) 795-0801 to schedule an appointment.

Step into the full-service Jade MediSpa and experience our modern skin rejuvenation treatments that can renew your spirit.
Learn More
We're Worth the Trip
Patients come from all across Ark-La-Tex and around the globe to receive world-class care at The Wall Center for Plastic Surgery and Jade MediSpa. We frequently see patients from many communities:
Dallas, TX
Minden, LA
Lafayette, LA
Tyler, TX
Little Rock, AR
New Orleans, LA
Natchitoches, LA
Nacogdoches, TX
Jackson, LA
Lake Charles, LA
Marshall, TX
Alexandria, LA
Baton Rouge, LA
Take the first step today and request a consultation or call (318) 795-0801. Ask about our special programs for patients who travel, including our beautiful on-site guest suites. We can't wait to greet you!