The Wall Center for Plastic Surgery
8600 Fern Avenue
Shreveport, LA 71105
Phone: (318) 795-0801
Monday–Friday: 8 a.m.–5 p.m.

The Wall Center for Plastic Surgery
8600 Fern Avenue
Shreveport, LA 71105
Phone: (318) 213-1772
Monday–Friday: 7 a.m.–5 p.m.

Revision & Complex Surgery
Few plastic surgeons possess the advanced surgical skills required to perform the specialized techniques used during revision and complex plastic surgery procedures. At The Wall Center, our surgeons have performed thousands of these operations, including tummy tuck revision, liposuction revision, and revision breast surgery. Patients who experience complications or other issues after undergoing cosmetic surgery performed elsewhere travel to Shreveport, LA, because of our surgeons' expertise.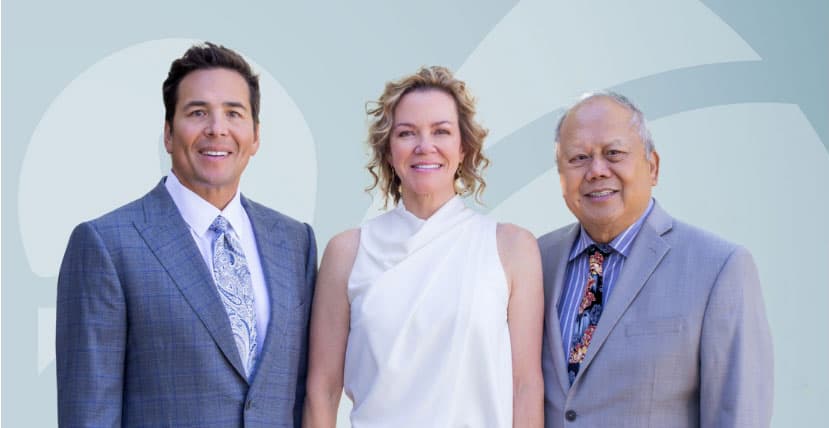 Meet Our Surgeons
Recognized worldwide for developing groundbreaking techniques that represent the standard of excellence in plastic surgery, our board-certified plastic surgeons earn rave reviews from patients and peers alike.
Request Your Consultation
Why Choose The Wall Center for Revision & Complex Surgery
Patients considering revision and complex surgery at The Wall Center have a wide range of reasons for wanting the procedures. What these procedures have in common is that they pose unique challenges that were typically not present when another surgeon performed the initial surgery. These challenges may include:
The presence of internal scar tissue
A compromised blood supply
Previous incisions
Complications that arose following the primary surgery
Addressing these issues will typically require not just more expertise and experience on the part of the surgeons, but more time in surgery, and more detailed and intensive preoperative and postoperative care. Dr. Simeon Wall, Jr., Dr. Holly Casey Wall, and Dr. Simeon Wall, Sr. devote much of their practice to these demanding cases.
They often engage each other in crafting unique solutions to the issues presented in complex revision procedures, using their combined experience to create a surgical plan that few other plastic surgeons can match. That's why our surgeons receive so many revisionary case referrals from other plastic surgeons worldwide.
Revision & Complex Surgery
Patients who experience unsatisfactory results or complications following cosmetic surgery performed at other practices turn to The Wall Center for solutions. Our surgeons specialize in complex and revision cosmetic surgery to improve the outcomes of breast surgery, body contouring procedures, and facial plastic surgery.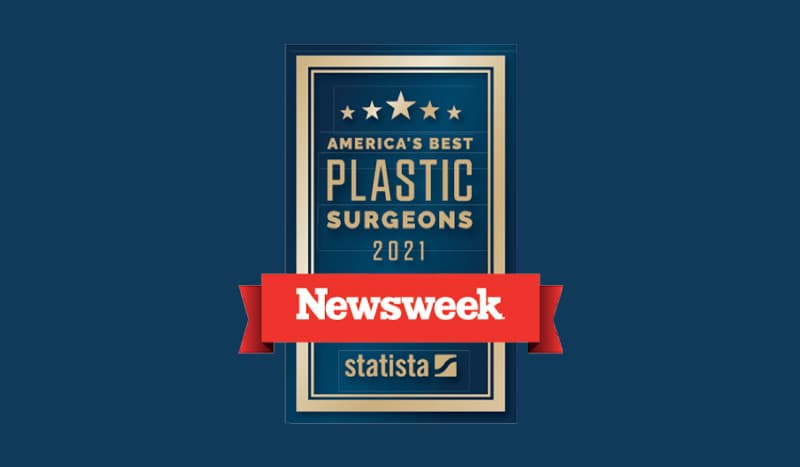 Your Best Choice
for Liposuction
Dr. Simeon Wall Jr. was named best plastic surgeon for liposuction in Louisiana in a 2021 Newsweek poll.
Revision & Complex Surgery FAQs
Do revision surgery cases cost the same as primary plastic surgery procedures?
Because revision surgery is more complex and takes longer, these procedures usually cost significantly more to perform than the initial procedures. It's important that patients considering any revision cosmetic surgery be prepared for these higher costs. Our surgeons clearly explain the details of each procedure and the associated fees and costs. Because we want to provide access to as many patients as we can, The Wall Center offers financing options using reputable companies who specialize in payment plans for health care.
---
Does it take longer to recover after revision surgery?
Not necessarily. Even though revision surgeries are more complex than the initial procedures, our surgeons use rapid‐recovery techniques that may actually shorten the downtime involved. We also use SAFELipo® for revision liposuction procedures. This technique, unlike many other types of liposuction, does not generate heat. Heat can damage skin, blood vessels, and nerves. SAFELipo® results in minimal bruising and less recovery time in most cases.
---
How do I know if revision surgery can help?
Patients considering revision surgery need to schedule a consultation to learn if they can benefit from a corrective procedure. Our surgeons provide an honest assessment and explain the realistic limitations of what revision surgery can accomplish. In some cases, even surgeons with the expertise needed to perform successful revision procedures may not be able to produce ideal results. If our surgeons don't believe they can provide a significant benefit, they will decline to offer surgery.
---
I've been referred to The Wall Center but live in another state. How can I have a consultation?
We see many patients who travel not only from other states, but other countries, after being referred to our practice for revision surgery. Select patients can use our virtual consultation feature to discuss revision surgery with one of our surgeons. We offer these consultations based on where a patient lives and what their needs are. We ask that patients considering revision surgery send photographs, video, or both to help us evaluate the potential of performing surgery.
We're Worth the Trip
Patients come from all across Ark-La-Tex and around the globe to receive world-class care at The Wall Center for Plastic Surgery and Jade MediSpa. We frequently see patients from many communities:
Dallas, TX
Minden, LA
Lafayette, LA
Tyler, TX
Little Rock, AR
New Orleans, LA
Natchitoches, LA
Nacogdoches, TX
Jackson, LA
Lake Charles, LA
Marshall, TX
Alexandria, LA
Baton Rouge, LA
Take the first step today and request a consultation or call (318) 795-0801. Ask about our special programs for patients who travel, including our beautiful on-site guest suites. We can't wait to greet you!