The Wall Center for Plastic Surgery
8600 Fern Avenue
Shreveport, LA 71105
Phone: (318) 795-0801
Monday–Friday: 8 a.m.–5 p.m.

The Wall Center for Plastic Surgery
8600 Fern Avenue
Shreveport, LA 71105
Phone: (318) 213-1772
Monday–Friday: 7 a.m.–6 p.m.

Rhinoplasty
While lips can be covered with lipstick, and eyes with sunglasses, the nose is a feature for which there is no mask. Providing balance, character and proportion to the face, each nose is different and offers a unique look. Those who feel their nose is too crooked, large or disproportionate often feel that a rhinoplasty in Louisiana from the plastic surgeons at The Wall Center will enhance their appearance and self-confidence. Nose surgery also can help to improve breathing and reduce snoring.
At The Wall Center for Plastic Surgery, we offer a full range of facial plastic surgery in Shreveport, Louisiana, including rhinoplasty and other rejuvenation options such as face lifts and eyelid surgery. To learn more about this procedure, request a consultation online or call our office at (318) 795-0801.
Who Needs It
Unlike many cosmetic procedures, a rhinoplasty transcends gender and age. Often the procedure can correct a nose that is crooked, has a wide or narrow bridge, or a prominent tip at the end. Most doctors prefer to operate on patients ages 15 and older, as the nose is fully developed by then.
Preparing for Rhinoplasty in Louisiana
Prior to surgery, you and your surgeon will discuss in-depth the results you want to achieve through a nose surgery procedure. By understanding your goals, your plastic surgeon will be able to give you a better indication of what results you can expect. Also during the consultation, you can plan your surgery and preview your results with the help of our VECTRA® 3-D imaging system. The VECTRA software creates a 3-D rendering of your face, allowing you to choose different surgical options and ensuring you and your surgeon have the same goals and expectations for your surgery.
The Surgery
During rhinoplasty, the skin is separated from the bone and cartilage, and the nose is reshaped to achieve the desired look. The skin is then stitched back together. Depending on the intensity of the procedure, a rhinoplasty is done under general or local anesthesia. After surgery, a brace is placed over the nose to let it heal into its new shape.
See Your Procedure in 3-D
The Wall Center is one of the only practices in Louisiana to offer breast augmentation patients the opportunity to plan and preview their results with the VECTRA® 3-D imaging system. VECTRA's lifelike renderings allow us to select the implants and surgical options that will produce your ideal breasts.
Learn More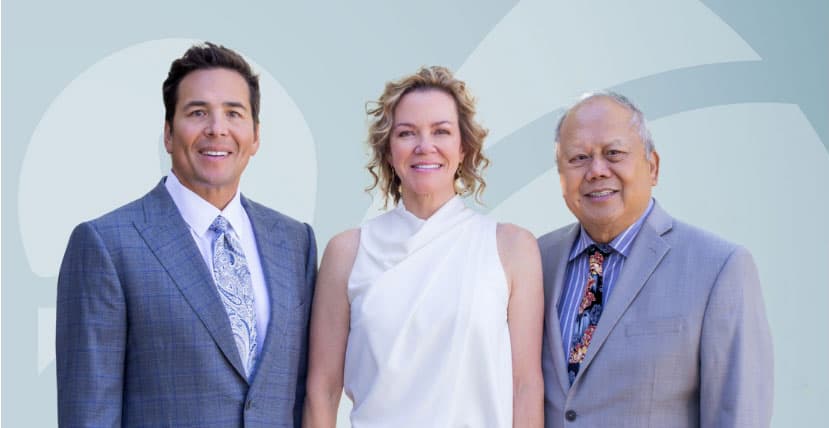 Meet Our Surgeons
Recognized worldwide for developing groundbreaking techniques that represent the standard of excellence in plastic surgery, our board-certified plastic surgeons earn rave reviews from patients and peers alike.
Request Your Consultation
Results
It will take about a week after surgery before you will feel comfortable enough to go out in public. Initially, swelling can be substantial, but our surgeons can prescribe medication to help ease any pain you may experience. Usually after two months, most of the swelling will be gone, and the long term results will be more apparent.
Real Patient Showcase
While cosmetic procedures can work wonders, it is important to remember that before you choose Louisiana breast enhancement, you should carefully consider your motivations and expectations. Our surgeons will evaluate you during the consultation to ensure that you are a good candidate for the procedures that interest you.
Photo Gallery
Request Your Consultation
Request a Consultation
Request a consultation at The Wall Center or call our office at (318) 795-0801 to schedule your appointment. In addition to facial plastic surgery for Shreveport residents, we also offer a complete line of non-surgical skin care treatments through Jade MediSpa. Arkansas, Louisiana, and Texas residents trust our practice to help achieve their cosmetic surgery goals.

Step into the full-service Jade MediSpa and experience our modern skin rejuvenation treatments that can renew your spirit.
Learn More
We're Worth the Trip
Patients come from all across Ark-La-Tex and around the globe to receive world-class care at The Wall Center for Plastic Surgery and Jade MediSpa. We frequently see patients from many communities:
Dallas
Texarkana
Minden
Lafayette
Tyler
Little Rock
Monroe
New Orleans
Longview
Natchitoches
Nacogdoches
Jackson
Lake Charles
Marshall
Alexandria
Baton Rouge
Take the first step today and request a consultation or call (318) 795-0801. Ask about our special programs for patients who travel, including our beautiful on-site guest suites. We can't wait to greet you!