The Wall Center for Plastic Surgery
8600 Fern Avenue
Shreveport, LA 71105
Phone: (318) 795-0801
Monday–Friday: 8 a.m.–5 p.m.

The Wall Center for Plastic Surgery
8600 Fern Avenue
Shreveport, LA 71105
Phone: (318) 213-1772
Monday–Friday: 7 a.m.–5 p.m.

Dermal Fillers
In recent years, our patients have seen a growing number of injectable treatments to help improve the appearance of wrinkles and enhance the lips without the need for a surgical procedure. In Louisiana, injectable fillers like TEOSYAL RHA®, Restylane®, and JUVÉDERM® are helping women and men look their very best.
No one wants wrinkles, and injectables can be an excellent choice for filling facial lines. In addition, fat transfer is often used to create a full lip appearance. Over time, our facial skin and lips produce fewer collagen cells, causing them to become drier and lines to set in. Wrinkle reduction and lip augmentation are two ways to turn back the clock on the look of your face.
To learn more about injectables, request a complimentary consultation at Jade MediSpa or call our office at (318) 213-1772. Conveniently located in Shreveport, we serve patients from Louisiana, Arkansas, and Texas, and offer a complete array of skin care treatments and plastic surgery procedures.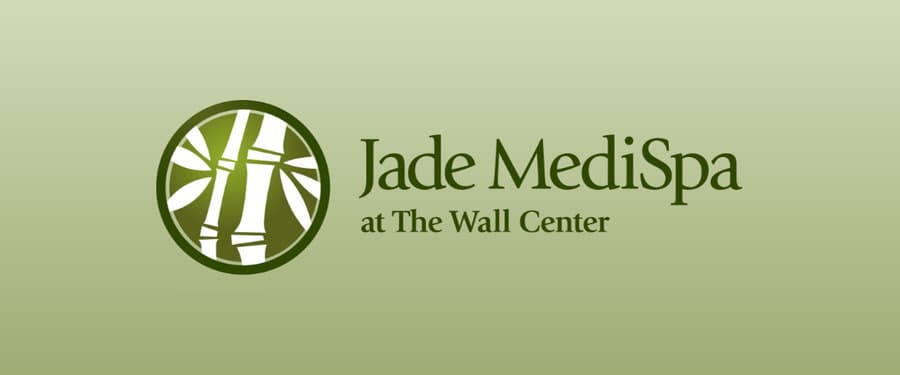 Meet the Team
The aesthetic specialists at Jade MediSpa share a passion for personalized patient care and creating beautiful results that exceed expectations.
Learn More
Who Needs It
Almost all men and women from their 20s to their 70s can benefit from wrinkle reduction, and practically all women are candidates for lip augmentation. Injectables can restore a fuller, more youthful look to the face.
Preparation
In getting ready for an injectable treatment, it is important to know all of your options and to discuss these options with your physician. After evaluating facial wrinkles, our surgeons can recommend a treatment for you. That may include injections of neurotoxins such as BOTOX® Cosmetic or Jeuveau™. Women who are interested in lip augmentation have the option of enlarging their lips through implants or by using fat grafts that plump up the lips for months at a time.
Your Options

We are delighted to be one of the first clinics in Louisiana to offer the TEOSYAL RHA line of injectable fillers specifically designed for the face in motion. RHA (for resilient hyaluronic acid) gives the skin moisture, volume, and structure without getting in the way of the face's natural movements and expressions. It is also undetectable when the face is at rest. With specific products for smoothing away lines and wrinkles, adding volume to cheeks and facial contours, and reshaping the lips, the RHA line is a favorite for facial rejuvenation and enhancement.

RADIESSE effectively corrects deep creases and folds around the nose and mouth, such as nasolabial folds and marionette lines. It is made up of tiny microspheres suspended in a gel-like solution. Initially, it works like most cosmetic fillers, correcting wrinkles and filling out the skin. After about 3 months, the microspheres may stimulate collagen production for up to 2 years, although experiences vary. RADIESSE does not require an allergy test because it is made up of calcium hydroxylapatite, a substance naturally found in the body.
Visit RADIESSE.com.
BELOTERO BALANCE is a hyaluronic acid filler from the makers of a that offers soft, even correction of lines and wrinkles. BELOTERO is designed to integrate with your skin and your unique facial contours, allowing for a truly individualized treatment. Unlike many of the other hyaluronic acid fillers we have experience with, BELOTERO is highly versatile, with qualities that allow it to adapt within the skin in the treatment area. It is substantial enough for deeper treatment areas, such as the nasolabial folds, yet soft enough for more superficial treatments, such as tiny vertical lip lines. Another nice feature of BELOTERO is that when treating the tear-trough and lower eyelid area, it does not leave a bluish hue under the eyes, unlike most other hyaluronic acid fillers. We have also seen less swelling when used under the eyes than some other fillers. Treatment takes less than 30 minutes. Results are immediate and should last 6 months or more, although this time frame varies between patients and areas injected.
Visit Belotero.com.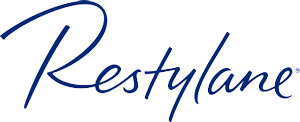 Restylane, Restylane Silk, and Perlane are injectables that fill in lines and wrinkles and augment the lips. Their results can last up to a year. Restylane and Perlane are similar, but Perlane contains more hyaluronic acid, so it is better suited for filling in larger creases and folds. Restylane effectively fills small wrinkles and can be used as a touch-up treatment after Perlane injections. Restylane Silk is the only hyaluronic acid filler that is approved by the FDA specifically for lip enhancement. It has smaller gel particles, which makes it perfect for injection in this delicate area. The procedure usually takes about 30 minutes to 1 hour, during which time a sequence of injections fills in the area being treated. A topical anesthetic is usually all that is needed to ease discomfort during the procedure. Results are immediate.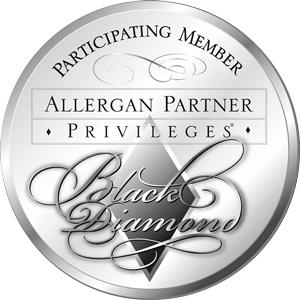 A hyaluronic acid filler from the maker of BOTOX® Cosmetic, JUVÉDERM rehydrates the skin and is ideal for filling in lines that occur on the lower portion of the face, such as nasolabial folds (the lines that run from the sides of the nose to the corners of the mouth) or marionette lines (running from the corners of the mouth down toward the chin). the procedure takes less than a half hour to perform in most cases and results are immediately apparent.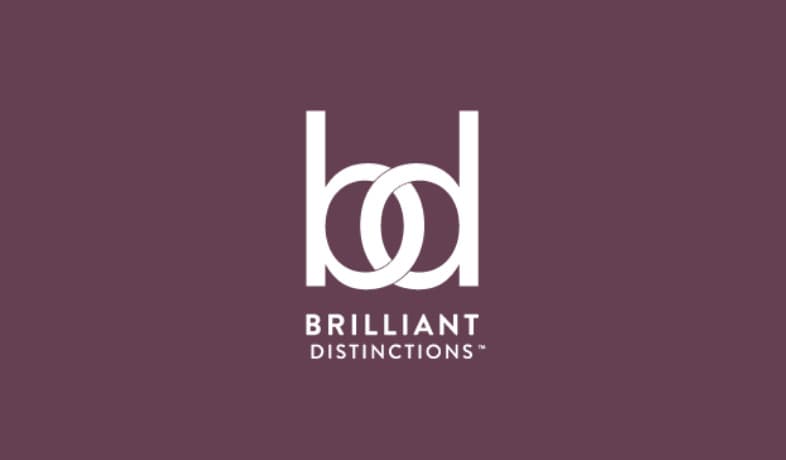 Get Pretty for Less With Brilliant Distinctions®
The Brilliant Distinctions program from Allergan is an easy, free way to earn discounts on future BOTOX®, JUVÉDERM®, SkinMedica™ and LATISSE® purchases. Sign up online and start earning big discounts when you get treatments, buy products, or shop the Brilliant Distinctions Mall!
Learn More

Made from polylactic acid, Sculptra is an injectable filler that effectively treats facial wrinkles and lipoatrophy (the loss of facial fat commonly seen in patients with HIV). When injected beneath the skin, Sculptra stimulates collagen production, gradually filling in thinning facial features. Sculptra treatments require patience as they can take as long as 1 hour. Also, most patients do not see a noticeable improvement until around 6 weeks. Finally, at least 3 to 6 treatments – each spaced 2 to 3 weeks apart – are recommended for optimal volume enhancement. The advantage of using Sculptra is that while the results are temporary, they may last up to 2 years depending on individual factors.
Jade MediSpa at The Wall Center
Other Lip Augmentation Procedures
Instead of sculpting and augmenting lips with dermal fillers, we can also use fat grafts or Perma Facial Implants™ to enhance the appearance of the lips.
A fat graft fills out your lips with a small portion of fat that is removed from another place on your body, such as your hip. Generally, the results last about as long as a collagen injection, but since the fat comes from your own body, it is less likely to be rejected. After a few injections, the fat may stay in the lips indefinitely, ending your need for future injections. After treatment, lips will usually be swollen for about a week before shrinking to the desired size.
We also augment lips, as well as other areas of the face, with the Perma Facial Implant. This implant is made of soft, solid silicone that cannot rupture or deflate, and may be removed at any time. It is a long-lasting, yet reversible, alternative to filler injections, which must be repeated periodically.
Request a Consultation
We look forward to helping you understand all of your wrinkle treatment and lip augmentation options. Request a complimentary consultation or call our office at (318) 213-1772. Arkansas, Louisiana, Mississippi, and Texas residents trust our practice to help achieve their cosmetic surgery goals.
We're Worth the Trip
Patients come from all across Ark-La-Tex and around the globe to receive world-class care at The Wall Center for Plastic Surgery and Jade MediSpa. We frequently see patients from many communities:
Dallas, TX
Minden, LA
Lafayette, LA
Tyler, TX
Little Rock, AR
New Orleans, LA
Natchitoches, LA
Nacogdoches, TX
Jackson, LA
Lake Charles, LA
Marshall, TX
Alexandria, LA
Baton Rouge, LA
Take the first step today and request a consultation or call (318) 213-1772. Ask about our special programs for patients who travel, including our beautiful on-site guest suites. We can't wait to greet you!