The Wall Center for Plastic Surgery
8600 Fern Avenue
Shreveport, LA 71105
Phone: (318) 795-0801
Monday–Friday: 8 a.m.–5 p.m.

The Wall Center for Plastic Surgery
8600 Fern Avenue
Shreveport, LA 71105
Phone: (318) 213-1772
Monday–Friday: 7 a.m.–5 p.m.

Mommy Makeover
You value the experience of motherhood: the excitement of pregnancy, bonding with your children, seeing your family grow. What you just might miss, though: your pre-baby body. You remember your slimmer stomach, thinner thighs, and contoured waistline all too well. If your goal is a more sculpted and youthful silhouette, our skilled, board-certified plastic surgeons can help you get there with a Mommy Makeover at our Shreveport, Louisiana, practice.
Tummy Tuck

Before & After Photos
WARNING:
This feature contains nudity. Please click OK to confirm you are at least 18 years of age and are not offended by such material.
OK
Photo Gallery
Tummy Tuck Before & After Photos
Keep in mind that each patient is unique and your results may vary.
What Is a Mommy Makeover?
The physical demands of pregnancy take a toll on multiple areas of your body. Excess, wrinkled abdominal skin that hangs over your waist, a belly pooch caused by diastasis recti, and deflated, sagging breasts are the most common physical reminders of pregnancy and breastfeeding. Many women also find that they can't get rid of stubborn pockets of fat in other areas of the body, such as the thighs, buttocks, and lower back. Patients also express concerns about vaginal looseness and the appearance of skin conditions related to the hormonal changes of being pregnant.
"Every insecurity I had was addressed with my surgery. Dr. Holly was so wonderful in walking me through everything and answering all my questions. I now have the stomach I always wanted, and my breasts no longer embarrass me!"

Verified 5-Star review on RealPatientRatings
What's Included in a Mommy Makeover?
Because our surgeons customize each Mommy Makeover procedure based on the conversations they have with patients during their consultations, the nature of the surgery differs. However, some specific procedures are essential elements of a Mommy Makeover.
Abdominoplasty, or tummy tuck, is the foundation of a Mommy Makeover. During the procedure, your surgeon tightens abdominal muscles that separate during pregnancy and remove excess skin and fat from the abdomen and flanks. Some women may be good candidates for a mini tummy tuck, which is limited to removing excess skin and fat from below the belly button. It requires a smaller incision than is made for a full tummy tuck and is an option you can discuss during the consultation.
Some Mommy Makeover patients want to enhance the shape of their buttocks as part of the operation. Our surgeons combine SAFELipo with another innovative technique developed by Dr. Wall Jr., Expansion Vibration Lipofilling (EVL), which effectively increases the amount of fat that can be successfully transferred to the buttocks. It also has an impeccable safety record and produces smooth results that appear toned and athletic.
One of the reasons Mommy Makeover patients travel from throughout Louisiana, Texas, and Arkansas to our practice is because of the body contouring expertise of our plastic surgeons. That includes using the SAFELipo technique developed by Dr. Simeon Wall Jr. SAFELipo not only removes excess fat from trouble spots but does so with virtually zero risk of contour deformities that can result after a traditional liposuction procedure. SAFELipo combined with a tummy tuck creates a shapelier, toned waistline.
Many of the women we see express a desire to regain the fuller breasts they had before having children. In some cases, breast implants alone can accomplish that goal. Usually, however, a breast lift is also needed to create the perkier appearance that patients also want. Inserting implants without a lift can actually make breasts sag even more.
Complementary procedures occasionally included as part of a Mommy Makeover operation include labiaplasty or nonsurgical treatments such as ThermiVa® for vaginal rejuvenation or BOTOX® Cosmetic and fillers to minimize wrinkles.
BMI Calculator
While body contouring surgery isn't about weight loss, it can be a great way to target certain "trouble spots" when you drop the extra pounds. Quickly calculate your body mass index (BMI) here.
Your Total Body Mass Index is
Underweight Below 18.5
Normal 18.5–24.9
Overweight 25.0–29.9
Obese 30.0 & Above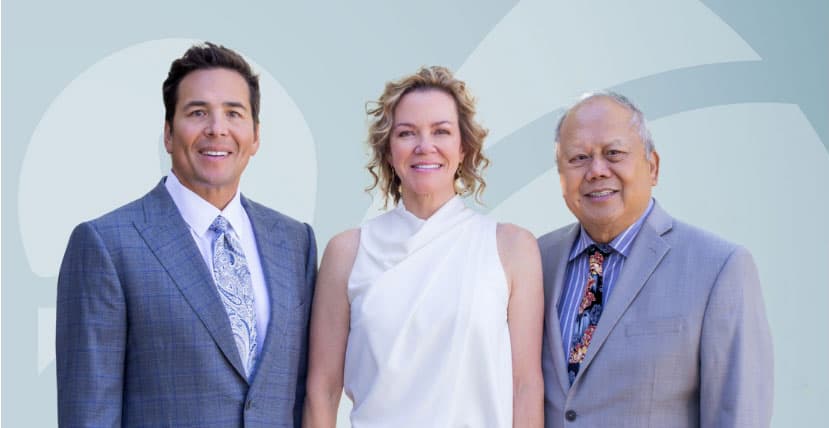 Meet Our Surgeons
Recognized worldwide for developing groundbreaking techniques that represent the standard of excellence in plastic surgery, our board-certified plastic surgeons earn rave reviews from patients and peers alike.
Request Your Consultation
Is it Safe to Combine Procedures?
Combining 2 or more procedures in a single operation is attractive to patients because it can save both time and money. It also means you only have to plan for a single recovery, which is especially important to Mommy Makeover patients with young children.
Our surgeons have always made patient safety the priority and that includes women who are considering Mommy Makeover procedures. If they believe the procedures can't be completed within a time frame that's considered safe, they'll discuss the option of scheduling separate operations.
What Is Recovery Like After a Mommy Makeover?
One of the benefits of a Mommy Makeover is that there is only a single recovery period. It's important to have a reliable support system established before the surgery, including childcare if needed and someone who can help around the house. A tummy tuck requires the most recovery time, and you should plan to be away from work or performing your normal daily activities for at least 2 weeks. Our surgeons provide detailed post-op instructions that will minimize discomfort and enhance the healing process.
Our plastic surgeons at The Wall Center for Plastic Surgery specialize in all body contouring procedures, including tummy tuck surgery and breast augmentation, and women travel from Lafayette and throughout Louisiana and outside the state to have their procedures performed here. You can request a consultation using the online form or call us at (318) 795-0801 to schedule an appointment.

Step into the full-service Jade MediSpa and experience our modern skin rejuvenation treatments that can renew your spirit.
Learn More
We're Worth the Trip
Patients come from all across Ark-La-Tex and around the globe to receive world-class care at The Wall Center for Plastic Surgery and Jade MediSpa. We frequently see patients from many communities:
Dallas, TX
Minden, LA
Lafayette, LA
Tyler, TX
Little Rock, AR
New Orleans, LA
Natchitoches, LA
Nacogdoches, TX
Jackson, LA
Lake Charles, LA
Marshall, TX
Alexandria, LA
Baton Rouge, LA
Take the first step today and request a consultation or call (318) 795-0801. Ask about our special programs for patients who travel, including our beautiful on-site guest suites. We can't wait to greet you!