The Wall Center for Plastic Surgery
8600 Fern Avenue
Shreveport, LA 71105
Phone: (318) 795-0801
Monday–Friday: 8 a.m.–5 p.m.

The Wall Center for Plastic Surgery
8600 Fern Avenue
Shreveport, LA 71105
Phone: (318) 213-1772
Monday–Friday: 7 a.m.–5 p.m.

Eyelid Surgery
They say that the eyes are the windows to the soul. But what if those windows are covered by outdated window treatments – sagging, puffy eyelids that make you look sleepy or sorrowful? Our Louisiana eyelid surgery patients are updating their look for a refreshed, energized, and younger appearance.
This cosmetic procedure, also known as blepharoplasty, is one of the most popular at our practice for several reasons. First of all, eyelid surgery only requires about a week of downtime, while other facial plastic surgery in Shreveport often requires several weeks of recovery. Also, the scars from eyelid surgery are virtually invisible once they heal.
Through subtle sculpting, blepharoplasty can have a dramatic effect on the youth and vitality of your facial appearance. To learn more about this procedure, request a consultation at The Wall Center for Plastic Surgery or call our office at (318) 795-0801. Conveniently located in Shreveport, we serve patients from Louisiana, Arkansas, and Texas, and offer a complete array of cosmetic surgery and skin care treatments through Jade MediSpa.
Who Needs It
The best candidate for eyelid surgery is someone with upper eyelid sagging and/or bags and puffiness on their lower lids. For optimal results, a candidate should have some skin elasticity. Generally, the surgery is most effective for those over the age of 35 whose upper eyelids have begun to sag and/or whose lower lids have become puffy. Talk to your surgeon about your concerns with both your upper and lower eyelid appearance. Eyelid surgery is often combined with other facial comsetic surgery options, including brow lift and facelift in Louisiana.
Preparing for Eyelid Surgery in Louisiana
When you decide to have blepharoplasty in Louisiana, your surgeon will help formulate a game plan designed specifically for you. You will need to decide if you want surgery on your upper lids, lower lids or both. In some cases, fat will need to be removed, and in other cases, skin will need to be tightened.
For your initial consultation, please bring your most recent eye exam results as well as any glasses or contacts you wear. Your vision will be tested along with your tear production. Your surgeon will also assess your overall health and tell you how to prepare for the procedure.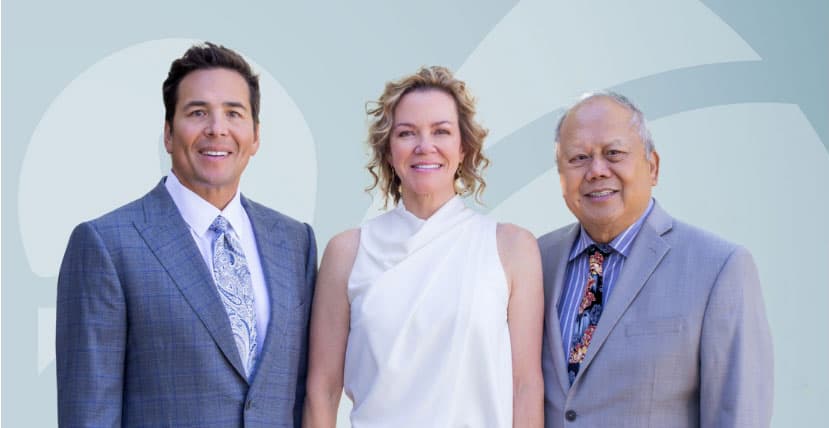 Meet Our Surgeons
Recognized worldwide for developing groundbreaking techniques that represent the standard of excellence in plastic surgery, our board-certified plastic surgeons earn rave reviews from patients and peers alike.
Request Your Consultation
The Surgery
At the Wall Center, your eyelid surgery will be performed in our Ambulatory Surgical Center. The procedure is typically performed under local anesthesia, unless you will be having another procedure at the same time. You will need to have someone drive you home afterwards.
Blepharoplasty is customized to each individual's needs. The skin in the upper lids may need to be tightened, or fat deposits around the upper and lower lids may need to be removed. If incisions are needed, they will be made along the natural crease lines of the eye, and the fat and skin will be removed. If fat is the only thing to be removed, an incision can be made inside the eyelid, leaving no visible scar. During the procedure, fat and muscle around the lid are separated, and the fat deposits are removed.
During the recovery period, you should keep your head elevated, and apply eye drops to keep the eyes moistened.
Results
Generally, recovery takes about 10 days, although you will see dramatic improvements within the first few days. Soon after your surgery you can start to enjoy a more awake, energized look. Most people are very pleased with their results, which can last for many years.
Real Patient Showcase
While cosmetic procedures can work wonders, it is important to remember that before you choose Louisiana breast enhancement, you should carefully consider your motivations and expectations. Our surgeons will evaluate you during the consultation to ensure that you are a good candidate for the procedures that interest you.
Photo Gallery
Request Your Consultation
Request a Consultation
Our surgeons and staff look forward to helping you understand all your facial plastic surgery options. Request a consultation at The Wall Center for Plastic Surgery or call our office at (318) 795-0801. Arkansas, Louisiana, and Texas residents trust our practice to help achieve their cosmetic surgery goals.

Step into the full-service Jade MediSpa and experience our modern skin rejuvenation treatments that can renew your spirit.
Learn More
We're Worth the Trip
Patients come from all across Ark-La-Tex and around the globe to receive world-class care at The Wall Center for Plastic Surgery and Jade MediSpa. We frequently see patients from many communities:
Dallas, TX
Minden, LA
Lafayette, LA
Tyler, TX
Little Rock, AR
New Orleans, LA
Natchitoches, LA
Nacogdoches, TX
Jackson, LA
Lake Charles, LA
Marshall, TX
Alexandria, LA
Baton Rouge, LA
Take the first step today and request a consultation or call (318) 795-0801. Ask about our special programs for patients who travel, including our beautiful on-site guest suites. We can't wait to greet you!