The Wall Center for Plastic Surgery
8600 Fern Avenue
Shreveport, LA 71105
Phone: (318) 795-0801
Monday–Friday: 8 a.m.–5 p.m.

The Wall Center for Plastic Surgery
8600 Fern Avenue
Shreveport, LA 71105
Phone: (318) 213-1772
Monday–Friday: 7 a.m.–5 p.m.

Dr. Meredith A. Kugar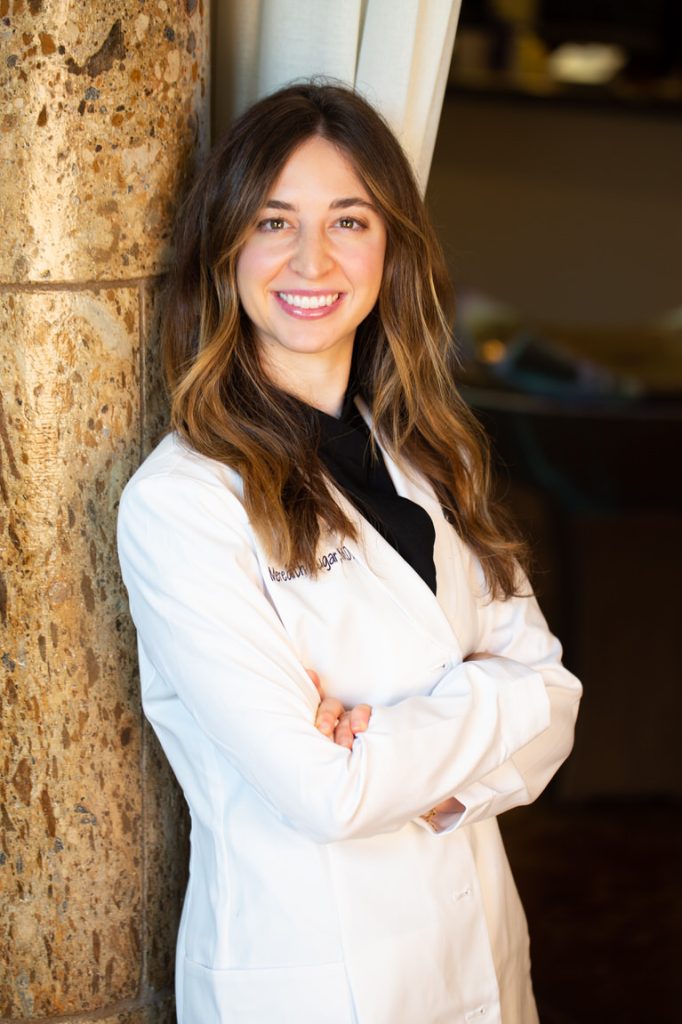 Dr. Meredith A. Kugar has established an impressive record of achievements in her early career. She can now add being selected as The Wall Center for Plastic Surgery's 2023-24 aesthetic plastic surgery fellow to this list. The Wall Center selected Dr. Kugar from an elite pool of applicants from the U.S. and around the world.
Dr. Kugar is a highly trained plastic surgeon who will complete a 1-year aesthetic course of study under the supervision of our board-certified plastic surgeons. She arrives at our Shreveport, Louisiana, practice after completing a 6-year plastic surgery residency at the University of North Carolina in Chapel Hill. Her dedication to improving plastic surgery techniques reflects the same commitment of the surgeons at The Wall Center to consistently pursue advances that will improve outcomes for our patients. Her interest in research has led Dr. Kugar to publish numerous papers on improving patient safety and surgical outcomes.
Her skill, empathy, and passion for teaching were recognized with multiple awards, including the Kaiser Permanente Excellence in Teaching Award and the Cefalo House Officer Award.
Dr. Kugar graduated from the University of Notre Dame, where her commitment to community service earned her the prestigious Kellogg Internship and the opportunity to support clinical outreach in Peru. She earned her medical degree from the Indiana University School of Medicine.
Dr. Kugar looks forward to the opportunity to hone her surgical skills under the mentorship of the world-class surgeons at The Wall Center through its fellowship program. Patients who choose to undergo surgery with Dr. Kugar also benefit from a discounted fee.
"I feel so fortunate to train with the Walls! They are some of the best aesthetic surgeons in the world and are nationally well-respected. They strive to provide the best long-term results possible for their patients and consistently deliver these results while providing exceptional patient care."

Dr. Meredith Kugar
Dr. Kugar (and her twin brother) were born and raised in Indianapolis, IN. Her plastic surgery career was inspired by her mom's career in pediatric dentistry as well as her love of creative pursuits including painting and drawing. At home, she enjoys working out (yoga, strength-training, running half-marathons), trying new restaurants, baking, and traveling with her boyfriend, Will.
If you'd like to meet with Dr. Kugar, please contact us using our online form, or call our office at (318) 795-0801 to schedule an appointment.
We're Worth the Trip
Patients come from all across Ark-La-Tex and around the globe to receive world-class care at The Wall Center for Plastic Surgery and Jade MediSpa. We frequently see patients from many communities:
Dallas, TX
Minden, LA
Lafayette, LA
Tyler, TX
Little Rock, AR
New Orleans, LA
Natchitoches, LA
Nacogdoches, TX
Jackson, LA
Lake Charles, LA
Marshall, TX
Alexandria, LA
Baton Rouge, LA
Take the first step today and request a consultation or call (318) 795-0801. Ask about our special programs for patients who travel, including our beautiful on-site guest suites. We can't wait to greet you!