The Wall Center for Plastic Surgery
8600 Fern Avenue
Shreveport, LA 71105
Phone: (318) 795-0801
Monday–Friday: 8 a.m.–5 p.m.

The Wall Center for Plastic Surgery
8600 Fern Avenue
Shreveport, LA 71105
Phone: (318) 213-1772
Monday–Friday: 7 a.m.–5 p.m.

Laser Hair Removal
Are you tired of being self-conscious about unwanted hair? Tired of constantly shaving, plucking, or using hair removal creams? You have an excellent alternative when you choose laser hair removal in Shreveport, Louisiana at Jade MediSpa. The Wall Center is a full service practice serving patients from throughout Louisiana, as well as Arkansas, Texas, and Mississippi.
After a series of treatments, our laser hair removal clients from Lafayette, Alexandria, and Monroe have soft, smooth skin. Laser hair removal can dramatically reduce the amount of unwanted hair almost anywhere on the body, including the:
Face
Arms
Underarms
Bikini line
To get started with your hair removal treatments, request a complimentary consultation at Jade MediSpa or call our office at (318) 213-1772. Conveniently located in Shreveport, Jade MediSpa offers a complete menu of cosmetic treatments to meet your skin care needs.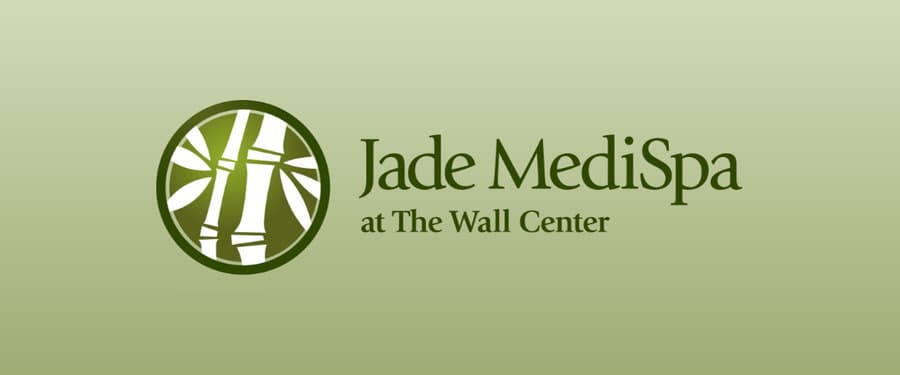 Meet the Team
The aesthetic specialists at Jade MediSpa share a passion for personalized patient care and creating beautiful results that exceed expectations.
Learn More
Your Treatment
The Jade MediSpa staff use the Syneron Comet™ laser for hair removal. This laser employs ELOS™ technology, which combines electrical energy and diode laser to enable highly efficient, safe, and long-lasting treatment of unwanted hair for all skin types and all body areas. To keep you comfortable during treatment, we also use a Zimmer Chiller to cool the surface of the skin, which helps to minimize the after effects of the treatment.
Laser hair removal is most effective for people with dark hair and lighter skin tone, but our laser is also safe and effective on a variety of other hair and skin colors. Because hair grows in cycles, you will need a series of treatments to achieve long lasting hair removal.
Most of our patients are able remove the majority of their unwanted hair with 5 or 6 treatments spaced about a month apart. While this treatment will not disable all hair follicles in a treatment area, you can expect to have a signficant reduction in the number of hairs once your treatment cycle is complete. To make the most of their visit, many patient combine hair removal with other MediSpa services including BOTOX® Cosmetic injections or laser vein treatments.
Jade MediSpa at The Wall Center
Laser Hair Removal Recovery
You should have very little discomfort following your laser treatments. Thanks to the Zimmer Chiller, you can avoid the redness and skin irritation that many people think are an integral part of laser hair removal. In fact, you should be able to continue with your day's activities almost immediately after treatment.
Request a Consultation
If you would like to learn more about laser hair removal, request a complimentary consultation at Jade MediSpa, conveniently located at The Wall Center for Plastic Surgery in Shreveport, Louisiana.
We're Worth the Trip
Patients come from all across Ark-La-Tex and around the globe to receive world-class care at The Wall Center for Plastic Surgery and Jade MediSpa. We frequently see patients from many communities:
Dallas, TX
Minden, LA
Lafayette, LA
Tyler, TX
Little Rock, AR
New Orleans, LA
Natchitoches, LA
Nacogdoches, TX
Jackson, LA
Lake Charles, LA
Marshall, TX
Alexandria, LA
Baton Rouge, LA
Take the first step today and request a consultation or call (318) 213-1772. Ask about our special programs for patients who travel, including our beautiful on-site guest suites. We can't wait to greet you!