The Wall Center for Plastic Surgery
8600 Fern Avenue
Shreveport, LA 71105
Phone: (318) 795-0801
Monday–Friday: 8 a.m.–5 p.m.

The Wall Center for Plastic Surgery
8600 Fern Avenue
Shreveport, LA 71105
Phone: (318) 213-1772
Monday–Friday: 7 a.m.–5 p.m.

Revision & Complex Breast Surgery
Our surgeons are well-known and respected aesthetic breast surgery experts who care about what they do. At The Wall Center, we want every woman to feel beautiful and confident about the way her breasts look. When the results of surgery by another surgeon are disappointing or even distressing, patients often desire revision surgery. Because these procedures involve a variety of challenges, it's especially important to choose an experienced plastic surgeon.
Women troubled by congenital deformities or special problems that affect their breasts' appearance, should also choose a surgeon carefully. Given the complexity of these types of cases, an individualized approach and tailored care is always required for each specific patient. Women travel for revision and complex breast surgery to our Louisiana facility from across the country because of our uniquely qualified plastic surgeons, often based on referrals by other plastic surgeons or physicians.
If you are interested in meeting with one of the surgeons at The Wall Center in Shreveport, Louisiana, to discuss complex or revision breast surgery, request a consultation using our online form or call our office at (318) 795-0801.
Our Expertise Is Evident
As one of the top practices in the world for complex and revision cosmetic surgery:
We have performed thousands of complex and revisionary procedures successfully with a very high degree of patient satisfaction.
Patients have traveled here from multiple countries and almost every state.
We are a trusted choice for complex and revisionary case referrals by plastic surgeons worldwide.
Why Choose Us for Corrective Breast Surgery
World‐class plastic surgeons: As specialists in complex and revision cosmetic surgery, our plastic surgeons have many years of experience and dedicated training in the specific techniques required to successfully perform these more complicated procedures.
Reputation: Patients are often referred to us for revision surgery by other plastic surgeons and physicians who do not have either the experience or desire to perform these procedures.
Innovation: Dr. Simeon Wall Jr. is the originator of many innovative breast contouring techniques, including SAFELipo® of the breast, Breast Tissue Equalization (BTE), and Expansion Vibration Lipofilling (EVL) of the breast. Dr. Wall Jr is known worldwide for his innovative solutions in complex and revisionary breast surgery.
Experience: We have performed thousands of complex/revision procedures for a wide range of conditions.
Focus on quality over quantity: Due to the complexity of these cases, we limit the number we perform each month to ensure that we serve each patient under the highest level of care and safety.
Protocol for out‐of‐town patients: Our Patient Concierge Program makes traveling to Shreveport for surgery easy. Our custom‐constructed, state‐of‐the‐art aesthetic facility includes a private, licensed, triple‐certified ambulatory surgery center and luxury guest suites complete with overnight nursing care.
Redo Surgery/Problem Cases

Before & After Photos
WARNING:
This feature contains nudity. Please click OK to confirm you are at least 18 years of age and are not offended by such material.
OK
Photo Gallery
Redo Surgery/Problem Cases Before & After Photos
Keep in mind that each patient is unique and your results may vary.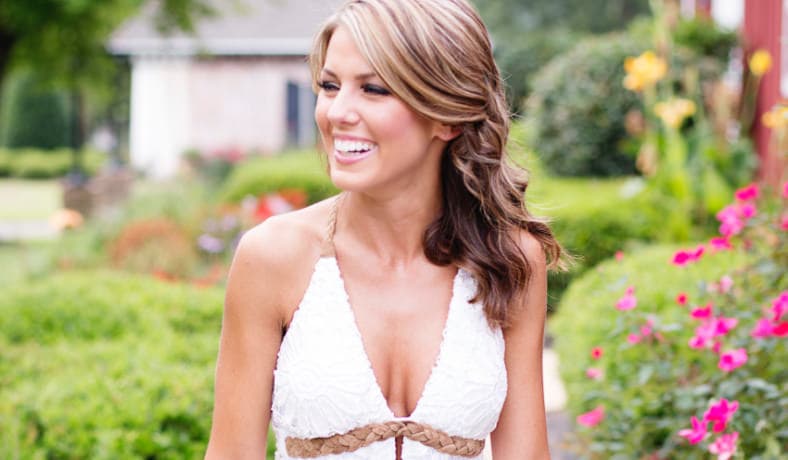 Challenges of Complex & Revision Cases
You need a surgeon who has proven success with complex and revision cases, which present many challenges, including:
Uniqueness of each patient's case, taking into account each patient's goals and balancing these with what is realistic, safe, affordable, and achievable.
Increased surgical complexity and lengthier surgical procedures
Accounting for the impact of previous surgeries as well as the limitations of any proposed future surgeries
More intensive requirements and care, both preoperatively and after surgery
Who Can Benefit?
Women who present with unique breast enhancement challenges should seek the services of a surgeon who specializes in complex and revisionary breast surgery.
Reasons for Revision Breast Surgery
Common problems from previous breast augmentation and breast lift procedures that cause the breasts to look unnatural or unattractive include:
Capsular contracture (hardening of the breasts)
Implant displacement or muscle flexion deformities
Implants bottoming out and/or "blowing out" to the side of the chest
Asymmetry between the breasts
Recurrent or persistent drooping, or sagging of the breasts
Uneven or misplaced inframammary folds (fold malposition)
Symmastia (also called "bread loafing" or uni-boob)
Visible wrinkling or rippling of breast implants
Implant rupture or leakage
Inappropriate implant size or dimensions
Too little or too much fullness of the upper part of the breast
Wide, thickened, uneven, or misplaced scars
Age-related changes to previously satisfactory results
Complex Breast Issues
Our surgeons perform complex breast surgery to correct congenital deformities and special problems that affect the appearance of the breasts including:
Tubular or constricted breasts
Severe breast and/or chest wall asymmetry
A missing or underdeveloped pectoralis major muscle (Poland's syndrome)
Pectus excavatum (a concave chest)
Pectus carinatum (chest protrudes outward between the breasts)
Breast Reconstruction or Revision?
If you are unhappy with the appearance of one or both breasts, it may be confusing to know whether you need a reconstruction or revision procedure. Here is a comparison to clarify:
Breast reconstruction is typically performed after mastectomy or lumpectomy. This procedure completely replaces the breast or restores the appearance of a breast partially lost or disfigured due to trauma or treatment of cancer or another disease. The breast may be recreated using a breast implant or the patient's own tissue (called a flap reconstruction).
Breast revision surgery is a broad term for cosmetic surgery that corrects previous breast surgery such as breast augmentation, breast lift, and even breast reconstruction. Reasons for revision surgery include replacing breast implants, addressing complications such as capsular contracture, and improving the shape of a reconstructed breast.
As experts in breast surgery, our surgeons have extensive experience and a proven track record of success performing these complex operations for a diversity of cases.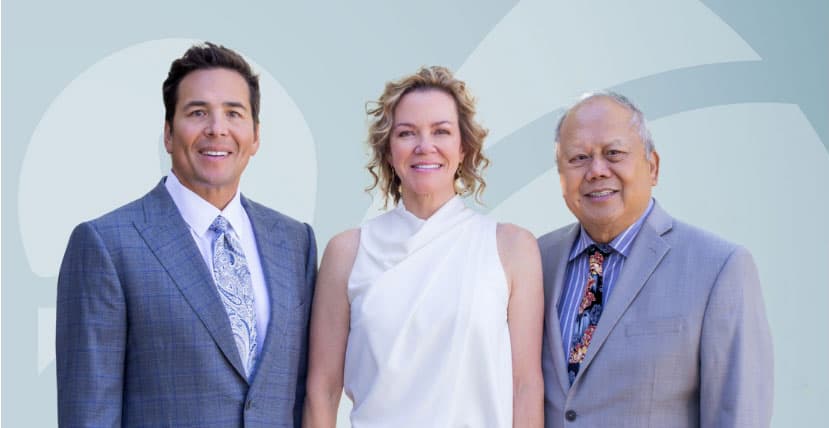 Meet Our Surgeons
Recognized worldwide for developing groundbreaking techniques that represent the standard of excellence in plastic surgery, our board-certified plastic surgeons earn rave reviews from patients and peers alike.
Request Your Consultation
Your Consultation
In order to determine if corrective breast surgery can help you, a consultation is required. The Wall Center offers virtual consultations on a select basis for individuals who are serious about pursuing corrective surgery but cannot travel to Shreveport for a consultation. We recommend that prospective patients send us specific photographs, video, or both, through our virtual consultation process. For more information, contact us.
Our primary goal is to have satisfied patients, so you can be assured that our plastic surgeons will give you honest treatment recommendations, whether that includes surgery or not. They will be candid with you about whether or not they can help you with surgery, especially considering the sometimes considerable costs and time involved with these surgeries. Sometimes there are limitations that prevent even the most skilled surgeon from achieving optimal results. Unfortunately, if our surgeons don't believe they can help a patient significantly, we will not take on that person's case.
International Authority on Breast Enhancement,
Dr. Simeon Wall Jr.
Our successful complex/revision surgery outcomes begin with Dr. Simeon Wall Jr., an international authority on breast enhancement who continues to advance the field through many leadership roles, including:
Innovator of advanced breast shaping techniques including Breast Fat Equalization, SAFELipo®, and Expansion Vibration Lipofilling (EVL)
Educator of plastic surgeons worldwide, with over 400 invited lectures, instructional courses, and live breast & body surgeries across six continents
Two‐term traveling professor and volunteer faculty member of a renowned plastic surgery institution
Investigator for multiple breast implant clinical trials
Key Opinion Leader in breast aesthetics with history of early access to the latest breast implant and device technology
Advisor to Allergan in breast aesthetics, past advisor to Mentor Corporation in breast aesthetics
Physician of choice for complex and revisionary breast surgery referrals by many plastic surgeons throughout the U.S. and abroad
Published authority in plastic surgery
Preparing for Your Complex or Revision Breast Surgery
At the consultation, your plastic surgeon will review your general health and discuss the specific issues that need correction. Our goal is a safe and satisfying outcome that will last. To help achieve that goal, we require that patients are nicotine-free for a month or longer before surgery and for at least 6 weeks after surgery to ensure proper healing and reduce the array of problems associated with smoking and using other nicotine products. We also strongly encourage our patients to be at the weight they expect to maintain in the foreseeable future.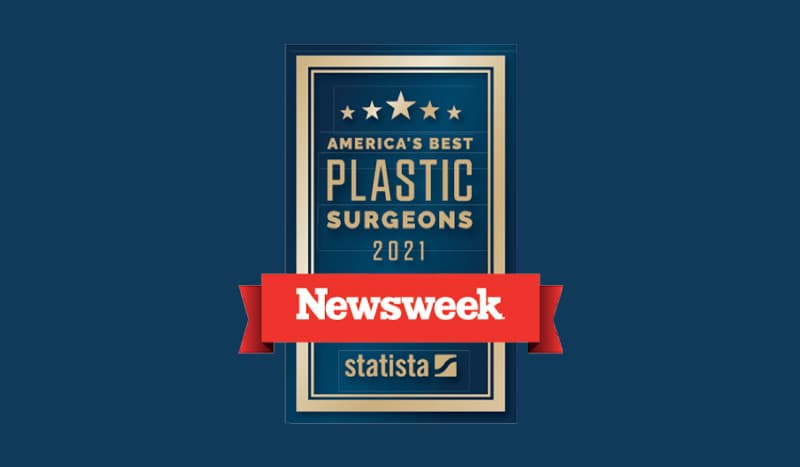 Your Best Choice
for Liposuction
Dr. Simeon Wall Jr. was named best plastic surgeon for liposuction in Louisiana in a 2021 Newsweek poll.
The Surgery
What's involved in your corrective breast surgery will depend on the condition(s) being addressed. It's important to understand that revision surgery following breast augmentation is much more involved than simply shifting the location of your breast implants or substituting new implants for your old ones. Because our goal is to provide a long-lasting solution, our surgeons use advanced surgical techniques to minimize the development of recurrent problems. They may also need to reconstruct and/or reinforce the implant pocket and address existing scar tissue. Surgery to correct complex breast problems varies depending on the issue, but it will be explained in detail by your plastic surgeon during the consultation. Many times, it is necessary to be seen by your plastic surgeon more than once prior to surgery, in order to ensure you are both on the same page regarding your specific care.
Fat Grafting — Natural fullness right where you want it
Using fat transferred from another part of your body, fat grafting can add lasting, natural-looking shape and volume.
Learn More
Your procedure will be performed at The Wall Center's ambulatory surgical center, which is certified by Medicare, accredited by AAAASF, and licensed by the state of Louisiana, and is one of a select few triple‐certified plastic surgery centers in the country. Depending on the extent of your procedure, we may use either local or general anesthesia, but in most cases the patient is asleep. If local anesthesia is chosen, you will receive a sedative so that you feel fully relaxed and do not experience any discomfort during the procedure.
Practically all of these procedures are performed on an outpatient basis. After your surgery, you will be monitored until awake, alert, and comfortable, then discharged. Patients and their loved ones may choose to stay overnight or multiple nights in one of our luxurious guest suites, with optional overnight medical supervision, as well as all the comforts of a luxury hotel.
Recovery
Our surgeons' meticulous techniques promote quick healing, and many of our revision and complex breast surgery patients are able to perform the rapid‐recovery protocols we use for our first‐time patients. Many times, however, these more complex cases have specific restrictions for days to weeks after surgery, depending on each patient's particular case. You will be provided detailed, specific instructions for aftercare, with the close monitoring of our Wall Center nursing staff as well as your surgeon throughout your recovery.
If you're from out‐of‐town: It's important to understand these procedures usually require more intensive postoperative care and management than first‐time procedures; however, most of our patients who have complex or revision breast surgery can leave within 24 to 48 hours with periodic followup by phone or videophone. We care about our patients' results, so we also require our travel‐in patients to return at periodic intervals so they can be properly assessed.
Always on the Leading Edge
At The Wall Center, we're committed to bringing our patients some of the freshest, most innovative options in aesthetic medicine. As the first in the region to offer both next-generation "gummy bear" implants and the structured IDEAL IMPLANT® we invite you to learn more about all our implant options.
Learn More
Results
Complex and revision plastic surgery is one of the most satisfying areas of our practice, and is one of the main reasons our surgeons chose this field. Helping patients who come to us disappointed or self-conscious about their appearance is one of our greatest rewards. Our surgeons understand that breasts are an integral part of a woman's sexuality and identity, and they take pride in helping each woman feel good about her breasts and herself.
Sometimes there are limits to what corrective plastic surgery can do, and our surgeons will be sure that you have realistic expectations from your procedure. Their skills enable them to correct many problems and improve upon unfortunate outcomes from previous procedures. In most cases, they can provide the beautiful, lasting results you want.
Revision & Complex Breast Surgery FAQ
Will my revision breast procedure be covered by medical insurance?
Insurance coverage for revision breast surgery varies, depending on the reason for the surgery and the patient's insurance policy. Revision of breast reconstruction may be covered. Most insurance providers cover procedures that are medically necessary; however, the definition of this term can vary.
I have tubular breast deformity. Is there anything you can do to make my breasts look normal?
This congenital deformity, in which one or both breasts develop during puberty into a narrow, cylindrical shape with a high crease, can be corrected by experienced plastic surgeons such as those at The Wall Center. It's important to know that the procedure is usually much more complicated than most breast augmentation procedures. The breast crease must be released and lowered, and the breast skin and tissue must be expanded. Beware if a surgeon recommends simply inserting a breast implant.
After years of being happy with my breast augmentation results, my breasts have become saggy. Can you do something?
It is natural for the breasts, with or without implants, to sag as the years go by, due to gravity and gradually weakening tissues. We offer many options to help women have beautiful breasts once again. You may need a breast lift to reduce lax skin, or your breast pocket may need to be tightened to enhance the fullness in your upper breast. With so many new breast implant shapes, profiles, and fill materials available today, many women benefit from implant exchange as well.
It's been 5 years since I had my original breast procedure and I've never liked my results. Is It too late for revision surgery?
If you are in good health, it is likely we can improve the appearance of your breasts. With revision cases, it is not always possible to achieve complete symmetry in breast size and shape, but we typically can make a noticeable improvement. View our photo gallery to see before-and-after photos of some of our actual revision patients.

Step into the full-service Jade MediSpa and experience our modern skin rejuvenation treatments that can renew your spirit.
Learn More
We're Worth the Trip
Patients come from all across Ark-La-Tex and around the globe to receive world-class care at The Wall Center for Plastic Surgery and Jade MediSpa. We frequently see patients from many communities:
Dallas, TX
Minden, LA
Lafayette, LA
Tyler, TX
Little Rock, AR
New Orleans, LA
Natchitoches, LA
Nacogdoches, TX
Jackson, LA
Lake Charles, LA
Marshall, TX
Alexandria, LA
Baton Rouge, LA
Take the first step today and request a consultation or call (318) 795-0801. Ask about our special programs for patients who travel, including our beautiful on-site guest suites. We can't wait to greet you!