The Wall Center for Plastic Surgery
8600 Fern Avenue
Shreveport, LA 71105
Phone: (318) 795-0801
Monday–Friday: 8 a.m.–5 p.m.

The Wall Center for Plastic Surgery
8600 Fern Avenue
Shreveport, LA 71105
Phone: (318) 213-1772
Monday–Friday: 7 a.m.–5 p.m.

Laser Tattoo Removal
It seemed like a good idea at the time, but now you want that tattoo gone. While tattoos are meant to be permanent, laser tattoo removal in Shreveport, Louisiana, at Jade MediSpa can help put an unwanted tattoo in your past. It is just one of the many medically supervised treatments available at Jade MediSpa, on site at The Wall Center for Plastic Surgery.
Enter our expanded, full-service MediSpa where all treatments are performed or supervised by our team of plastic surgeons to ensure your safety and satisfaction. Visit our knowledgeable tattoo removal specialists for a complimentary consultation to evaluate the unique needs of your skin. At Jade MediSpa, enhancing your appearance is our highest aspiration.
When You Choose Us…
Even if you have a tattoo, you don't have to live with it forever. The professionals at Jade MediSpa use the latest laser technology to effectively correct unwanted tattoos on most any area of the body. Our Louisiana laser tattoo removal treatments provide several benefits, including:
Complete correction of tattoos in most cases
No anesthesia or pain medication required
Surrounding skin not damaged
No downtime required
While you're visiting our expanded, full-service MediSpa, take some time to enjoy the peaceful surroundings and indulge yourself. Consider the many ways we can enhance your appearance by asking our consultants about other popular non-surgical treatments such as BOTOX® Cosmetic, dermal fillers, and Fraxel® laser treatments.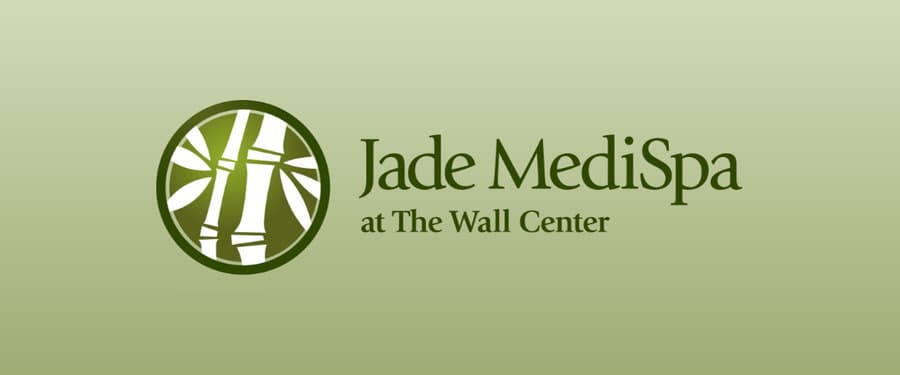 Meet the Team
The aesthetic specialists at Jade MediSpa share a passion for personalized patient care and creating beautiful results that exceed expectations.
Learn More
Jade MediSpa at The Wall Center
How It Works
Laser tattoo removal at our Shreveport MediSpa is a gradual process that consists of several simple treatments lasting only about 15 to 20 minutes per tattoo. Depending on the size, colors, and ink type of your tattoo, a series of treatments spaced several weeks apart is usually required to completely treat a tattoo. The good news is that after treatment, your tattoo will be dramatically lighter or completely gone.
Our medical laser produces quick, high-intensity pulses of light that are absorbed more by the pigment of the tattoo ink than the surrounding skin. This particular wavelength of light breaks down the pigment so that it is absorbed by the body. After the first treatment, you should immediately notice that your tattoo has lightened, but subsequent treatments are almost always required for best results.
Getting Started
Ready to rethink your ink? To schedule a complimentary, in-depth visit with one of our Louisiana tattoo removal consultants, request a complimentary consultation online or call Jade MediSpa at The Wall Center for Plastic Surgery at (318) 213-1772. Conveniently located in South Shreveport in our new 17,000 square foot state-of-the-art center, we serve patients from Louisiana, Arkansas, Texas, Mississippi, and Oklahoma. At The Wall Center for Plastic Surgery we offer a variety of cosmetic surgery procedures to enhance the face, breasts, and body.
We're Worth the Trip
Patients come from all across Ark-La-Tex and around the globe to receive world-class care at The Wall Center for Plastic Surgery and Jade MediSpa. We frequently see patients from many communities:
Dallas, TX
Minden, LA
Lafayette, LA
Tyler, TX
Little Rock, AR
New Orleans, LA
Natchitoches, LA
Nacogdoches, TX
Jackson, LA
Lake Charles, LA
Marshall, TX
Alexandria, LA
Baton Rouge, LA
Take the first step today and request a consultation or call (318) 213-1772. Ask about our special programs for patients who travel, including our beautiful on-site guest suites. We can't wait to greet you!