The Wall Center for Plastic Surgery
8600 Fern Avenue
Shreveport, LA 71105
Phone: (318) 795-0801
Monday–Friday: 8 a.m.–5 p.m.

The Wall Center for Plastic Surgery
8600 Fern Avenue
Shreveport, LA 71105
Phone: (318) 213-1772
Monday–Friday: 7 a.m.–5 p.m.

HydraFacial®
No matter how dedicated you are to keeping your skin healthy and radiant, sun damage and gradual collagen loss can leave your skin looking less than its best. The gradual buildup of dirt and makeup can leave your pores congested and enlarged, and dullness caused by aging and environmental factors can fade your glow over time. HydraFacial at Jade MediSpa in Shreveport, LA, is a unique treatment designed to address all these concerns at once to help your skin regain its youthful, healthy shine.
HydraFacial is an invigorating, effective, and customizable facial treatment that offers abundant skin benefits in one quick, noninvasive session. It's suitable for all skin types and tones, making it a helpful solution for many different people. Our knowledgeable skincare consultants will help determine what your skin needs most and customize your HydraFacial to address your concerns thoroughly.
When You Choose Us
When performed by the skilled skincare professionals at Jade MediSpa in Louisiana, HydraFacial delivers a powerful solution for many of the most common skin concerns. By cleansing, extracting, and deeply hydrating, it boosts your skin's health and appearance in multiple ways at once. Benefits include:
Reduced fine lines and wrinkles
Increased elasticity and firmness
More even tone and enhanced vibrancy
Improved skin texture
Minimized brown spots
Relief from oily and congested skin
Smaller pore size
HydraFacial results can be further enhanced by other targeted treatments, such as microdermabrasion or Fraxel® laser skin resurfacing. During your first appointment, our skincare consultants will work with you to create a custom treatment plan tailored to your specific needs and goals.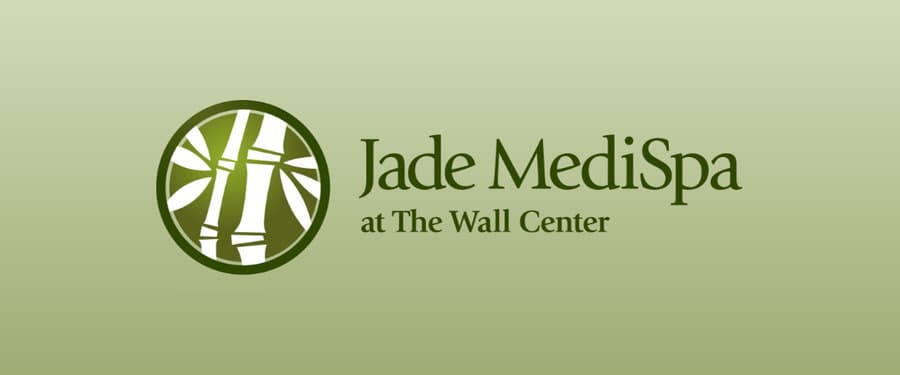 Meet the Team
The aesthetic specialists at Jade MediSpa share a passion for personalized patient care and creating beautiful results that exceed expectations.
Learn More
How It Works
HydraFacial uses vortex-fusion technology and a unique spiral design to aggressively treat your skin without the harsh feel. It doesn't require any anesthetic or pre-treatment and feels like an invigorating deep cleanse.
HydraFacial works in 3 steps:
Cleanse and peel: Gentle exfoliation and resurfacing evens out your skin texture and removes any surface buildup of dead skin and debris.
Extract and hydrate: Painless suction removes blockages from pores to clear them out and make them appear smaller. Moisturizing products provide nourishing hydration to combat sun damage and dryness.
Fuse and protect: The vortex-fusion technology saturates your skin with antioxidants, peptides, and hyaluronic acid to restore your skin's healthy glow.
This multistep treatment only takes about 30 minutes and doesn't require any downtime, so you'll be free to return to your normal activities right away.
Jade MediSpa at The Wall Center
Getting Started
Ready to enjoy healthier and more vibrant skin? Schedule a complimentary, in-depth consultation with our skincare specialists and get a personalized skincare treatment plan. To get started, request a complimentary consultation online or call Jade MediSpa at The Wall Center for Plastic Surgery at (318) 213-1772. Conveniently located in South Shreveport, we serve patients from Louisiana, Arkansas, Texas, Mississippi, and Tennessee. At The Wall Center for Plastic Surgery, we offer a variety of cosmetic surgery procedures to enhance the face, breasts, and body.
We're Worth the Trip
Patients come from all across Ark-La-Tex and around the globe to receive world-class care at The Wall Center for Plastic Surgery and Jade MediSpa. We frequently see patients from many communities:
Dallas, TX
Minden, LA
Lafayette, LA
Tyler, TX
Little Rock, AR
New Orleans, LA
Natchitoches, LA
Nacogdoches, TX
Jackson, LA
Lake Charles, LA
Marshall, TX
Alexandria, LA
Baton Rouge, LA
Take the first step today and request a consultation or call (318) 213-1772. Ask about our special programs for patients who travel, including our beautiful on-site guest suites. We can't wait to greet you!