The Wall Center for Plastic Surgery
8600 Fern Avenue
Shreveport, LA 71105
Phone: (318) 795-0801
Monday–Friday: 8 a.m.–5 p.m.

The Wall Center for Plastic Surgery
8600 Fern Avenue
Shreveport, LA 71105
Phone: (318) 213-1772
Monday–Friday: 7 a.m.–5 p.m.

Meet the Staff
Terri Brantley, Administrator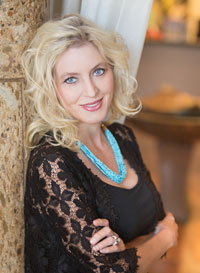 Terri has been an essential member of The Wall Center staff since 2001. She has over 15 years of plastic surgery office and surgery center experience and is always ready with an answer if a patient has a question. Terri meets with all of Dr. Wall Jr.'s patients during consultation, schedules all of his surgeries, and answers pre and post-operative questions. She is also responsible for the education materials that the patient receives throughout his or her surgery process. She continuously provides the ultimate level of patient care and achieves that with her highest respect for the physicians and patients. "I strive to make sure that the patient is comfortable not only with me, our physicians and the staff, but that they have a great overall experience. I love helping our patients. I want them to know that I'm always here for them."
---
Jodi Marvin, Dr. Holly Wall's Lead Patient Coordinator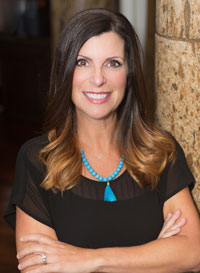 Since 2001, Jodi has been working alongside Dr. Holly Wall as patient coordinator for Dr. Wall's busy cosmetic surgery practice in Shreveport. Jodi has over 15 years of experience in caring for all of her patients' needs and is always ready to answer any questions patients may pose. Jodi schedules all of Dr. Holly Wall's surgeries, consults with each new patient, makes referrals, and is a guiding light for all patients. "Working with Dr. Holly Wall and her patients is a rewarding experience I look forward to every day. I feel like my hard work has paid off when I hear positive feedback from patients who have just completed their surgery and are satisfied with their experience."
---
Wendy Terrill, Dr. Simeon Wall Sr.'s Lead Patient Coordinator
Wendy is Dr. Simeon Wall Sr.'s patient coordinator and is armed with a quick wit and happy demeanor at all times. Wendy's responsibilities as coordinator include patient education and meeting with patients during the consultation process, scheduling all of Dr. Wall's surgeries, answering pre and post-surgical questions, and making referrals. "Dr. Wall Sr. has over 40 years of plastic surgery experience and has operated on several generations of patients. Meeting the children and grandchildren of patients who are also choosing to have surgery with Dr. Wall is a gratifying experience. I love working for a team of surgeons whose reputations are boundless."
---
Christina Hoff, Dr. Simeon Wall Jr's Lead Patient Coordinator
A graduate of LSU Shreveport with a Bachelors in Social Sciences, Christina is the practice's Front Office Coordinator. Greeting each patient with a welcoming personality, she is often the first smiling face that greets our patients. Her cheerful demeanor, knowledge, and sincere concern for patients is displayed in each interaction. "Interacting with patients, building relationships, and being a part of our patients' experience is both fulfilling and rewarding."
---
Laci Soto, RN Aesthetic Nurse
A graduate of Northwestern State University, Laci joined The Wall Center for Plastic Surgery in 2013. An experienced Registered Nurse, Laci brings a compassion and appreciation for her patients to our practice. Her personal touch makes our patients cared for and involved. Laci is responsible for patient education, assisting the physicians in clinic and in the operating room, interacting and guiding patients throughout the complete surgical process, and ensuring patients receive the best and most efficient patient care. "Helping patients feel beautiful is one of the most fulfilling aspects of my job."
---
Lisa Castillo, C.M.A Aesthetic Medical Assistant
Lisa, who is originally from Long Beach, California, joined our team as a Medical Assistant in 2014, after displaying incredible work ethics and attention to details while interning with us. Because of her diversity of skills, her job duties are wherever she is needed most. Whether she is answering phone calls at the front desk, greeting patients, educating patients, or chaperoning with any of the doctors, she executes her complete attention. "I love seeing patient's before and after surgery. It's such an amazing experience to work with such amazing doctors and witness how they change people's lives."
---
Melinda Deas, Professional Photographer
Clinical photography is a vital part of the treatment planning process. Aware of how uncomfortable the process can be, Melinda's playful wit and warm personality helps to ease patient's anxiety. Melinda joined our team in 2014 and is responsible for photographing all patients, assisting our physicians with educational presentations using standardized clinical photos, and updating our website with our most current patient stories. "The most rewarding part of my job is being able to witness the transformation of the once self-conscious patients, exuding with confidence after surgery. The amazing team of surgeons we have at The Wall Center are not only transforming the aesthetic appearances of the body but they are giving them the gift of heightened self-esteem. You can't put a price on that invaluable gift."
---
Leslie Shinpoch, CRNA Chief CRNA
Since 2001, Leslie has been The Wall Center's resident advanced practice registered nurse-CRNA. Leslie has over 30 years of surgical experience and has been working in the Shreveport area since 1979. Leslie's job duties include interviewing the patients pre-operatively, safely delivering top quality anesthesia, and monitoring their vitals post operatively as well. She takes in consideration all of the diverse needs of her patients while paying close attention to their medical history and past experiences with both general and local anesthesia. Leslie, like all of The Wall Center staff, frequently attends continuing education classes and meetings to stay abreast of current aesthetic plastic surgery trends. "Having worked in a variety of hospitals and outpatient surgery centers, I strongly believe that The Wall Center's Surgical Suites is one of the best. The doctors, medical staff, and office staff work hand in hand to ensure our patients have the safest, most optimal surgical experience."
---
Kim Harper, Surgery Coordinator
When patients first check in for their surgery, they may feel nervous or anxious. However, Kim's soothing and welcoming presence quickly puts our patients at ease. She is responsible for examining patients' pre-surgical charts, requesting lab work, and reviewing pre-surgical guidelines with each patient before their surgery. "Making sure patients are comfortable and knowledgeable about their surgery is one of the most important aspects of my job. Working with such a skilled group of surgeons makes me confident that our patients will love their results, and I love seeing the transformation from beginning to end."
---
Jessica Ferrero, C.S.T Surgical Technologist
Jessica, a Shreveport Native with an associate's degree in Surgical Technology, joined our Wall Center team in 2016. Beyond her duties assisting the surgeon's during surgery, her positive and empathetic personality has been a valuable asset alongside Dr. Wall Jr. during new consults and follow up appointments. "I have always wanted to work for The Wall Center! Now that I'm part of their team, and being directly involved in so many stages of each patient's surgery experience, my expectations were surpassed. I'm rewarded everyday seeing the difference we make in our patient's lives! It is truly a privilege to belong to such an exceptional team."
---
Joanna Poole, APRN – NP
Joanna is a native of Monroe, Louisiana. She graduated from Northwestern State University with her bachelor's degree in nursing in 2007. After graduation she worked as a Labor and Delivery nurse and pursued her Degree as a Women's Health Nurse Practitioner. In 2014 she graduated with her Master of Nursing in Women's Health from Northwestern State University.
Joanna has a passion for patient care with an emphasis on women's health. Jade MediSpa has allowed her to enhance her knowledge of women's health by incorporating the element of aesthetics. Joanna has been married to Ashton for 12 years and they have two little girls, Mary Elizabeth and Georgia Kate. Their favorite thing to do in their free time is camp together as a family.
---
Jaime Culpepper, Scrub Tech
Jaime joins us from Elysian Fields, Texas. She graduated with a associates in Surgical Tech in 2012. Jaime loves spending time with her husband and twins. She shares, "I love walking into the Wall Center everyday knowing I'm about to make a difference in somebody's life that day."
We're Worth the Trip
Patients come from all across Ark-La-Tex and around the globe to receive world-class care at The Wall Center for Plastic Surgery and Jade MediSpa. We frequently see patients from many communities:
Dallas, TX
Minden, LA
Lafayette, LA
Tyler, TX
Little Rock, AR
New Orleans, LA
Natchitoches, LA
Nacogdoches, TX
Jackson, LA
Lake Charles, LA
Marshall, TX
Alexandria, LA
Baton Rouge, LA
Take the first step today and request a consultation or call (318) 795-0801. Ask about our special programs for patients who travel, including our beautiful on-site guest suites. We can't wait to greet you!