The Wall Center for Plastic Surgery
8600 Fern Avenue
Shreveport, LA 71105
Phone: (318) 795-0801
Monday–Friday: 8 a.m.–5 p.m.

The Wall Center for Plastic Surgery
8600 Fern Avenue
Shreveport, LA 71105
Phone: (318) 213-1772
Monday–Friday: 7 a.m.–5 p.m.

KYBELLA®
If you've ever shied away from candid photos or struggled to capture that selfie "just so," you already know how self-conscious a double chin can make you feel. What's especially troubling about this common condition is that it's often genetic, making it difficult to reduce even with a healthy diet and exercise routine.
KYBELLA is the first injectable product that's FDA-approved to reduce the appearance of a double chin, technically called submental fullness. Using an active ingredient found naturally within our bodies, KYBELLA dissolves treated fat for targeted reduction of your double chin with just a few quick injections here at our Shreveport office.
To learn more about KYBELLA double chin injections in Louisiana, request a complimentary consultation at Jade MediSpa or call our office at (318) 213-1772. Conveniently located in Shreveport, our aesthetic professionals serve patients from Louisiana, Arkansas, and Texas and offer a complete array of cosmetic surgery and skin care treatments through Jade MediSpa.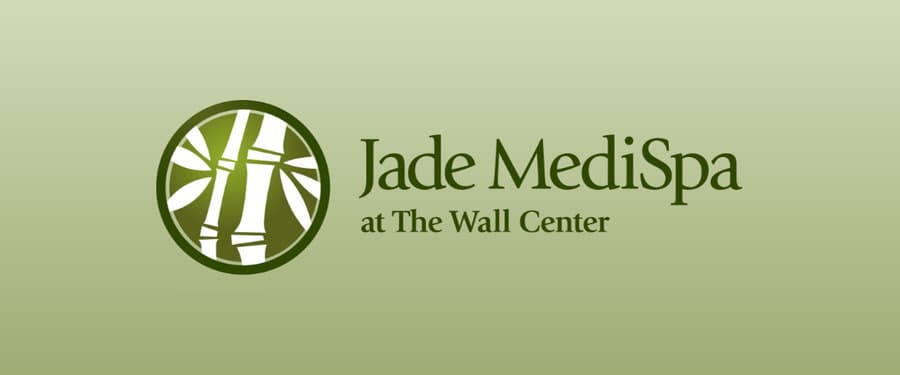 Meet the Team
The aesthetic specialists at Jade MediSpa share a passion for personalized patient care and creating beautiful results that exceed expectations.
Learn More
Who Needs It
The best candidates for a treatment with KYBELLA are healthy adult men and women who are bothered by the appearance of a double chin but may not wish to undergo liposuction. With the FDA's approval of KYBELLA, a new world of non-surgical options was opened up for patients who wanted to treat this specific area of the body.
KYBELLA is best for people who have excess fat under the chin and whose skin is still fairly elastic, meaning it will "bounce back" after the fat is reduced. If you have significantly loose skin, then you may be a better candidate for facial surgery.
Preparing for Your Treatment
During your consultation with one of our aesthetic professionals, we'll perform a thorough physical evaluation to determine that KYBELLA is indeed the best treatment for your body and your lifestyle. In some cases, we may recommend CoolSculpting® with the CoolMini or even SAFELipo to help you sculpt the attractive, proportionate profile you want. At The Wall Center, our board-certified plastic surgeons pride themselves on being able to offer the full spectrum of solutions available in the U.S., tailored to each patient's individual needs. We like to say that "We offer everything that works, and nothing that doesn't." For over 45 years, The Wall Center family has provided honest treatment advice and a commitment to safe, exceptional results.
Because KYBELLA is a simple injectable treatment, there are no special preparations that you need to make before your treatment. Simply come to the office as you are. Our professionals will take care of the rest.
Jade MediSpa at The Wall Center
Having KYBELLA in Louisiana
Your KYBELLA treatment at Jade MediSpa begins with a careful cleansing of your skin. We may also administer a topical anesthetic to the area, although many patients say they don't need it. Once your skin is prepared, your aesthetic provider makes a series of quick injections just below your chin. Afterward, your aesthetician gives you a cool compress to help decrease swelling and any residual discomfort.
After your treatment, you can expect side effects not unlike those of other injectable treatments. Anticipate mild to moderate redness, swelling, tenderness, bruising, and itchiness, but keep in mind that these symptoms are temporary. Some patients simply hide these signs with a scarf. You may return to your regular daily activities as soon as your treatment is over.
Results
KYBELLA requires a series of treatments for optimal results. Depending on your condition and the results you'd like to achieve, you may require between 2 and 6 sessions, spaced about a month apart, to achieve the look you want. During your consultation, our staff will give you a more accurate idea of your treatment plan.
In the weeks and months following your treatment, you'll notice your results gradually developing. Once they're complete, they can last indefinitely, provided you adhere to a healthy lifestyle and avoid extreme weight fluctuations.
Request a Consultation
Our staff members are always on hand to help you choose the best treatment for your specific needs. Request a complimentary consultation or call our office at (318) 213-1772. Ark-La-Tex residents trust The Wall Center and Jade MediSpa to help them achieve their cosmetic enhancement goals.
We're Worth the Trip
Patients come from all across Ark-La-Tex and around the globe to receive world-class care at The Wall Center for Plastic Surgery and Jade MediSpa. We frequently see patients from many communities:
Dallas, TX
Minden, LA
Lafayette, LA
Tyler, TX
Little Rock, AR
New Orleans, LA
Natchitoches, LA
Nacogdoches, TX
Jackson, LA
Lake Charles, LA
Marshall, TX
Alexandria, LA
Baton Rouge, LA
Take the first step today and request a consultation or call (318) 213-1772. Ask about our special programs for patients who travel, including our beautiful on-site guest suites. We can't wait to greet you!