The Wall Center for Plastic Surgery
8600 Fern Avenue
Shreveport, LA 71105
Phone: (318) 795-0801
Monday–Friday: 8 a.m.–5 p.m.

The Wall Center for Plastic Surgery
8600 Fern Avenue
Shreveport, LA 71105
Phone: (318) 213-1772
Monday–Friday: 7 a.m.–5 p.m.

SilkPeelMD® Dermalinfusion
The next generation of smoother, more vibrant, and more beautiful skin is now here in our Shreveport, Louisiana Jade MediSpa. Our patients can now take their skin to the next level with SilkPeelMD Dermalinfusion. Combining an advanced, uniform skin-sloughing ability with deep infusion of powerful serums, SilkPeelMD Dermalinfusion reveals fresh, new skin that's truly nourished from the inside out.
Our beautifully appointed, full-service Jade MediSpa is staffed by some of the finest aesthetic professionals in the region, including a team of highly-experienced board certified aesthetic plastic surgeons. Let Jade MediSpa become your sanctuary for beauty and tranquility. Request your appointment online or call us at (318) 795-0801 to schedule your visit.
When You Choose Us…
At Jade MediSpa, our team understands the role that healthy, beautiful skin plays in your self-image. Similar to but more powerful than microdermabrasion, SilkPeel adds a simultaneous and continuous dose of nourishment by delivering topical serums that are tailored to your skin's specific needs. Treatment with SilkPeel is an enjoyable, effective way to systematically remove dead skin and infuse healthy skin with essential nutrients. We've found SilkPeel Dermalinfusion to be exceptionally effective for improving the following:
Fine lines and wrinkles
Surface irregularities
Hyperpigmentation and uneven tone
Acne, blackheads, and acne scarring
Age spots
Superficial scarring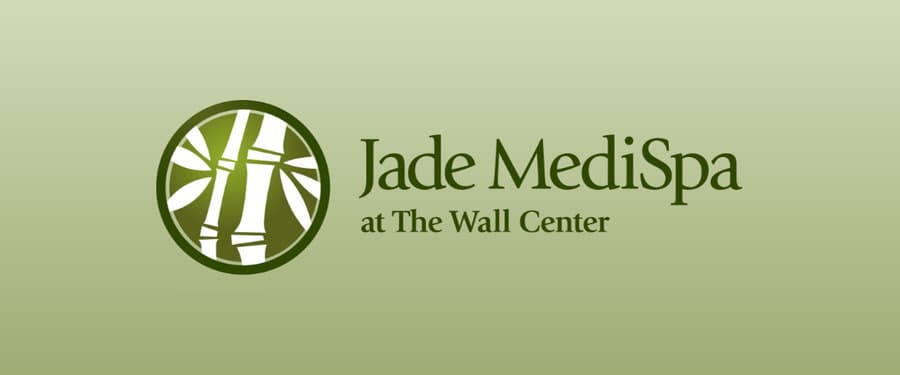 Meet the Team
The aesthetic specialists at Jade MediSpa share a passion for personalized patient care and creating beautiful results that exceed expectations.
Learn More
Jade MediSpa at The Wall Center
How It Works
SilkPeel is similar to microdermabrasion, but not exactly the same. Like many forms of microdermabrasion, the SilkPeelMD device uses a diamond exfoliation treatment head to gently remove the layer of dull, dead skin called the stratum corneum. As your practitioner glides the handpiece over your clean skin, the device exfoliates and gently suctions away the sloughed cells while simultaneously infusing it with serum, taking advantage of the newly exposed skin. Immediately after your treatment, which lasts for about 30 minutes, you'll notice smoother, more radiant skin that seems to glow with nourished rejuvenation.
After your treatment, you may apply makeup and return to your regular activities as normal. Your skin will look and feel noticeably smoother and maintain that smoothness for weeks. In most cases, patients choose to undergo regular SilkPeel treatments as part of their normal skincare routines. Others may choose to have the treatment in preparation for a special occasion, such as a wedding. Regardless of your goals, our aestheticians can help you determine the best course of action for you.
Getting Started
Your first step to healthier-looking skin? Schedule a complimentary, in-depth consultation with our skincare specialists and get a personalized skin care treatment plan. To get started, request a complimentary consultation online or call Jade MediSpa at The Wall Center for Plastic Surgery at (318) 213-1772. Conveniently located in South Shreveport, we serve patients from Louisiana, Arkansas, Texas, Mississippi, and Tennessee. At The Wall Center for Plastic Surgery we offer a variety of cosmetic surgery procedures to enhance the face, breasts, and body.
We're Worth the Trip
Patients come from all across Ark-La-Tex and around the globe to receive world-class care at The Wall Center for Plastic Surgery and Jade MediSpa. We frequently see patients from many communities:
Dallas, TX
Minden, LA
Lafayette, LA
Tyler, TX
Little Rock, AR
New Orleans, LA
Natchitoches, LA
Nacogdoches, TX
Jackson, LA
Lake Charles, LA
Marshall, TX
Alexandria, LA
Baton Rouge, LA
Take the first step today and request a consultation or call (318) 213-1772. Ask about our special programs for patients who travel, including our beautiful on-site guest suites. We can't wait to greet you!