The Wall Center for Plastic Surgery
8600 Fern Avenue
Shreveport, LA 71105
Phone: (318) 795-0801
Monday–Friday: 8 a.m.–5 p.m.

The Wall Center for Plastic Surgery
8600 Fern Avenue
Shreveport, LA 71105
Phone: (318) 213-1772
Monday–Friday: 7 a.m.–5 p.m.

Plastic Surgery Patients from Lafayette, LA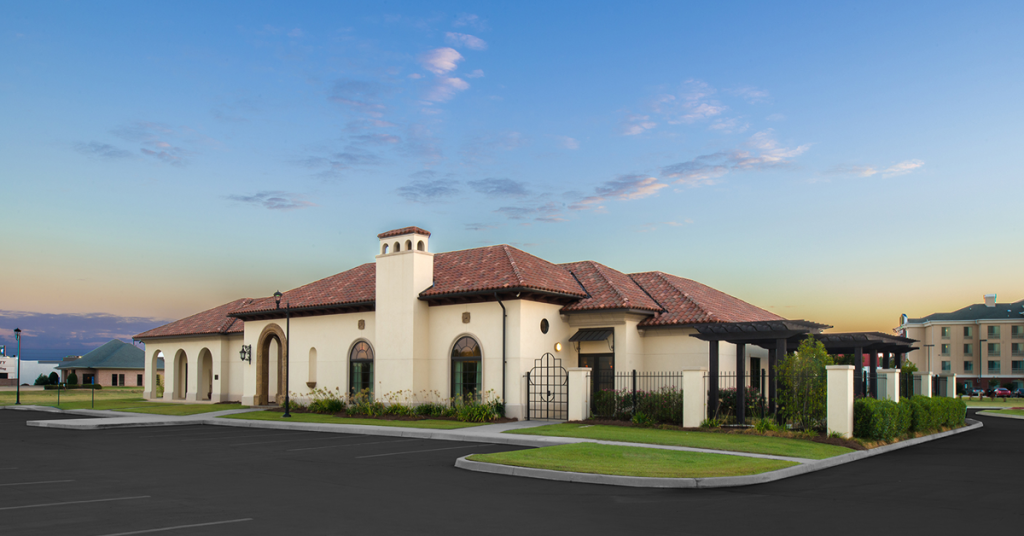 While Baton Rouge might be closer, many discerning plastic surgery patients in Lafayette make the trip to Shreveport instead. They come for the exceptional results and care our internationally renowned team of plastic surgeons provides. Our impressive full-service facility is a destination unto itself with its luxurious furnishings, on-site surgery center, overnight accommodations, and medical spa. Get to know us a bit better, and we're sure you'll agree that The Wall Center for Plastic Surgery is worth the drive.
Plastic Surgeons
The Wall Center's 3 board-certified plastic surgeons have earned the recognition of peers and patients throughout the Ark-La-Tex, across the U.S., and beyond.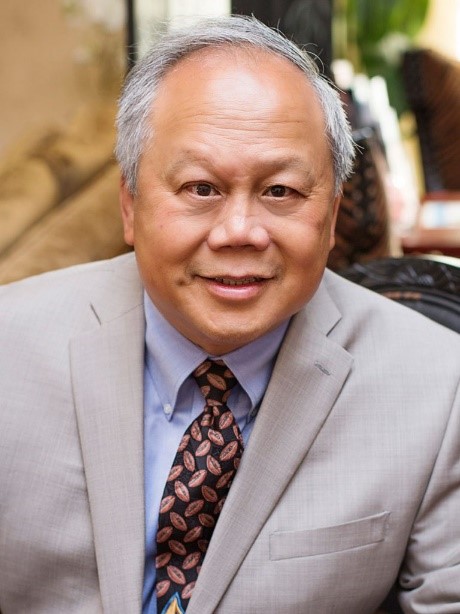 In 1970, Dr. Simeon Wall Sr. founded The Wall Center for Plastic Surgery and has become one of the most experienced plastic surgeons in the country. He was one of the first plastic surgeons in the U.S. to perform liposuction and took part in its evolution over the years. Dr. Wall Sr. has performed tens of thousands of plastic surgery procedures of the face, breasts, and body throughout his career. He is especially gratified by performing facial rejuvenation surgery.
"Having spent my entire professional life in the medical field, I never expected the high level of care and courtesy I received at The Wall Center. Also, the results are stunning considering Dr. Wall Sr. was wholly performing repairs created by several botched surgeries performed by another local plastic surgeon. I felt as though I was having my surgery at a Hollywood spa and spending the night at the Ritz-Carlton. I am planning two more separate procedures at The Wall Center because of this experience and my feeling of total trust with the whole staff." —Catherine D. on RealPatientRatings.com (more reviews)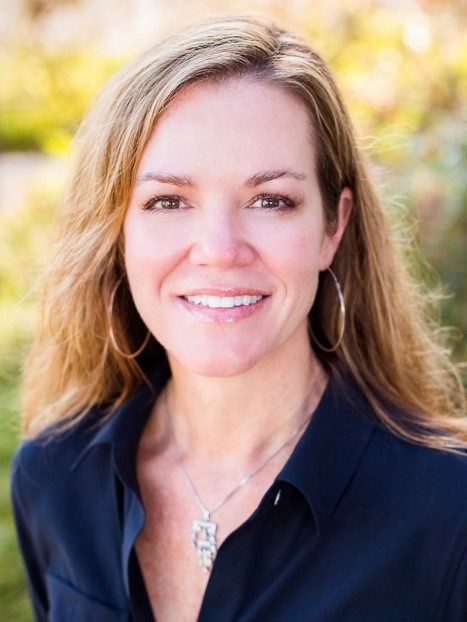 Board-certified plastic surgeon Dr. Holly Casey Wall is a breast enhancement and body contouring specialist—performing these procedures exclusively. Often called "Dr. Holly" by her many devoted patients, she understands how mommy makeover procedures can renew her patients' confidence after pregnancy, childbirth, and breastfeeding. Dr. Holly finds it very rewarding to perform these combination procedures that give patients a whole-body renewal.
"I nursed three children after three pregnancies and was left deflated. Dr. Holly Wall answered all my questions and made me feel at ease with the decision to book. Everyone I dealt with at the center was pleasant and accommodating. Surgery far exceeded my expectations and I absolutely recommend just booking a consultation with her if you're thinking about a procedure." —zeldabox, breast augmentation patient on RealSelf.com (more reviews)
Innovator, educator, perfectionist—board-certified plastic surgeon Dr. Simeon Wall Jr. is an international authority on breast enhancement and body contouring. He shares his expertise with other plastic surgeons worldwide as a traveling professor for The Aesthetic Society. Dr. Wall Jr. has improved the patient experience and surgical results by developing innovative techniques such as SAFELipo® and expansion vibration lipofilling (EVL) used by plastic surgeons at The Wall Center, throughout the U.S., and around the globe.
"The staff is highly qualified and pleasant. Every single person that helped me made me feel at ease in a situation that can make one feel very self-conscious and uncomfortable. Dr. Wall was very professional and as soon as I talked to him about the procedure, I knew that I was going to go through with it. Being able to have the surgery right there on the campus of The Wall Center was a huge plus." —Male breast reduction patient on RealPatientRatings.com (more reviews)
Excellence Is Our Specialty
Whether you want subtle or dramatic results, our plastic surgeons have the talent and experience necessary to achieve your vision. Women and men from Lafayette routinely travel here for a variety of plastic surgery procedures, which commonly include:
Before & After Mommy Makeover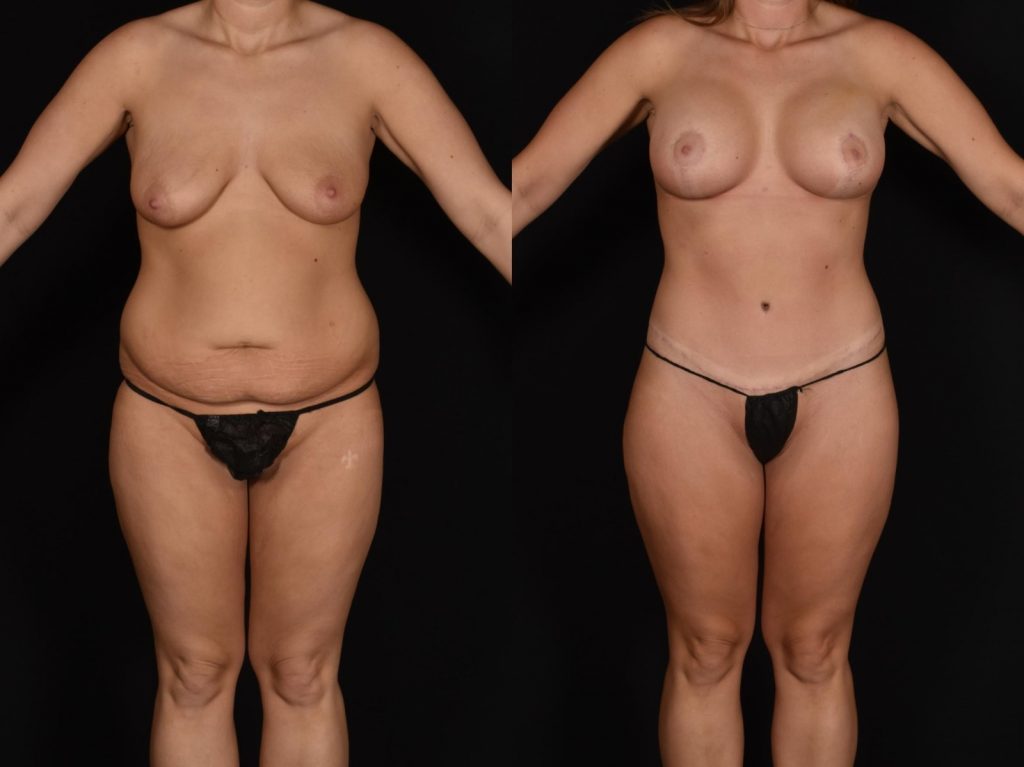 Before & After Rhinoplasty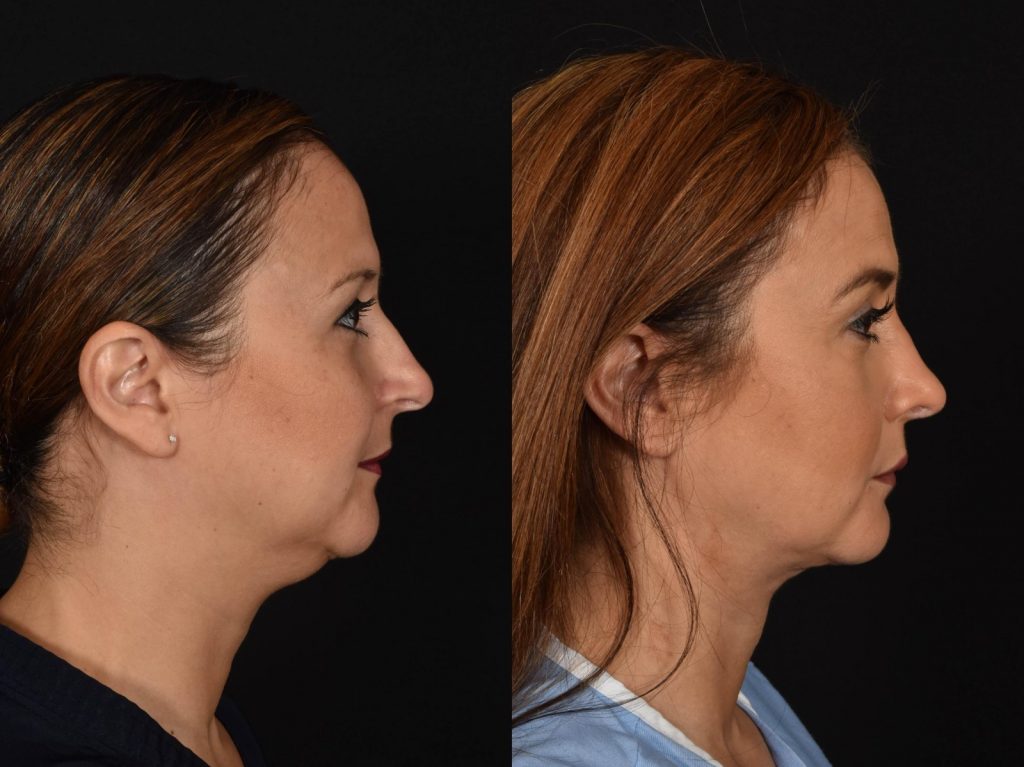 Expertise in Making It Right
You don't have to travel out of state to find plastic surgeons who regularly take on revisions and complex cases; the team at The Wall Center has extensive experience correcting the results of other surgeons. Whether you're unhappy with results from breast augmentation, liposuction, rhinoplasty, tummy tuck, or another procedure, revision surgery at The Wall Center can restore your confidence.

World-Class Facility Offering Complete Aesthetic Care
Our custom-constructed, state-of-the-art facility is the setting in which you can receive complete aesthetic care. Our world-class facility has it all, including:
Private offices and exam rooms for consultations and post-op appointments.
Licensed, internationally accredited, triple-certified ambulatory surgery center.
Luxury guest suites complete with overnight nursing care.
Jade MediSpa, offering advanced, proven-effective nonsurgical treatments.
Our Patient Concierge Program makes it simple and stress-free to travel here for surgery.
We're Worth the Trip
Patients come from all across Ark-La-Tex and around the globe to receive world-class care at The Wall Center for Plastic Surgery and Jade MediSpa. We frequently see patients from many communities:
Dallas, TX
Minden, LA
Lafayette, LA
Tyler, TX
Little Rock, AR
New Orleans, LA
Natchitoches, LA
Nacogdoches, TX
Jackson, LA
Lake Charles, LA
Marshall, TX
Alexandria, LA
Baton Rouge, LA
Take the first step today and request a consultation or call (318) 795-0801. Ask about our special programs for patients who travel, including our beautiful on-site guest suites. We can't wait to greet you!
Driving Directions from Lafayette
You will find our expansive facility in a single-story white stucco building with a red tile roof. While the drive might be a road trip, it is not complicated.
Take I-49 North, passing Opelousas, Alexandria, Boyce, Chopin, Natchitoches, Frierson, and Wildwood South.
Take Exit 201 for State Route 3132 toward Dallas/Texarkana.
Keep right at the fork, follow signs for LA-3132 E and merge onto LA-3132 East/State Route 3132 East.
Pass Carter Credit Union on the right.
Take Exit 9 for LA-526 East/Bert Kouns Industrial Loop.
Pass multiple car dealerships on the right.
Turn left onto Fern Avenue. Posada's Café is on the right.
When you see our center on the left, directly across the street from BancorpSouth Bank, get into the middle turn lane and turn left into our parking lot.
People travel to The Wall Center for Plastic Surgery from all corners of Louisiana, Texas, and Arkansas and throughout the country. To learn more about visiting Shreveport for a cosmetic procedure with one of our plastic surgeons, request an in-person or virtual consultation using our online form or call our office at (318) 795-0801.