The Wall Center for Plastic Surgery
8600 Fern Avenue
Shreveport, LA 71105
Phone: (318) 795-0801
Monday–Friday: 8 a.m.–5 p.m.

The Wall Center for Plastic Surgery
8600 Fern Avenue
Shreveport, LA 71105
Phone: (318) 213-1772
Monday–Friday: 7 a.m.–5 p.m.

Extended Tummy Tuck with SAFELipo - Dress Sz 14 to 6! Case #534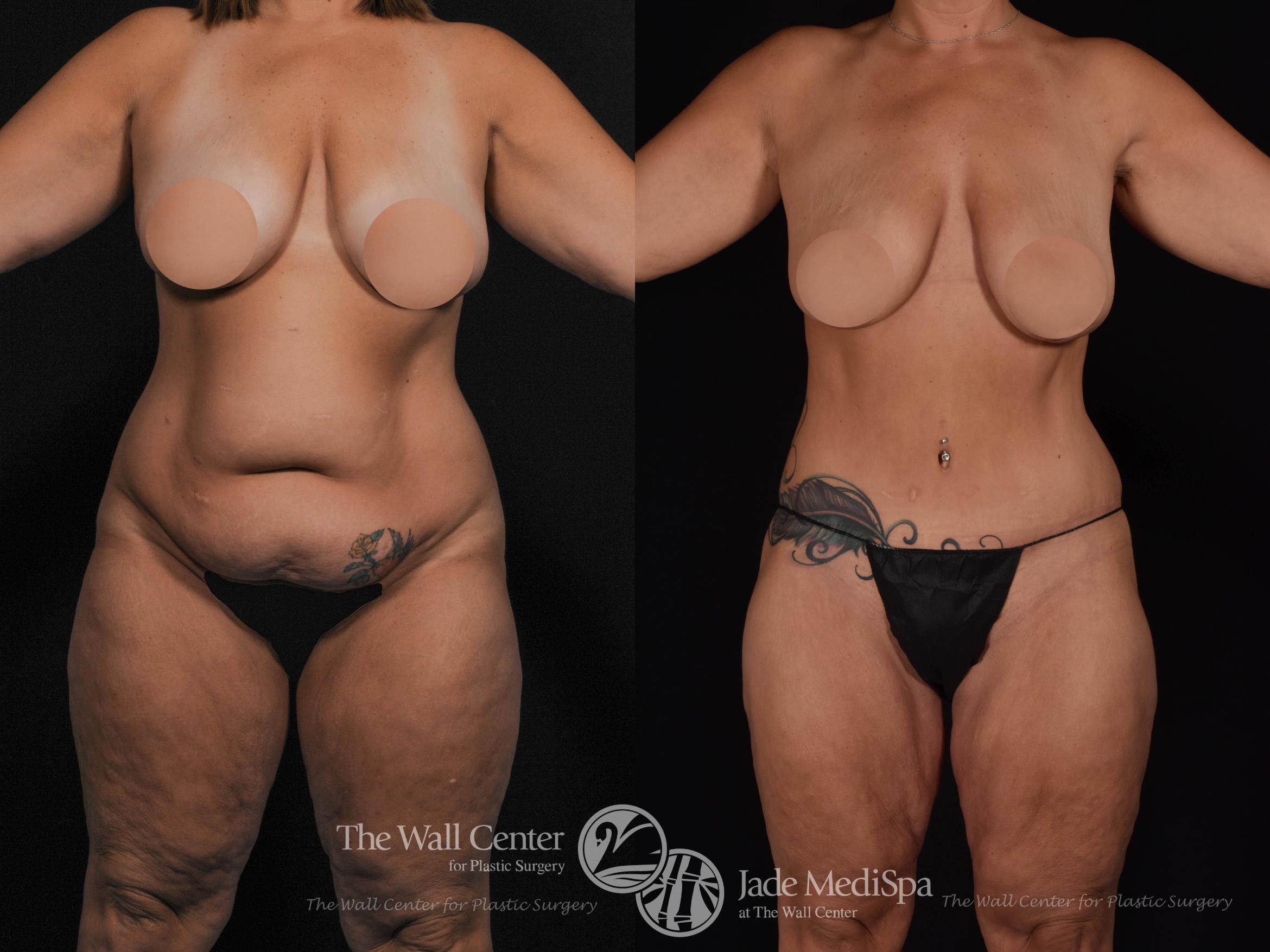 Before & After
This mother of 3 states her reason for choosing to have plastic surgery was "removal of excess skin after losing over 100 pounds, increase my confidence, healthier lifestyle, and to look like I used to." She also stated that the reason she chose The Wall Center and her plastic surgeon was because "I read the reviews and talked to people and only heard and read wonderful things about Dr. Holly." During her consultation she discussed with Dr. Holly that she was focused on an improvement of her tummy area and excess fat around her waist, but realized that what she really wanted was a dramatic change to her entire trunk, circumferentially. She also wanted slimmer thighs. During Dr. Holly Wall's examination of the patient, it was recommended that she undergo SAFELipo of the circumferential trunk incorporated with her comprehensive tummy tuck using a very low incision and beautifully recreated umbilicus, as well as SAFELipo to the thighs. When asked how the patient feels about her results, she reported "I LOVE IT!!! I am so much more confident. I can look in the mirror without crying. After you lose so much weight, the excess skin is so depressing. Dr. Holly gave me back my life! From day 1 the staff and Dr. Holly treated me with so much respect and love. They have seen me from start to finish and kept up with my progress. They make you feel like family, very special and individual, not like a client or patient or way to make money. Just genuine and celebrate with you in your new journey. I love them and tell everyone I meet what they did for me!" The Post Op pictures were taken 1 year after her surgery. Notice the overall improvements to her body including improved contour of her figure from pear shape to hourglass. Her proportional feminine shape will be a permanent change as long as she maintains a healthy lifestyle.
DRESS SIZE BEFORE: 14 DRESS SIZE AFTER: 6
Procedures Performed
About This Patient
View All Patient Photos