The Wall Center for Plastic Surgery
8600 Fern Avenue
Shreveport, LA 71105
Phone: (318) 795-0801
Monday–Friday: 8 a.m.–5 p.m.

The Wall Center for Plastic Surgery
8600 Fern Avenue
Shreveport, LA 71105
Phone: (318) 213-1772
Monday–Friday: 7 a.m.–5 p.m.

Cellfina®
Cellulite is notoriously tricky to treat, and until recently, most widely available options have offered unpredictable, short-lived, often disappointing results. However, as the medical community learns more about what causes cellulite, treatment options are improving. We're proud to be one of the first practices in the world to offer Cellfina, an FDA-cleared, non-surgical option for long-lasting cellulite treatment. At our Shreveport, Louisiana, center, patients can enjoy smoother, more toned thighs and buttocks with this outpatient procedure.
To get started with your Cellfina procedure, request a consultation at The Wall Center for Plastic Surgery or call our office at (318) 795-0801. Conveniently located in Shreveport, we serve patients from across Louisiana, Arkansas, and Texas, and offer a complete array of cosmetic surgery and skin care treatments through Jade MediSpa.
Long-Term Results
Cellfina has the longest FDA clearance of any cellulite treatment, with benefits lasting at least 3 years for the buttocks and thighs.*
*The FDA-cleared study concluded: "These data further demonstrate the safety and efficacy of this treatment with no reduction in treatment benefits out to 3 years."1
Who Needs It?
Cellulite is most commonly seen in women, but sometimes men are affected, too. Although it's often associated with fat, cellulite's dimpled appearance is actually caused by fibrous bands of connective tissue which pull on skin from below. Although excess fat can worsen the appearance of cellulite, it's not the main factor, which is why losing weight often doesn't resolve the lumpy appearance. Since Cellfina is non-surgical, most adults who are at a healthy BMI who are bothered by the appearance of cellulite may safely undergo the procedure.
Your Cellfina Treatment
Your doctor begins by cleansing the area and administering a local anesthetic to improve your comfort. Once the anesthetic has taken effect, he or she uses Cellfina's vacuum to isolate and stabilize the treatment area. Then, tiny microblades (as small as needles) penetrate the skin and release the bands and the tension that causes dimpling. The procedure is typically quite comfortable and lasts about 45 minutes.
Although we may advise you to take it easy following treatment, you should be able to quickly return to most of your regular activities. You may also feel some mild soreness and tenderness and see temporary bruising in the treated areas.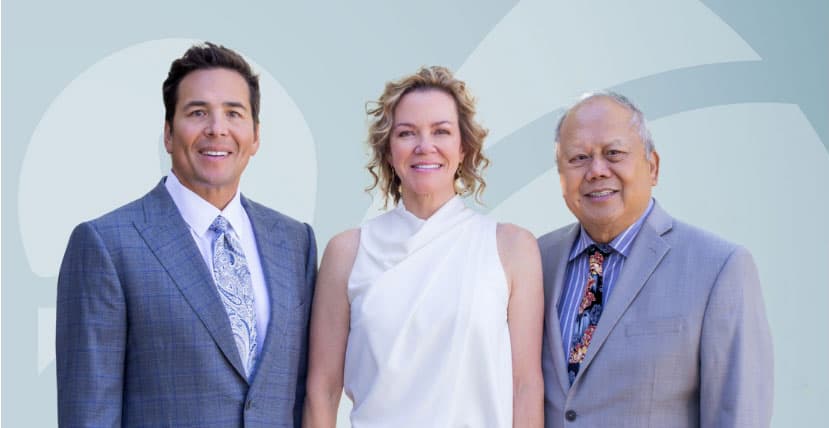 Meet Our Surgeons
Recognized worldwide for developing groundbreaking techniques that represent the standard of excellence in plastic surgery, our board-certified plastic surgeons earn rave reviews from patients and peers alike.
Request Your Consultation
Results
A single treatment with Cellfina is all that's typically required to see excellent results. Within 3 days of the treatment, most patients say they notice a smoother appearance and smaller, fewer dimples, although results vary. An FDA-cleared study1 found the results to be long lasting: "These data further demonstrate the safety and efficacy of this treatment with no reduction in treatment benefits out to 3 years." Cellfina is a wonderful complement to the results of CoolSculpting® and other body contouring procedures. During your consultation, your surgeon will help you choose the treatment or treatments that best suit your body and your lifestyle.
Cellfina® FAQs
Is Cellfina treatment painful?
The most common side effects reported by patients are soreness and bruising after treatment. Your surgeon will advise you which pain relievers you can take to manage your discomfort.
---
How long do results last?
Patients in the FDA-cleared pivotal study showed significant improvement after just one treatment, with results lasting at least 3 years1 – longer than any other FDA-cleared treatment for cellulite. In the study, "subjects were followed for an extended period of up to 3 years after receiving a single treatment" and demonstrated "the safety and efficacy of this treatment with no reduction in treatment benefits out to 3 years."
---
How much does Cellfina treatment cost?
Treatment costs vary depending on several factors, including the geographic region where the treatment is being offered. In general, Cellfina is less expensive than surgical cellulite treatments. You will be provided with a personalized price quote at your consultation.
---
1 Kaminer M.S., Coleman W.P. 3rd, Weiss R.A., Robinson D.M., Grossman J., A Multicenter Pivotal Study of the Safety and Effectiveness of a Tissue Stabilized-Guided Subcision Procedure for the Treatment of Cellulite With 3-Year Follow-up, Dermatol Surg. 2017 Jun 28. DOI: 10.1097/DSS.0000000000001218. https://www.ncbi.nlm.nih.gov/pubmed/28661995

Step into the full-service Jade MediSpa and experience our modern skin rejuvenation treatments that can renew your spirit.
Learn More
We're Worth the Trip
Patients come from all across Ark-La-Tex and around the globe to receive world-class care at The Wall Center for Plastic Surgery and Jade MediSpa. We frequently see patients from many communities:
Dallas, TX
Minden, LA
Lafayette, LA
Tyler, TX
Little Rock, AR
New Orleans, LA
Natchitoches, LA
Nacogdoches, TX
Jackson, LA
Lake Charles, LA
Marshall, TX
Alexandria, LA
Baton Rouge, LA
Take the first step today and request a consultation or call (318) 795-0801. Ask about our special programs for patients who travel, including our beautiful on-site guest suites. We can't wait to greet you!